If any team is capable of the impossible in the Champions League, and somehow overturning a 4-0 deficit in a way the competition has never seen before, it is this Barcelona.
The team that has completed a perfect treble now needs to complete a perfect game, because it is unlikely Paris Saint-Germain will fail to score. The players they've got in the likes of Marco Verratti, alongside Adrien Rabiot too, you would think they have the mental strength to prevent an unprecedented collapse.
Then again, look at the 2005 final. I was watching from the Liverpool bench as assistant manager, and you would have similarly thought that the Milan players - with Paolo Maldini, with Clarence Seedorf - would have had too much mental strength as well. They were so far ahead of us, and we looked ready to collapse at 3-0 down.
Who is in contention to be the next Barcelona manager?
Who is in contention to be the next Barcelona manager?
1/10 Jorge Sampaoli

4/1

Getty

2/10 Ernesto Valverde

5/1

Getty

3/10 Arsène Wenger

8/1

Getty

4/10 Ronald Koeman

9/1

Getty

5/10 Mauricio Pochettino

15/1

Getty

6/10 Paco Jemez

16/1

Getty

7/10 Laurent Blanc

16/1

Getty

8/10 Massimiliano Allegri

20/1

Getty

9/10 Carles Puyol

25/1

Getty

10/10 Gerard

25/1

Getty
What happened next can be instructive for Wednesday at Camp Nou. By half-time in Istanbul in 2005, there was a clear pattern to what Milan were doing, so we made small changes to the line-up - bringing Didi Hamann on to suppress Kaka's freedom. With that different positioning of the players, we knew we could score an early goal.
Steven Gerrard did that. And, the second that we scored, we could feel the Milan players were shocked; that anything could happen; and that we could come back.
The key to that comeback was a mix of the tactical and the mental. Or, rather, the changes had a tactical effect, and that then had a more profound mental effect. When you see huge swings in games like that, it is rarely tactical in truth. It is emotional. It's about how you digest those shifts in games. You have to be mentally ready for any scenario.

Sometimes, though, the swings can just have a mental block where it's difficult for the team to move in the way you might expect. It's not that they don't want to. I remember, for example, having a discussion with a former Valencia player after this Barcelona team had thrashed them 7-0 last season when Gary Neville was manager at the Mestalla. He was railing at me how it was a disgrace that these players weren't running, that there was no intensity. I said it's not that they didn't want to. It was that they couldn't. The situation created a mental block.
That is why I think mental strength is going to be so crucial in this match. It will be about how PSG players answer if Barca score first; how Barca respond if it is immediately difficult and don't get that goal.
That's why the first 15 to 20 minutes will be crucial, and I think Unai Emery will have PSG come out aggressively, because he knows that one away goal will really make it impossible.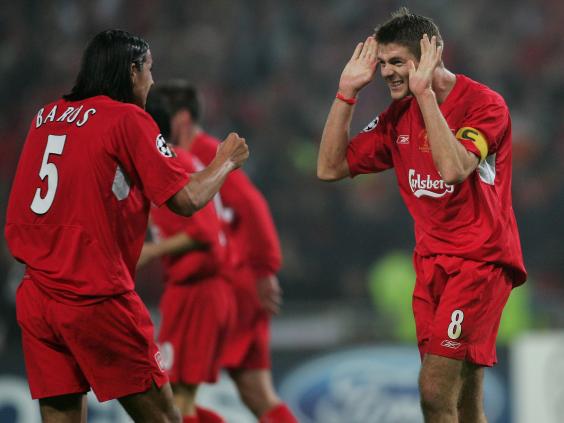 The difference with this match, though, is that Barca have already made that big tactical change. In the time since the first leg when PSG had such superiority in the middle of the pitch, Luis Enrique has been experimenting - and, in the last two games against Sporting Gijon and Celta Vigo, excelling - with a new formation. PSG will have to be aware Barca can so easily convert to a 3-4-3 or even a 3-4-1-2 with Leo Messi dropping back to do damage. With the way they can use someone like Sergi Roberto or Javier Mascherano to come into midfield from the back now, they have found different ways to create superiority in the middle - and then go at teams.
They look so much more creative, so much more adventurous.
For me, it has been the main evolution in Luis Enrique's time at the club, and of course comes just as he announces he's leaving.
That might be frustrating, but there is a clear logic. Sometimes, what happens when you are successful is that you can stand still in the way you reached that success. You become attached to the approach. Added to that with Barca was the tension that seemed to grip the team, especially in relation to Luis Enrique's future. Now, in a strange way, by announcing he's going, there is maybe a security to try different things. And, even beyond the formation, everyone looks more focused, more alive - even Luis Enrique himself. It is like there is a release.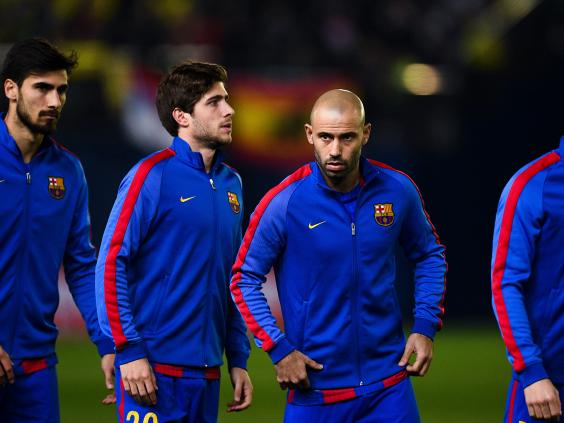 He probably knew the uncertainty was affecting the team, so took action, in more than one way.
In all of this, I've seen a lot of commentary that - to me - has been disrespectful to Luis Enrique. I read the other day that, despite him winning eight trophies out of a possible 10 so far, "anyone could have got results with this team".
I think anyone that says this has no idea about football. Even the best squads need maintenance, especially if they have been successful, to keep their level. I remember for example when at Liverpool we beat Frank Rijkaard's Barcelona at the last-16 stage in 2007. They were coming off a campaign where they had been Champions League and Liga winners, and had Ronaldinho and Leo Messi and Andres Iniesta… and they totally collapsed. It's not easy.
When you see huge swings in games like that [Istanbul], it is rarely tactical in truth. It is emotional.
Luis Enrique has maintained them well, despite dips like in the first leg of this tie. As for the second leg, I think they will try and cancel out the PSG players in the middle, to freeze out Verratti. This is going to be key. This is where the game can really be settled, with who can claim that superiority in the middle, and how PSG react to Barca's formation change will be telling.
I can see the French champions' central midfield playing high as a consequence, and pressing from there. When Barca cannot connect with midfield, they have two solutions: Neymar out wide, or Messi dropping back to the middle. I think PSG will be really aggressive there.
You have to give Unai Emery credit too. He has turned things around there so impressively. When it looks like everything is going wrong, he keeps the desire, keeps the energy and rebuilds. He is a proper warrior.
Barca have to be warriors from the start, to use the tactical change to get the early goal that has that mental effect. They need to be perfect.
Reuse content