Barcelona have rejected the option of leaving the Nou Camp in order to build a new stadium, with the board of directors instead choosing to press on with plans to redevelop the current ground to increase the capacity as well as the surrounding area.
The board, made up of members who collectively own the club, will have the chance to vote on a proposal which would see the Catalan stadium increased from its current 98,000 capacity to 105,000 in an effort to boost their matchday income.
The Nou Camp already boasts the largest capacity stadium in Europe, with Wembley's 90,001 coming a distant second, but the planned increase looks set to take it even further out of the reach of its nearest competitors.
The full development, which includes a brand new indoor basketball arena among many other facilities, would cost an estimated €600m (£495m) and would not be completed until early 2021 should work begin by the planned year of 2017.
The historic stadium would also have a new roof added, with all the work taking place while the team continue to play their home matches at the Nou Camp, although we don't anticipate Lionel Messi dribbling around a construction yard any time soon.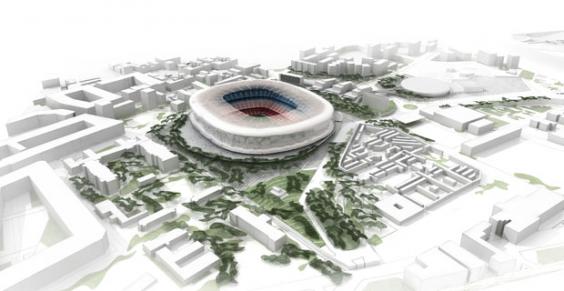 Club president Sandro Rosell admitted that the decision wasn't an easy one to make, but was eventually decided due to the stadiums reputation as an icon of the city as well as the gigantic costs a new build would generate.
"It was a difficult decision,' said Rosell. "The two projects were very attractive but we were committed to put to a referendum a project that was viable from a technical, urban-planning and economic perspective.
"The Nou Camp is part of our collective memory, the biggest stadium in Europe and an icon of the city of Barcelona.
"The option of building a new stadium on a new site has been rejected as the final cost could have saddled the club and its members with debt and tied the hands of future boards of directors."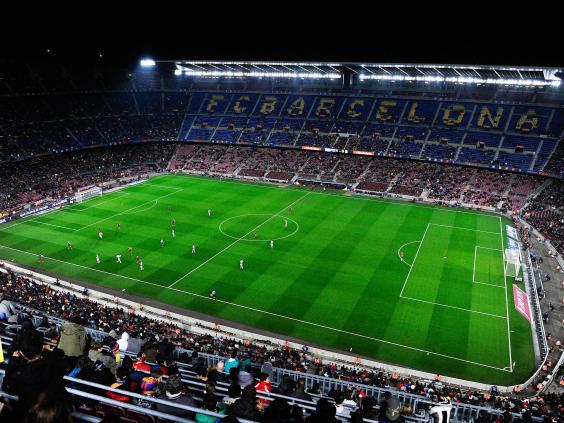 Plans for the rebuild include making the lower tier steeper to improve visibility for fans, and building 'super-boxes' for VIP guests along with the new roof.
"To maintain our status as leaders we have to take this historic step which will require effort from everyone involved but which will guarantee the comforts that come with a new installation with the latest technologies at the service of its users and athletes," Rosell added.
"What's more we will increase the value of our real estate and the capacity to generate additional income without having to sell off assets."
The new plans will take them to nearly 20,000 more seats that their fierce rivals Real Madrid, whose Santiago Bernabeu currently has a capacity of 85,454.
Reuse content