"Very, very proud" was how Pep Guardiola described himself after watching his side drop their first points of the season in a disappointing draw in Freiburg. The expressions on the faces of his players told a very different story. Bayern had squandered chances, lost their defensive shape and paid for their troubles with a late Freiburg equaliser.
Then again, this was not Bayern at full strength. Guardiola had rested seven major names for the midweek league encounter, among them the likes of Ribéry, Lahm, Robben, Mandžukić and Alaba. If, as the party line insisted, this was simply a trademark example of the Catalan's favoured squad rotation, Guardiola had every right to be pleased with his players, many of whom were making their first appearance this season. The more sceptical, though, would suspect that this league encounter was an act of sacrifice, and that Pep and Bayern's gaze had by Tuesday already slipped towards Friday's Supercup encounter with Chelsea.
If such suspicions are even partly justified, it would be curious indeed. The European Super Cup is generally a title so dispensable that Bayern, five times European Champions, have never won it. A trophy it may be, but it is arguably not worth two dropped points.
This, though, is no ordinary Super Cup tie. No one dares say it aloud, but Friday's game in Prague is a chance for revenge, both sporting and personal. While the victory at Wembley may have exorcised the ghosts of the previous year, the likes of Manuel Neuer, Bastian Schweinsteiger and Arjen Robben will be licking their lips at the chance to take revenge upon Chelsea. Guardiola's history with the west London club and, more importantly, its manager, is no secret either.
Predictably, it has fallen to José Mourinho to land the first blow in the latest chapter of these rivalries. Already the Chelsea manager has declared that "under Jupp Heynckes, Bayern were the best in Europe. Now, I'm not so sure."
It is a blow targeted solely at his opposite number, rather than the club itself, of course. Just as Bayern will be primed for revenge, Mourinho will relish the chance to prove that Guardiola's genius is more strongly tied to a single club than his own, nomadic brilliance. Nevertheless, he has a point. For while Guardiola's arrival at Bayern may yet turn out to be the perfect marriage it was supposed to be, the partnership is currently undergoing some serious teething problems.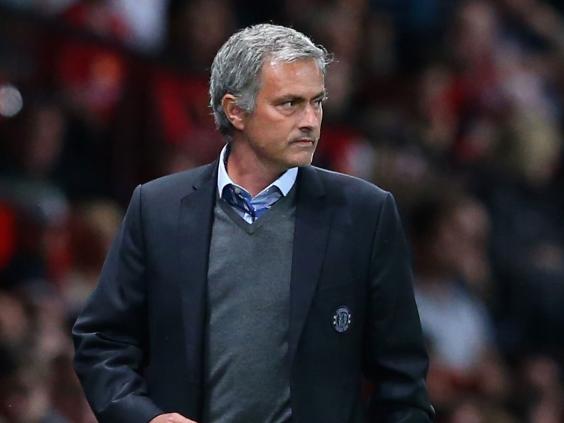 A magician he may be, but Guardiola's philosophy is not one that can be so immediately assimilated, even by the calibre of player which fills out the squad at FC Bayern. The defensive shape and ability to deal with pressing which Jupp Heynckes so masterfully fixed for Bayern last year has all but disappeared, with the reversion to one defensive midfielder leaving the side more exposed than they ever looked last season. At the front, meanwhile, Bayern have, by their standards, been struggling to score, notching up only one goal against both Freiburg and Eintracht Frankfurt. To add to Guardiola's woes, two of his key midfielders, Thiago and Javi Martínez, are currently out through injury, leaving all defensive midfield duties to Bastian Schweinsteiger, himself not at 100 per cent fitness.
They are, admittedly, the luxury problems of a team whose current reference point for success is winning the treble. But problems they remain, and it seems Bayern could barely have picked a less comfortable time to get their revenge on Chelsea. A few months ago, they were top of the world, and if the positive signs of Guardiola's tenure are anything to go by, they stand a good chance of being there again a few months down the line. For now though, there are issues which need ironing out. It's a good job the Super Cup doesn't mean anything.
Reuse content