Ezequiel Lavezzi has unfinished business at Stamford Bridge. Two years ago, when he played for Napoli, he shredded Chelsea in the first leg of a Champions League last-16 tie, scoring twice and setting up a 3-1 lead. When Napoli came to SW6, though, they were overturned. The first European win of Roberto Di Matteo's brief reign has already entered the Chelsea mythology.
That was the beginning of the end of that thrilling Napoli team and a few months later Lavezzi was sold to Paris Saint-Germain. He was joined a year on by Edinson Cavani, the Uruguayan striker who is more about balletic grace than Lavezzi, with his scampering feet and his firework burst.
In Parisian terms those two are mere mortals, as team-mates of Zlatan Ibrahimovic. But the giant Swede has been ruled out of tonight's Champions League quarter-final return, with a hamstring injury suffered in the first leg. Lavezzi and Cavani will have to try to wreak their revenge on Chelsea by themselves.
Laurent Blanc, the PSG manager, certainly believes Lavezzi can do some damage. At last night's press conference at Stamford Bridge, Blanc predicted a big night for the stocky Argentine. "In the first leg we saw Chelsea defend very compactly on the edge of their box," Blanc explained, "which leaves you space on the flanks. That is fantastic for 'Pocho' [Lavezzi], who has a lot of speed and can exploit that space and break through. He caused problems in that first leg. Will they play a higher line in this match? If they do, there'll be space behind for Lavezzi and others."
This could be the perfect night for Lavezzi, who is more a player of great games than a great player. This is his seventh year in European football and he has never scored 10 league goals in a season. He turns 29 next month and has only won two domestic titles, one in Argentina and one in France, although Paris are certain to retain their Ligue 1 title in the next few weeks.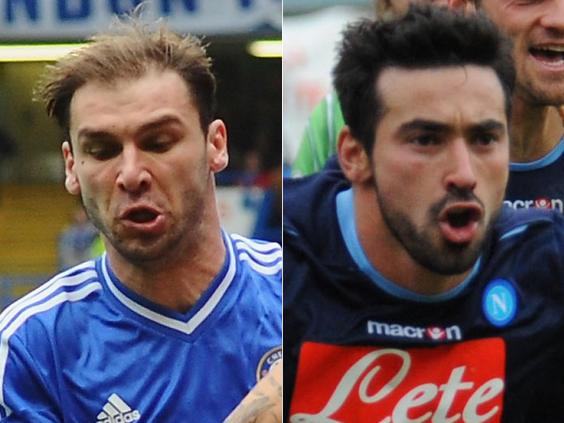 Lavezzi has always been a player of moments and spurts, but the bad news for Chelsea is that he is in one of the best runs of his career. He hit a brilliant goal in the first leg, stabbing the ball into the top corner, and has scored recently against Bayer Leverkusen, Toulouse, Bastia and Valenciennes.
Chelsea v PSG: 10 reasons why Chelsea can still reach the Champions League semi-finals
Chelsea v PSG: 10 reasons why Chelsea can still reach the Champions League semi-finals
1/10 Mourinho doesn't lose in the last eight

The Portuguese has lost none of the eight European two-legged quarter-final ties he has managed in. On three of those occasions, Mourinho's teams went all the way, winning the Uefa Cup with Porto in 2003 and adding the Champions League a year later. He won the European Cup for the second time while at Inter Milan in 2010.

Getty Images

2/10 Chelsea's home record

The Blues have won 11 of their last 13 home Champions League games - with their only defeat coming at home to FC Basel in this year's competition. Chelsea average almost three goals a game over that period - they need to score at least twice on Tuesday night to have any chance of progressing.

GETTY IMAGES

3/10 Samuel Eto'o might be back

Chelsea have missed the Cameroonian striker since he strained his hamstring against Arsenal - winning only one of their next three games. Eto'o is Chelsea's joint top scorer in the Champions League this season and has won the tournament three times. He could play a role at Stamford Bridge after taking part in training on Monday morning.

Getty Images

4/10 They have done it before

In 2012, Chelsea looked to be on their way out of the Champions League at the last-16 stage after a 3-1 loss against an Ezequiel Lavezzi-inspired Napoli in Italy. But they turned the tie around in the return leg, Branislav Ivanovic's extra-time winner ensuring a thrilling 4-1 victory and a place in the quarter-finals. Chelsea went on to win the Champions League that season and won the Europa League the next year - overturning another first-leg defeat, this time against Steaua Bucharest, en route to the final.

GETTY IMAGES

5/10 French teams struggle to score in SW6

All but one of Chelsea's last five home matches against French opposition have yielded clean sheets. The exception was AS Monaco, who drew 2-2 at Stamford Bridge in 2004 - a result which secured a place in the final, where they were beaten by Mourinho's Porto.

Reuters

6/10 And Chelsea rarely concede

Javier Hernandez was the last opposition player to score at Stamford Bridge - and that was in mid-January. Since then, Chelsea have kept eight clean sheets in all competitions at home, going over 12 hours without conceding a goal.

GETTY IMAGES

7/10 Zlatan is injured

Ibrahimovic may have been quiet in the first leg but the Swede has enjoyed an extremely productive season so far, scoring 40 goals in all competitions. His absence will take away from PSG's attacking threat - though they do still have Edinson Cavani and Ezequiel Lavezzi in their ranks.

EPA

8/10 Chelsea do well when hosting French opposition

The Blues' last two home matches against teams from France have seen them score six goals and concede none. Chelsea have scored at least twice in three of their last five games against French sides at Stamford Bridge.

GETTY IMAGES

9/10 Blanc has lost at the Bridge before

The last time PSG manager Laurent Blanc visited SW6, while in charge of Bordeaux in 2008, Chelsea won 4-0, with Frank Lampard among the goals.

GETTY IMAGES

10/10 Chelsea are full of goals on their own patch

The Blues may need to score twice to have any chance of going through but they can take confidence from the fact that they have scored at least two goals in 19 of their last 25 home matches in all competitions.

GETTY IMAGES
That last was the goal that meant more than any other, that seemed to turn his time at Paris around. Just days before, Lavezzi's uncle Jorge had been shot dead in Rosario. Jorge had been his first football coach, at a small club called Coronel Aguirre, whose badge is tattooed on Lavezzi's calf, and where his father is still president. Lavezzi agonised but decided to play, scored, and pointed to the sky.
There was no doubt that the first 18 months of Lavezzi's time in Paris were underwhelming. He did not have the same easy connection with the city or the people as he did in Naples, where he was embraced as one of their own, after his €6m transfer from San Lorenzo in 2007. "In Naples, I could call any restaurant, even at 10 o'clock on a Sunday night, and be sure of getting a table," he said. "Here, if it's full, it's full. Even if you're called Lavezzi."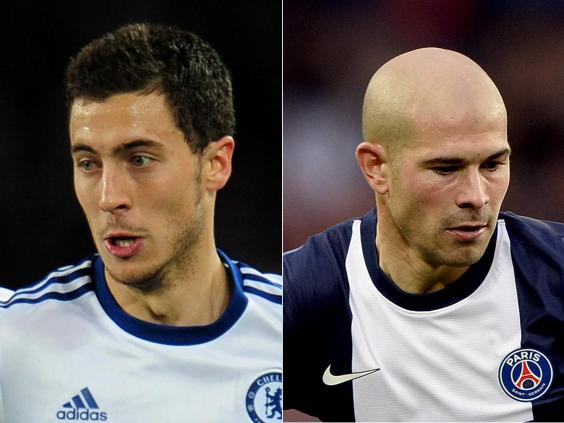 The adulation for Lavezzi in Naples was almost too much. He was mobbed wherever he went by fans who saw in him much of their own attitude – cheeky, anarchic, passionate. Just above his left hip he has a tattoo of Diego Maradona, and, in personality and in style, he was the closest thing those fans had had to El Diego in a generation.
That enthusiasm for enjoyment away from football has sometimes held Lavezzi back. Team-mate Blaise Matuidi says he is the "bon vivant" of the PSG team and he is never happier than when hosting parties at home in Neuilly-sur-Seine. When he arrived in France, Lavezzi told football magazine Surface: "If I have a chance to party then I will, no problem." He later admitted that people saw it as detrimental to his performance. After a Champions League game against Manchester City in 2011, Lavezzi was seen with Sergio Aguero and Aguero's father, opening a bottle of beer with his teeth.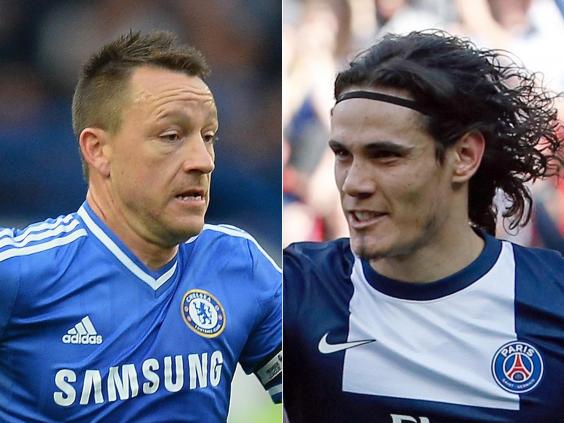 Lavezzi is not an Aguero and never will be. At 16 he failed a trial at Boca Juniors and thought about training as an electrician. He had to play in the third tier, for Estudiantes of Buenos Aires, before he was signed by Genoa and then loaned back to San Lorenzo, where he started to shine.
Reuse content