Jose Mourinho was ruminating on the subject of Paris Saint-Germain today, and their plans for European domination, when he mentioned that he had been the subject of a putative job offer almost four years ago when the Qatari money had first taken grip in the French capital.
It will come as no great surprise that a club in possession of a fortune in petrodollars, would be in want of a super-club manager with a record of winning super-club trophies, but that was not exactly Mourinho's point in this regard. What he was getting at was not so much why PSG offered him the chance to be their manager in 2011 when Qatar Sports Investments took over, but more why he chose to turn them down.
This is the business end of the season, when the big clubs across Europe are jostling for position at the head of their respective title races and squaring their shoulders for the final heavyweight match-ups of the Champions League. This is the time that Mourinho sniffs the early spring air and decides that he needs to start ruffling a few feathers.
Champions League 2014/15: The Last 16
Champions League 2014/15: The Last 16
1/12 Atletico Madrid

Best CL finish: Runners-up (1973/74, 2013/14) Dangerman: Mario Mandzukic Manager: Diego Simeone

Reuters

2/12 Monaco

Best CL finish: Runners-up 2004 Dangerman: Joao Moutinho Manager: Leonardo Jardim

3/12 Borussia Dortmund

Best CL finish: Winner 1997 Dangerman: Ciro Immobile Manager: Jurgen Klopp

Getty Images

4/12 Chelsea

Best CL finish: Winner 2012 Dangerman: Diego Costa Manager: Jose Mourinho

Glyn Kirk/AFP

5/12 Porto

Best CL finish: Two-time winner Dangerman: Jackson Martinez Manager: Julen Lopetegui

Getty Images

6/12 Juventus

Best CL finish: Two-time winner Dangerman: Paul Pogba Manager: Massimiliano Allegri

Getty Images

7/12 Basel

Best CL finish: Quarter-final in 1974 Dangerman: Marco Streller Manager: Paulo Sousa

GETTY IMAGES

8/12 Bayer Leverkusen

Best CL finish: Runners-up 2002 Dangerman: Lars Bender Manager: Roger Schmidt

Getty Images

9/12 Arsenal

Best CL finish: Runners-up 2006 Dangerman: Alexis Sanchez Manager: Arsene Wenger

Getty Images

10/12 Manchester City

Best CL finish: Last 16 (2013/14 2014/15) Dangerman: Sergio Aguero Manager: Manuel Pellegrini

Getty Images

11/12 PSG

Best CL finish: Semi-finalists (1995) Dangerman: Zlatan Ibrahimovic Manager: Laurent Blanc

12/12 Shakhtar Donetsk

Best CL finish: Quarter-final in 2011 Dangerman: Douglas Costa Manager: Micea Lucescu

Getty Images
His chief contention was that PSG – like Real Madrid or Barcelona in Spain, or Bayern Munich, eight points clear at the top of the Bundesliga – have it relatively easy while the English Premier League, with its exhausting, competitive schedule, is the one true test.
Since he came back to Chelsea in the summer of 2013 claiming that he has missed the Premier League he has bemoaned what he sees as the non-competitiveness of other European domestic leagues. As for PSG, currently third in Ligue 1, and two points behind Lyons in spite of their massive financial advantage, Mourinho entertained no doubts about their outcome.
"They know they are going to be champions," he said. "They know the other teams will not resist and Paris even losing a couple of matches, drawing a couple of matches, they know week after week. They draw at home this weekend, but the distance to the leader is still only two points, so I think they know they are going to be champions.
"I know the PSG project well, I know it well because when they start this project with the owner, the president and Leonardo [then sporting director], I was to be the coach. I met them in Qatar. The project was to start dominating in France, to dominate in Europe. The domination in France is there, they are champions, champions, champions. They are in the League Cup final, they are in the quarter-finals of the French Cup, they are two points behind the leaders. So the domination of France is there."
Later he added: "You see in Germany, for Bayern it's a promenade. You see in Spain basically they win every game and they are waiting for Real against Barça, Barça against Real, to decide which one is the champion. Atletico was an exception. The Premier League is very strong, it's very difficult to go to Europe at the maximum of your potential."
Later in his Uefa press conference, when he was asked about the injury problems facing PSG after Saturday's game against Caen, in which they had only nine players left on the pitch by the end, Mourinho could barely contain his contempt. "When the French players were on holiday at Christmas, we were playing five games in 10 days," he said, "so don't speak to me about game accumulation."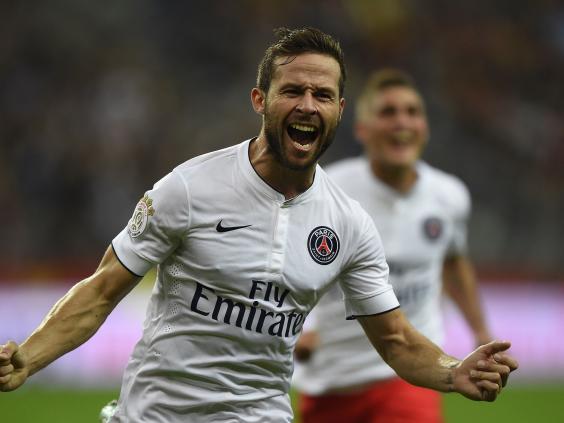 The French champions lost Yohan Cabaye, Serge Aurier, Marquinhos and Lucas Moura to injury at the weekend and only Marquinhos, the Brazilian defender, is likely to be ready for tonight's game. They beat Chelsea 3-1 at Parc des Princes in the quarter-finals last season, only to succumb 2-0 in the return leg at Stamford Bridge. For all the experienced players they have signed, PSG regard themselves as the newcomers among this last-16 elite, unproven and vulnerable.
There are worries playing on the mind of Mourinho too, however, and they centre chiefly upon Cesc Fabregas, a player of huge experience in this competition who has been ill in recent days and is by no means a certainty to play.
"We are a different team with him," Mourinho said. "I'm not saying better or worse, I'm saying different. The team grew up from pre-season with him and the team went in a certain direction with a style of play. Without him, we lose some control, some possession. We become the same team, well organised, good in transition. But with him, we control the game better. We have possession of the ball because of the style of player he is.
"In Europe, it is important to have experience. I've always said that the characteristics of the Premier League in every aspect make the Premier League something unique and beautiful.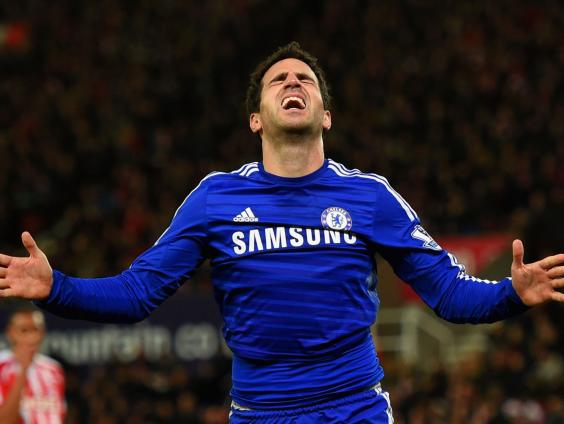 "But we go to Europe and we find things you don't find in the Premier League. The style of refereeing is different, the fair play from the players is also different. Sometimes we get more of the guy that dives, the guy that tries to get clever penalties, players with a different football culture. Now we are playing against a French team, but we could play German, Portuguese or Spanish and they all have different cultures."
Mourinho knows that pressure is on. He consoles himself that he came back to Chelsea at the expense of other choices – like PSG – because this was where he was going to be challenged and tonight, midway through a second season at the club without a major trophy, that challenge is ever more present.
Reuse content