Neymar has called for Cristiano Ronaldo to be punished for lashing out at the weekend, despite sympathising with the Real Madrid forward.
Ronaldo was shown a straight red card on Saturday during the La Liga game against Cordoba for first kicking Edimar Fraga and then slapping Jose Crespo in the face.
The Ballon d'Or holder has apologised on Twitter for his "thoughtless act" but that hasn't stopped Barcelona forward Neymar from saying he thinks his rival should be punished.
"Those of us playing as forwards are exposed to provocations and intimidation and sometimes you lose your nerve," said the Brazil international.
"It's clear we cannot do that under any circumstances. He must be punished because of the aggression. It is difficult because sometimes there is provocation.
"It happened to Zinedine Zidane, it happened to me. Nobody has the coolness to remain calm 100 per cent of the time. We must think with our heads. I think he should be punished.
"It is the referee's responsibility to protect players on the pitch, particularly when they are targeted by hard challenges. Hard tackles must be punished."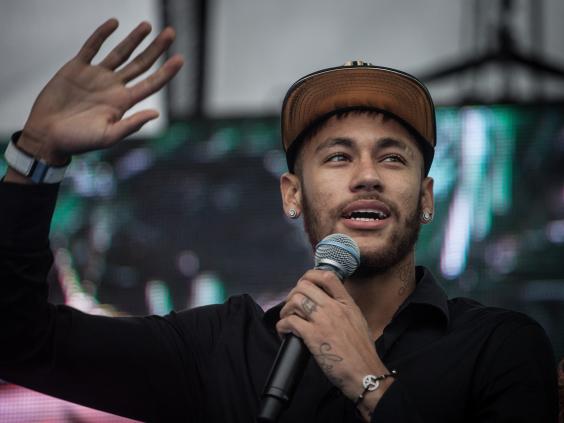 There were initial suggestions that Ronaldo could be banned for up to 12 matches however the sending off was not recorded as violent conduct by the referee, meaning he could escape with a ban of as little as two matches.
Real Madrid won the match 2-1 thanks to a late penalty from Gareth Bale.
Reuse content