David Moyes hit the headlines on Thursday morning as he hit back at Rio Ferdinand by claiming he banned chips at Manchester United because the players were too fat, but people should be talking about Moyes for a much different reason.
Having been unceremoniously axed by the Premier League club, Moyes became the new manager of Real Sociedad, where he has experienced a turbulent start to his reign to say the least. A famous victory over Barcelona, being sent to the stands and enjoying a packet of crisps with the fans and experiencing defeat at Real Madrid have all come and gone in his first three months in charge in northern Spain.
However, in a heart-warming-yet-tragic gesture, Moyes attended the funeral of a young man who was killed on his way to the Santiago Bernabeu ahead of Saturday's match against Real Madrid, which ended 4-1 in the home side's favour.
The young man was killed in a road traffic accident in the town of Miranda de Ebro in the Burgos province, around 100km away from San Sebastian where Sociedad are based. The accident occurred just 300 metres from a hospital, but paramedics were sadly unable to save him and he was pronounced dead at the scene.
Both clubs held a moment's silence before Saturday's match and the players wore black armbands to commemorate his memory, but Moyes went one step further as he attended the funeral to represent the club.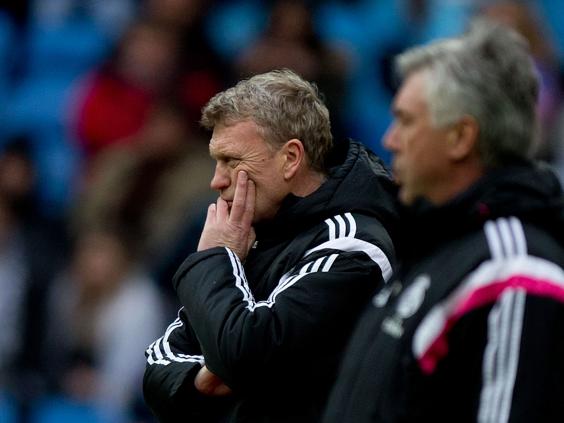 Moyes maintained his dignity throughout his brief tenure at Old Trafford despite the harshest criticism, and it appears he remains as down-to-earth and kind-hearted as ever having moved to the continent.
Reuse content