The Fifa presidential election is expected to proceed as scheduled on Friday, once the Court of Arbitration for Sport has ruled on Prince Ali bin al Hussein's request to use transparent voting booths.
Prince Ali of Jordan, one of five candidates bidding to succeed Sepp Blatter, is seeking reassurances over the voting procedure for the election and had called for a postponement if his concerns were not answered.
He took the case to CAS on Monday and the accelerated tribunal proceedings - with a decision due on the eve of the scheduled vote - mean there will almost certainly be no delay when the vote takes place.
Fifa had dismissed Prince Ali's plea to use the transparent polling booths, but now football's world governing body has been asked to explain its reasons by CAS, which issued a statement on Tuesday announcing the expedited process for a ruling.
Prince Ali outlined his concerns in a letter to delegates on Tuesday and has had transparent voting booths sent to Switzerland ahead of Friday's vote at Hallenstadion, Zurich.
"The Fifa Presidential election should go ahead as planned but only if it is free, fair and honest," Prince Ali wrote.
"I want this election to occur as soon as possible, but not at the risk of undermining its integrity. The transparent voting booths are now in Zurich and available for use in Friday's election.
"The eyes of the world are on this election. Everything must be done to ensure that its integrity is intact."
Fifa, which is this week expected to approve wide-scale reforms to ensure openness and guard against the corruption which has engulfed it in recent times, insists it is sufficient for delegates from the 209 voting nations to hand over cameras and mobile phones before entering the booths.
Prince Ali's legal representatives are seeking clarification on the enforcement of those measures and what sanctions are available for any violation of the ban by delegates after being less than satisfied by the response received from Fifa's ad-hoc electoral committee.
Voters reportedly documented how they had voted in last May's presidential election, which Blatter won ahead of Prince Ali before resigning within days as he became embroiled in the football corruption scandal. That prompted this week's extraordinary congress and led to Prince Ali's request as he bids to ensure a fair election.
Prince Ali is standing for election alongside Sheikh Salman bin Ibrahim al Khalifa of Bahrain, Uefa general secretary Gianni Infantino, South Africa's Tokyo Sexwale and Jerome Champagne, a former Fifa deputy secretary general from France.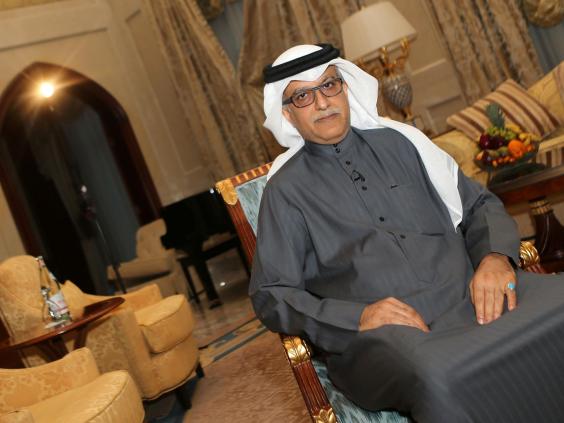 Sheikh Salman, the Asian Football Confederation president, and Infantino are considered the favourites to succeed Blatter, who first became Fifa president in 1998.
Conservative MP Damian Collins on Tuesday raised questions over Sheikh Salman's election as AFC president in 2013 and said the Government should not support any bids by the Football Association to host FIFA tournaments if the Bahraini is elected president of football's world governing body.
Using the device of a public petition to discuss the allegations in the Commons, Collins said there were "strong grounds to suspect" that the Kyrgyz Republic's delegation to the confederation had voted for Sheikh Salman because they believed they would receive "significant financial support" for football projects from the Olympic Council of Asia (OCA), the head of which is a "close associate" of the sheikh.
Sheikh Salman issued a firm denial on Tuesday evening.
A statement read: "Sheikh Salman has and had no knowledge whatsoever of any inducements offered, or of any payments made by the OCA to any football associations and absolutely no evidence has been forthcoming to show this to have been the case.
"Sheikh Salman won the 2013 AFC presidential election by a landslide, with 33 of the 46 votes. The other candidates received six and seven votes respectively. Shaikh Salman was clearly the overwhelming choice of AFC members."
An OCA statement added: "The OCA strongly denies these accusations, which are entirely without foundation."
PA.
Reuse content