At first glance, it is easy to look at the Serie A table and label Inter with the same fallen giant tag as their cross-town rivals AC Milan. Seeing the two clubs who share the cavernous San Siro languishing in mid-table with fans of both leaving the giant stadium barely half-full on a regular basis is saddening, with Italian football sorely needing the pair to rise again to help the league regain its missing allure.
Indeed, without the Milanese duo at their best, the game on the peninsula will always appear to be missing that extra something which once made it the envy of rivals across the continent.
What makes things worse still for the Nerazzurri is that, despite yet another wasted year, Silvio Berlusconi's men currently sit one place – and three points – above them in the standings, a damning indictment of how Inter's 2014-15 campaign has played out. It all seemed so different earlier in the season, when it appeared Inter had finally made serious in-roads in arresting their slide, putting a plan into place they hoped would catapult them back into contention for silverware and, eventually, see them reclaim a place among the elite.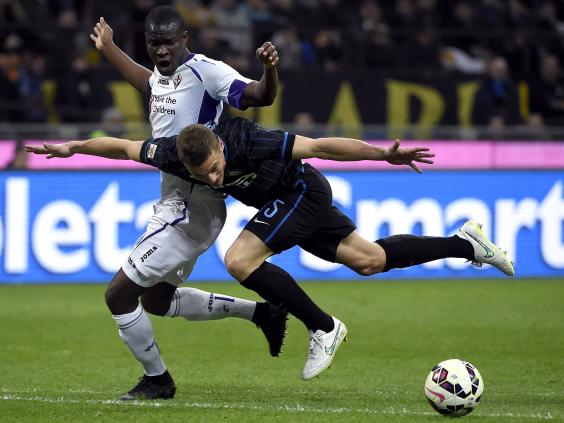 To understand the journey the club has taken since Erick Thohir gained full control of the club, it is perhaps necessary to go back to when Jose Mourinho led them to that unprecedented treble in 2010. Walking away after delivering the ultimate triumph, the departure of the Portuguese coach signalled the end of that cycle of success, and a steady stream of replacements have failed to come close to matching his accomplishments. Thohir's predecessor Massimo Moratti had spent in excess of a billion pounds to pursue the dream of delivering the European Cup just as his father had fifty years earlier, and having realised that goal, he simply allowed the club began to drift aimlessly into mediocrity.
Uefa's Financial Fair Play regulations kicked in, and suddenly the unprepared Nerazzurri were stuck with an ageing squad in desperate need of an overhaul, whilst simultaneously being forced to cut the wage bill and keep transfer outlay to a minimum. That has meant three consecutive seasons without Champions League football, which has only further hampered the long overdue rebuilding process. Slumping to ninth place by November last year, Walter Mazzarri was sacked and Roberto Mancini arrived to replace him, making him the seventh man to take charge since Mourinho's exit, but the first appointment of the Thohir era.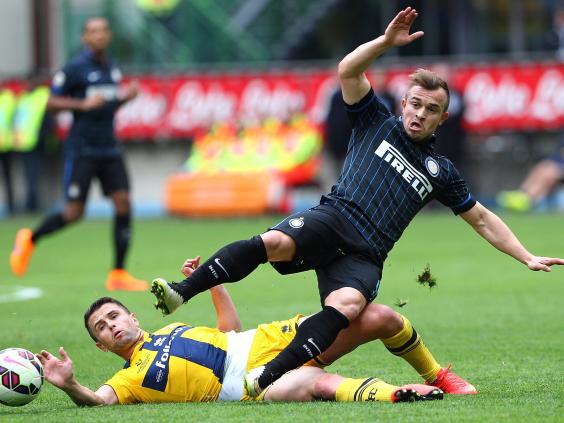 A raft of January signings including Xherdan Shaqiri, Davide Santon and Lukas Podolski followed, with the club clearly making moves to support Mancini in every possible way, and there was even a positive endorsement of their impact from Moratti. The departed president told La Gazzetta dello Sport that the former Manchester City boss had "changed the mentality of the squad," and three months later there appears to be plenty of statistical evidence to support such a claim.
Only AS Roma have enjoyed more possession than Inter this term, the Nerazzurri averaging 59.6 per cent per game according to WhoScored.com. The Giallorossi and Juventus are the only sides to better their 84.2 per cent pass completion rate while only Cagliari have made more successful dribble attempts. Just three teams have taken more shots per game, while only four manage more on target; all of seemingly indicates a side thriving under a hugely successful coach.
But for all that looks good on paper, what is seen on the field is vastly different. The Nerazzurri were held to a 1-1 draw at San Siro by Parma this past weekend, a club who have effectively been declared bankrupt and whose players have not been paid since before Mancini arrived back in Milan. Since the coaching change, the club have won just five of their subsequent eighteen league games whilst also being eliminated from both the Coppa Italia and Europa League.
Their problems appear to start at the back, having conceded no fewer than 33 goals already during Mancini's 27-game tenure, and yet the squad seems to possess the players needed to build a solid defence around. Andrea Ranocchia proved against England that he – in a well organised team alongside reliable teammates –remains capable of delivering sound performances, but that is something rarely seen from him in an Inter shirt.
Santon, Dodô and Danilo D'Ambrosio offer reliable options at full-back, but there is no real partner to join Ranocchia in the centre. Juan Jesus seems incapable of playing alongside the captain, while Nemanja Vidić has been nothing short of a disaster since his arrival from Manchester United. Mancini appears reluctant to call upon Marco Andreolli despite the 28-year-old perhaps being the club's best defender this term, with the side managing three clean sheets in his last six outings.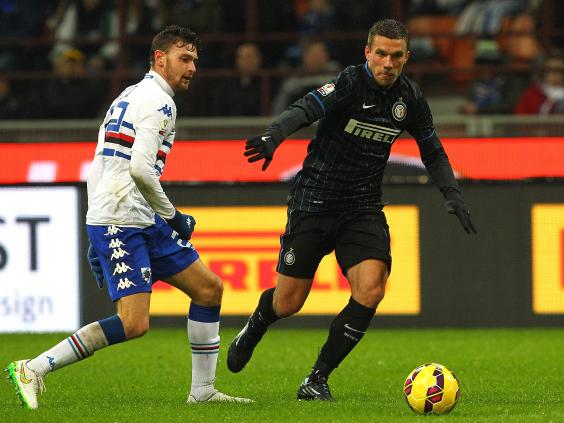 Further forward, there is a logjam of players from which Mancini appears incapable of finding a workable solution, although common sense decrees he should just find a way to field Shaqiri, Mauro Icardi and Mateo Kovačić together. That should not be overly taxing, yet it has happened just once and the 2-0 final score of that Coppa Italia tie against Sampdoria speaks volumes about what results this team could – and should – be achieving. Both Icardi and Shaqiri were on the score sheet, and quite how the coach has gone almost three months without playing that trio from the outset again is simply baffling.
Yet there is talk of sacrificing one of Icardi or Kovačić to fund other signings, a move that again seems highly illogical given the fact that the club is unlikely to be able to attract a player capable of matching their talent. There is little need for major signings, simply some fine-tuning to be done, and the talk of a move to reunite Mancini with Yaya Toure makes more sense than many would like to believe, with the Ivorian possessing many of the attributes so sorely missing from the side in its current incarnation.
Clearly no longer at his very best, the 31-year-old could change the shape of the Nerazzurri midfield for the better, providing the driving force they lack in the centre of the pitch. He would be expensive, but with lots of deadwood to cut loose, there is certainly room to maneuver especially as winter signings like Podolski are unlikely to be retained.
Mancini told supporters this week that he had demanded the players deliver ten wins from their remaining ten fixtures, but dropping points against Parma means they have already failed in that task. With matches against Roma, Lazio and Juventus still to come before the end of the campaign, a positive run of results will be difficult, and Inter could be forgiven for simply wanting to reach the summer and regroup.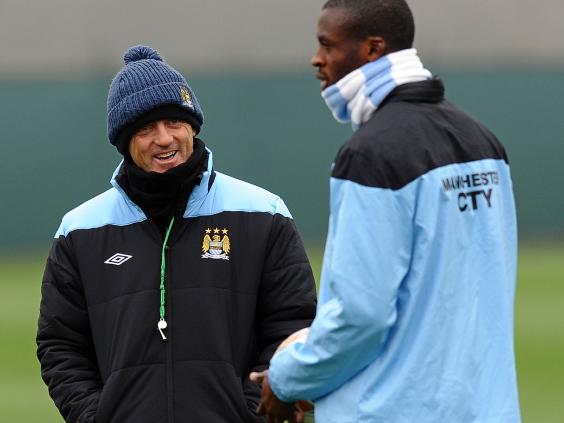 With some minor tweaks and a solid pre-season of preparation, Inter should be able to start 2015-16 in much better shape. As talk of a takeover at Milan gathers pace and Serie A's other top clubs continue to improve both on and off the field, Thohir and Mancini need to ensure that is the case or they run the serious risk of being left even farther behind.
Reuse content