Jose Mourinho burst onto the world scene as manager of Porto, guiding the Portuguese club to a surprise win in the 2004 Champions League.
His success earned him a move to Chelsea - where he dubbed himself the 'Special One' in his very first press conference - and since then Mourinho has become arguably the best coach in world football.
But while his reputation was built upon that success, and solidified with a treble while manager of Inter Milan in 2010, Mourinho is way down in eighth on the list of best manager's since the European Cup was rebranded in 1992, according to a statistical study from bookmakers bwin.
Based on wins, win percentage, points-per-game and titles, Mourinho barely scraps the top 10, though he is ahead of one-time rivals Sir Alex Ferguson and Rafael Benitez, but Arsenal manager Arsene Wenger doesn't even make the list.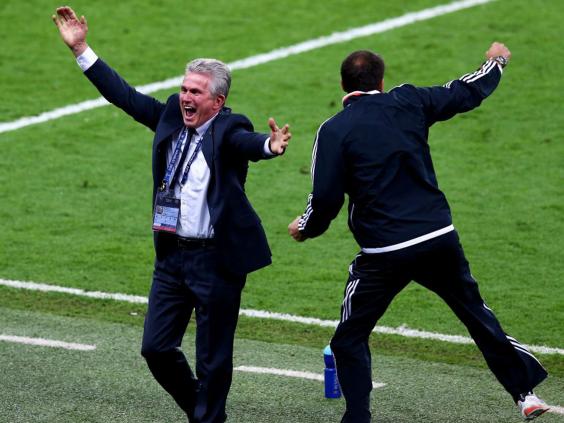 In fact, the Chelsea manager is below current Manchester United boss Louis van Gaal, who is fifth, thanks to the Dutchman's spells with Ajax, Barcelona and Bayern Munich.
Somewhat surprisingly Jupp Heynckes tops the managers, thanks to his 1997-98 triumph with Real Madrid and 2012-13 win with Bayern Munich.
Of his 37 fixtures in the competition, Heynckes has won 25 and drawn 6 providing an impressive 2.19 points per game and a win ratio of 68 per cent. That aside, the German's record is further bolstered by two Champions League titles with two different clubs – one for Real Madrid in 1998 and Bayern Munich in 2013.
The current Bayern Munich manager, Pep Guardiola comes in second with 40 wins and 17 draws from 65 games giving 2.10 points per game and a win ratio of 62 per cent, while his two Champions League titles with Barcelona adds extra gloss.
Laurent Blanc is a comparative newcomer to the tournament, but with 29 games played he has won 19 and drawn 4 at 2.10 points per game. His points per game record is the third best, while his win ratio of 66 per cent is the second highest in Champions League history, but a lack of silverware counts against him in the rankings.
Dutchmen Frank Rijkaard (2.07 points per game in his 41 games) and Louis Van Gaal (2.02 points per game in his 89 games) complete the top five and each have a Champions League title with Barcelona and Ajax respectively.
Before he was winning World Cups for Spain, Vincent Del Bosque did the business for Real Madrid, winning two Champions League titles in 2000 and 2002. With 34 wins and 12 draws from 60 games, his average of 1.90 points per game puts him sixth in the all-time list.
Mourinho finds himself eighth with 66 wins and 30 draws from his 122 games – providing a win ratio of 54 per cent at 1.87 points per game. Sir Alex Ferguson is in ninth with 102 wins and 51 draws at an average of 1.86 points per game.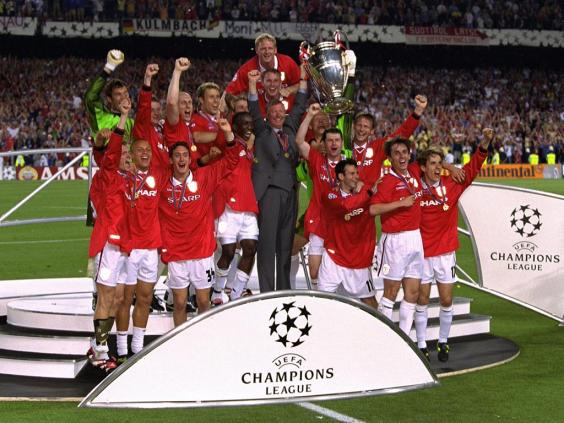 Though Sir Alex may be disappointed to find himself behind Mourinho, he will delight in being ahead of a man he clashed with on several occasions – Rafa Benitez. The ex-Liverpool manager completes the top 10 with 48 wins and 20 draws providing 1.84 points per game.
For more Champions League statistics visit champsleaguestats.com
Reuse content