Fenway Sports Group's desire to capitalise on an erratic start to the season by the Premier League's top sides is at the heart of Liverpool's decision to sack Brendan Rodgers.
The Merseyside club have not been alone in making a disappointing fist of the opening two months of the campaign and owners FSG consider Rodgers' exit as a pre-emptive strike against rivals also considering changes to their management structures.
It is far from implausible that Chelsea could also soon be looking for a new head coach if Jose Mourinho's dreadful run of results continues, despite the champions issuing  a public vote of confidence in the Portuguese.
Elsewhere, there is a chance that come next May, Manchester United and Manchester City will be recruiting in the same market, while, for the first time, Arsène Wenger has started talking with a degree of passion about a life after Arsenal.
Beneath the frenzy of the last 24 hours, lies a reality: only six points separates Liverpool in 10th from Manchester City in first. By sacking Rodgers, FSG believe that not only do they now possess a head start on rivals, it will give Liverpool the best possible opportunity of finishing inside the top four – or  even challenging for the title this season, taking into consideration the relative struggles of several clubs they are meant to be competing against.
While critics will argue their decision is short-term and reactive, they consider the removal of Rodgers as pro-active, one that could have positive short-term consequences as well as long-term ones.
Despite openly admitting they are not well versed in the history and mechanics of football, FSG are aware of the fact Liverpool's season was following a similar dank path to the final ones under Gérard Houllier and Rafael Benitez: experiences that felt like death by a thousand cuts.
Rodgers knew that he needed to make a positive start this season after the club backed him in the summer, first allowing him to re-shape his coaching set-up and then embarking on an aggressive player-recruitment drive.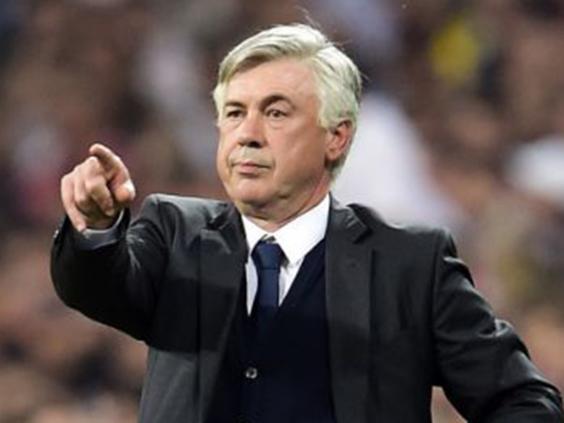 It was decided after Liverpool lost 3-1 to Manchester United at Old Trafford on 12 September that Rodgers would have the four home games in the following three weeks to prove that he was capable of changing the atmosphere inside Anfield, which had slumped to a mood of resignation rather than one where anger was audible.
Liverpool, though, were booed off after drawing with Norwich City and Sion. In between, League Two Carlisle United were a penalty shoot-out away from dumping them out of the Capital One Cup, despite Rodgers fielding a strong team.
FSG believe they now have a head start on their rivals
FSG made their minds up about the manager the morning after they scraped past Carlisle and have since been sounding out a number of potential candidates they believe are capable of becoming Rodgers' successor.
The most significant contacts are those made with Carlo Ancelotti and Jürgen Klopp. Though FSG were initially keener on the idea of Ancelotti, the option of Klopp has become more favourable, largely due to the realisation that the initial caution they had about him may have been misguided. It is also felt that Ancelotti would be better suited to a club at a different stage of development.
It is fair to suggest their most important decision – bigger even than the removal of Rodgers – is whether they will continue with the process of making signings by transfer committee.
It is here where the next changes should be made. Looking at the club's recent poor buying record, it seems obvious that FSG should replace the committee, which has only caused confusion over accountability since its installment when Rodgers was appointed in 2012, with a traditional scouting department that involves individuals who have some experience of playing for the club.
When Klopp meets with Liverpool officials, most likely to be FSG president Mike Gordon and Ian Ayre, the club's chief executive, the German should impress upon them the demise of  the transfer committee as a deal-breaker. 
Edwards, along with the former Northern Ireland defender Barry Hunter and former Manchester City scout Dave Fallows form a bloc within the committee and despite having a prominent say on what happens at Liverpool, they do not even have profiles on the club's website.
For too long, Rodgers went along with the idea of working with them and the approach only served to undermine him. Anfield is too idiosyncratic and nuanced a place for stats-based analysts like Michael Edwards to decide whether a player has the mental fortitude to meet the demands of 45,000 people inside the stadium and millions watching on TV at home. His project has failed miserably.
Perhaps, instead of being the absolute cause of the problems, Rodgers was merely a cog in the system at Anfield. Should Klopp be appointed, we will quickly find out.
Reuse content