Luis Enrique has confirmed that he will leave Barcelona at the end of the season.
The former midfielder announced his impending departure after the club's win over Sporting Gijon.
This follow weeks of intense criticism regarding his management of the current La Liga champions.
Athletic Bilbao manager Ernesto Valverde and Sevilla's Jorge Sampaoli are currently seen by the Barcelona hierarchy as the best possible candidates to replace  Enrique, The Independent has been told.
Despite his side's compelling six-goal rout of Gijon on Wednesday night, which moves them to the top of La Liga, the Spaniard has made the decision to step down from his position, stating he needs "rest" after three years at the Nou Camp.
He said he had enjoyed "three unforgettable years" with the Catalan club. 
The announcement was first made to the players at the end of Wednesday's victory.
Speaking to the Spanish press after the game, Enrique said: "It's a decision that's very difficult for me, and very thought out, but I believe that I have to be honest and true to what I think. 
"In the pre-season I had a meeting with Albert Soler and Robert Fernandez in which I let them know in advance that there was the possibility I wouldn't renew my contract. They told me there would be no rush to take my decision.
"This moment has arrived. I announce it now.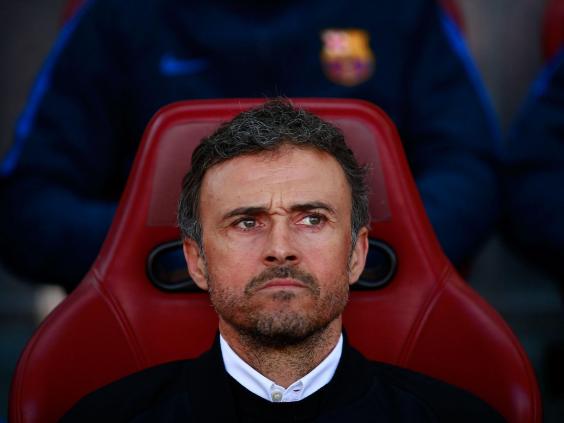 "The reasoning is that I live my job searching for solutions and this gives me little rest. I will need to relax and this is the main reason.
"I would like to thank the club for their confidence in me throughout my time here. These three years have been unforgettable.
"I thank them for their help and their professionalism, and I don't forget that there are three crucial months remaining. 
"I believe we can turn this around and if the stars align then we will turn around this knockout game [vs PSG].
"Maximum effort and nothing else."
Reuse content