Football's world governing body Fifa have confirmed Barcelona will not be allowed to unveil £75m signing Luis Suarez under the terms of his ban.
The striker will move to Barcelona from Liverpool in the next few days but the Catalan giants will not be allowed to announce their new man with the usual fanfare.
Last season, Neymar drew almost 90,000 people into the Nou Camp for his official unveiling but the club will be denied that this time.
Barcelona may still decide to arrange a similar event for the prolific striker and could hold it in a different venue to get around his four-month ban from "all football activity" for biting Italy defender Giorgio Chiellini – he will be able to complete a medical at the stadium but will not be allowed to train.
There had been some confusion about whether a Suarez unveiling would be allowed to take place.
Who could Liverpool replace Luis Suarez with?
Who could Liverpool replace Luis Suarez with?
1/3 Wilfried Bony

The top target for Brendan Rodgers if the reports prove true, Bony's work rate off the ball has led many club's including Liverpool and Spurs to take an interest in the Ivorian. Bony scored 16 goals in his debut Premier League season, a record that is not to be taken lightly, but Swansea – or any club that swoops for the £18m-valued striker – will hope he doesn't suffer the famous second-season drop-off.

GETTY IMAGES

2/3 Mario Balotelli

The troublesome Italian didn't enjoy the best of World Cup's – yet still scored against England – and he looks to be on the move once again, just a year after joining AC Milan. Arsenal were linked with the 23-year-old, but the signing of Alexis Sanchez looks to have ended their interest, and Balotelli would be keen on a return to the Premier League.

Getty Images

3/3 Karim Benzema

Benzema has long been linked with a move away from Real Madrid despite his impressive record in Spain. At just 26, it feels like the Frenchman has been around for an eternity, but his best years should be ahead of him. Enjoyed a very good World Cup despite France's quarter-final exit, and while he would be an expensive option costing around £25m-£30m, he would no doubt offer the quality that the departed Suarez did.

Getty Images
"The ban relates to all football-related activity," Fifa's head of media Delia Fischer told the Press Association. "He cannot be in a football-related public event irrespective of the venue.
"He cannot even be involved in a football-related charity event."
Along with the four-month blanket ban, Suarez was also banned for nine international matches (one of those was the last-16 tie against Colombia) and fined 100,000 Swiss francs (£66,000).
His appeal to Fifa for the ban to be reduced was rejected by Fifa, and he is now expected to go to the Court of Arbitration for Sport (CAS) in a second attempt to reduce his punishment.
Suarez, who is set for a return in October, can ask the CAS to put his ban on hold but will then run the risk of missing more matches during the season, rather than in the close season, should they uphold the ruling.
Fifa's hefty punishment took into consideration that Suarez had shown no remorse as this was the third time in which he had bitten an opponent. Suarez initially offered a laughable defence on the incident before issuing an official apology; however, that did not change the mind of the appeals panel.
Suarez's lawyer on Friday claimed the punishment was "blatantly draconian, totalitarian and fascist".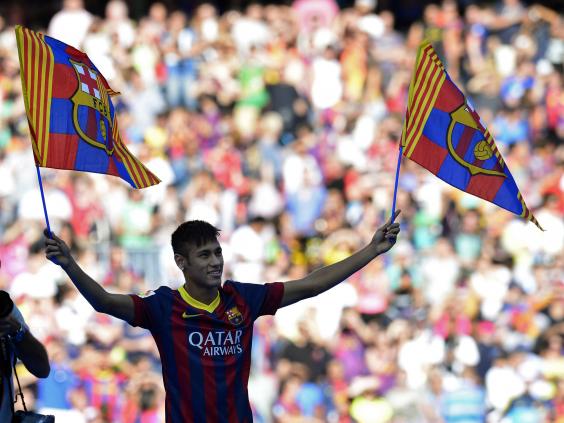 Alejandro Balbi told Spanish radio station Cope: "The right of a footballer to work is being violated, and football should be worried about that.
"The nine (international) games may seem excessive, but the fact that he can't watch a game of football, or train or carry out his job, we are talking about unpleasant things."
Giorgio Chiellini posted on his Twitter page: "It's all forgotten. I hope FIFA will reduce your suspension."
Additional reporting by PA
Reuse content