Juventus will turn to the outgoing Manchester City manager Manuel Pellegrini if Chelsea succeed in prising Massimiliano Allegri away from the Turin club, The Independent has learned.
The Italian's representative yesterday said he believed that Allegri would stay at the Serie A club next season, but that has not killed the interest from Stamford Bridge or prevented Juventus making contingency plans.
In what is set to be a summer of hugely significant managerial moves – headed by Pep Guardiola replacing Pellegrini at City – Chelsea are looking for a long-term successor to Jose Mourinho. That may have an even greater impact on the market than Guardiola's arrival at the Etihad, as it could trigger other moves.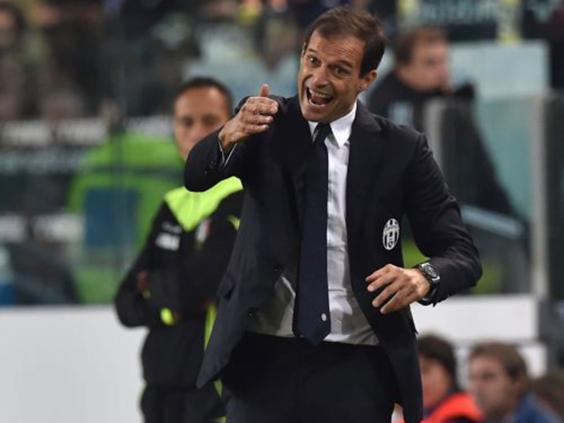 Allegri is known to be one of a handful options on the Chelsea shortlist and there has already been contact between intermediaries. Juventus have made plans in case the 48-year-old does decide to leave for Stamford Bridge, and The Independent has been told that Pellegrini will be a primary target. 
The Italian champions' decision-makers feel the Chilean fits perfectly with their overall structure, just as Allegri does. Last season he guided Juve to their first Champions League final in 12 years, where they were beaten 3-1 by Barcelona. 
Allegri also claimed a domestic Double, and the general feeling around Juventus has been that he has taken the side to another level since Antonio Conte left to coach Italy in 2014.
Coincidentally, some in the club hierarchy actually believe that it is Conte who is far likelier to end up at Chelsea for the start of the 2016-17 season than anyone else, and that Allegri's camp are mostly using the Stamford Bridge connection for contract leverage.
Giovanni Branchini – who advises Allegri but is not his agent – told Tuttosport yesterday: "Allegri will stay where he is, he's happy at Juventus."
Conte, meanwhile, is said by Italian sources to be targeting Chelsea as his next step after Euro 2016. As well as the national coach and Allegri, the Stamford Bridge hierarchy's shortlist is understood to include Chile's 2015 Copa America winning coach Jorge Sampaoli, Atletico Madrid's Diego Simeone and Mauricio Pochettino at Tottenham Hotspur. Conte and Sampaoli, who is now a free agent, would probably be the least difficult deals to negotiate.