Barcelona's record £48.6m signing Neymar arrived for his first training session on Monday, and he has been included in the squad to face his former club Santos in the Juan Gamper Cup on Friday.
Neymar was signed during the summer for nearly £50m, smashing the club's previous record of £37m for Zlatan Ibrahimovic - although striker Samuel Eto'o did head to Inter Milan as part of the deal.
The Brazilian international looked calm as he displayed his exceptional ball control skills, and met up with the current Balon D'or holder Lionel Messi, with many excited to see the two together in the same team.
The forward had been rumoured with a move to the Catalan club over the last few years, with reports last summer claiming a deal had already been done behind closed doors.
In the end, the move was confirmed towards the end of May, and Neymar made the move once the European season had finished.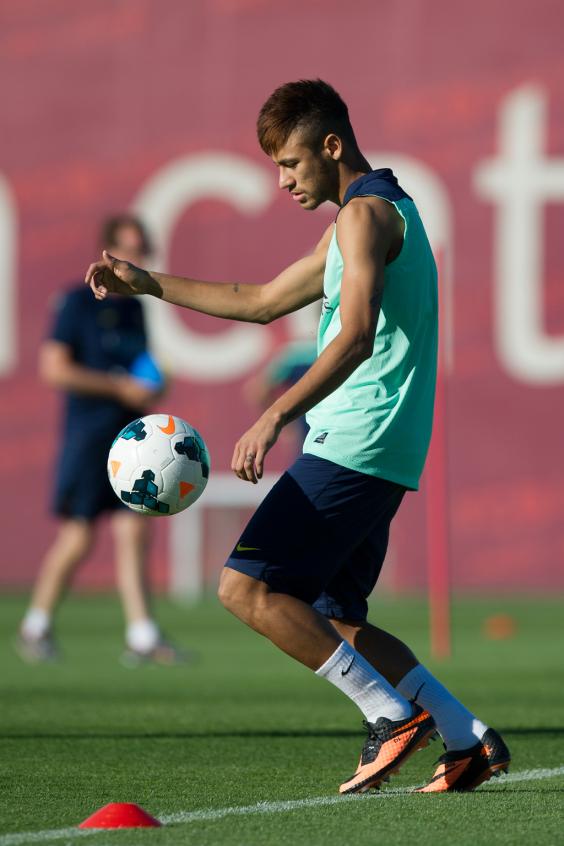 Neymar was part of the victorious Brazilian Confederations Cup squad that defeated Spain 3-0 in the final, with the tournament being held in his homeland in preparation for next year's World Cup.
But the 21-year-old will be looking to win silverware before then, starting with the Spanish Super Cup at the end of August which will see the La Liga champions meet the Spanish Cup champions Atletico Madrid.
The match will see David Villa return to the Nou Camp just months after completing his £4.4m move to Atletico, and he is likely to receive a warm welcome from the Barcelona crowd for his service during his time with the club.
However, the spotlight will be firmly on Neymar, with the whole of Europe eager to see what the fuss is about an why Barcelona were willing to spend so much on him to keep him out of Real Madrid's clutches.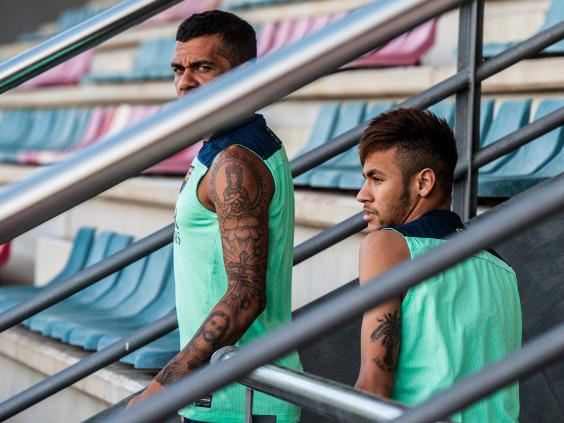 Reuse content