Neymar has insisted that every Barcelona player remains convinced they can still qualify for the semi-finals of the Champions League.
Barcelona were soundly beaten by Juventus in the first-leg of their quarter-final clash, with a brace from Paulo Dybala as well as a goal from Giorgio Chiellini giving the Italians a 3-0 win in Turin.
That means Barcelona will have to score at least three goals at the Nou Camp if they are to win the tie, just weeks after they thrashed PSG 6-1 at home to overturn a four-goal comeback.
Juventus vs Barcelona player ratings
Juventus vs Barcelona player ratings
1/22 Gianluigi Buffon - 8 out of 10

39 and as good as ever. Denied Andrés Iniesta in the first-half with a superb close-range stop.

AFP/Getty

2/22 Dani Alves - 8 out of 10

An imperious performance against his old team. Strong going forward and solid at the back. Could have done better with an injury-time chance, though.

Getty

3/22 Leonardo Bonucci - 7 out of 10

Fantastic at the back alongside Chiellini and confident bringing the ball out from the back.

Getty

4/22 Giorgio Chiellini - 8 out of 10

A rock in defence and a threat going forward to boot. Monstered Mascherano at the backpost to score his side's third.

Getty

5/22 Alex Sandro - 8 out of 10

Sandro's first-half stats: 100% of tackles won, 100% of aerial duels won, 100% of take-ons completed. Immense.

Getty

6/22 Miralem Pjanic - 7 out of 10

A threat driving forward but also so strong when the opposition are in possession. His positional play is superb.

AFP/Getty

7/22 Sami Khedira - 7 out of 10

Unfortunate to be booked and his passing wasn't as good as it usually is. But still a strong performance.

Getty

8/22 Juan Cuadrado - 7 out of 10

A constant nuisance on the wing although his tendency to cut inside after beating his man is frustrating.

Getty

9/22 Paulo Dybala - 9 out of 10

Outstanding. Scored two sublime first-time goals and evidenced why he is one of Europe's most in demand players.

AFP/Getty

10/22 Mario Mandzukic - 7 out of 10

Got under the skin of the opposition and dominated Sergi Roberto down the wing.

Getty

11/22 Gonzalo Higuain - 6 out of 10

Not his finest game. Missed two presentable opportunities although he did link up well with Dybala.

Getty

12/22 Marc-Andre Ter Stegen - 6 out of 10

Not at fault for any of Juventus' goals. But twice parried the ball back into danger when he would have been better turning it around the post for a corner.

AFP/Getty

13/22 Gerard Pique - 6 out of 10

Failed to make a single tackle all match.

AFP/Getty

14/22 Samuel Umtiti - 6 out of 10

Made a number of important clearances although was caught in possession at the start of the second-half.

Getty

15/22 Jeremy Mathieu - 5 out of 10

Arguably Barcelona's poorest player. Successfully targeted by the Juventus attack.

Getty

16/22 Javier Mascherano - 5 out of 10

Failed to mark Chiellini from a corner, which directly led to the third Juventus goal.

Getty

17/22 Sergi Roberto - 6 out of 10

Struggled against Mandzukic. Dani Alves would have done a far better job...

Getty

18/22 Andres Iniesta - 6 out of 10

Spurned Barcelona's best chance of the match. Tired late on.

AFP/Getty

19/22 Ivan Rakitic - 6 out of 10

Largely anonymous. His passing left a lot to be desired.

AFP/Getty

20/22 Lionel Messi - 7 out of 10

Playing in a deeper position, tried in vain to set up one of his team-mates. Played one of the passes of the season to set up Iniesta, whose shot was saved.

AFP/Getty

21/22 Luis Suarez - 6 out of 10

A difficult night for Suarez, who battled hard but lacked his usual quality in the penalty area.

AFP/Getty

22/22 Neymar - 5 out of 10

Needed a big performance after his mindless red-card against Malaga. Didn't deliver.

AFP/Getty
And Neymar is confident Barcelona can replicate the feat when they welcome Massimiliano Allegri's team to the Nou Camp on Wednesday.
"We have to believe we can do it," Neymar said to Canal Esporte Interativo. "We can be behind any team, but at Barcelona it's always the same: We can do it.
"If everything goes well, another comeback will happen, I believe in the team and in our potential.
"Everything is lost, so we have nothing to lose and everything to win."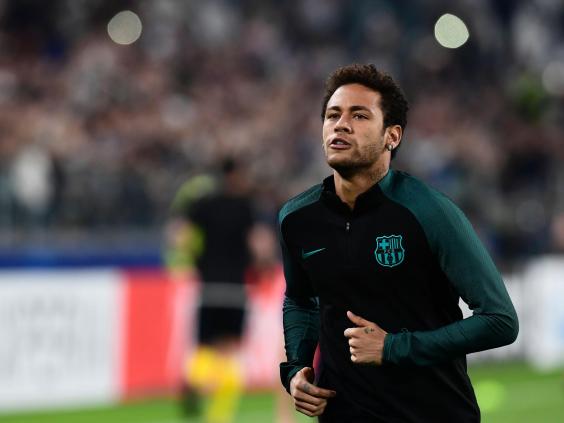 Neymar also sought to praise Juventus ahead of the second-leg, acknowledging that the Serie A champions are a strong team.
"Juventus are a great team, very well structured, so it will be difficult to have to turn the tie," he added.
"It is the same as the situation against the PSG. We have a one percent chance of qualifying and the remaining 99 per cent is work, faith and, god willing, goals. They are going to arrive."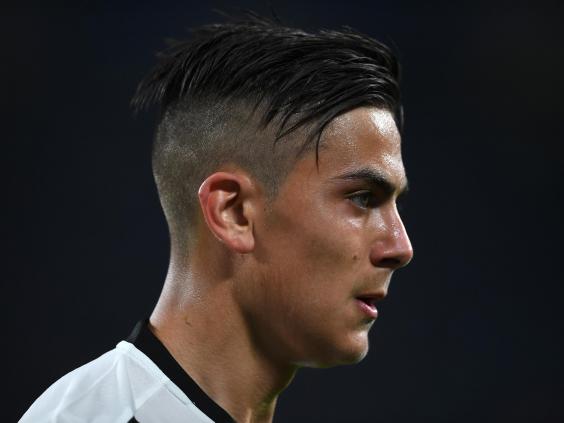 Barcelona's chances of winning the tie will surely be boosted by the news that Juventus could be without forward Paulo Dybala, the hero of the first-leg in Turin.
The Argentina international limped off early in the second half of Juve's 2-0 win at Pescara with an ankle injury.
"He's taken a knock and twisted it a little but there's still four days, we have to be optimistic," Juventus coach Massimiliano Allegri said.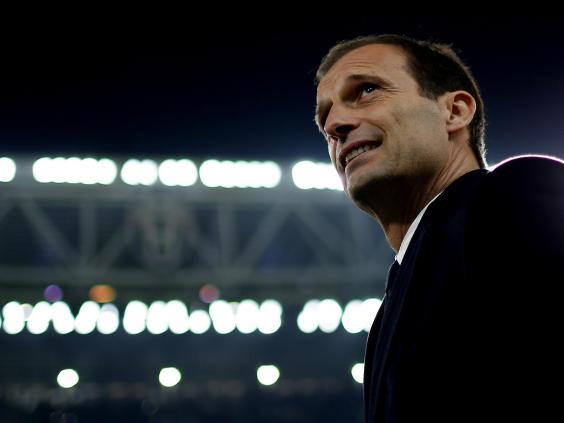 Allegri also promised that Juventus wouldn't fall into the same trap of sitting back against Barcelona on Wednesday — an approach that doomed PSG.
"Our aim is not to score just one goal, but to get at least two," Allegri said.
Barcelona will meanwhile get Sergio Busquets back after he was suspended from the first leg.
Reuse content