Bayern Munich head coach Pep Guardiola could take charge of hosts Qatar at the controversial 2022 World Cup.
German newspaper Bild ran a front-page story on Wednesday that declared the Spaniard could be tempted by a huge offer to lead the hosts at the tournament.
Guardiola, 44, has just 18 months left on the three-year deal he signed at the Allianz Arena in 2013 and is yet to sign a new one.
The former Barcelona player and coach has strong links with the Gulf state having played two years in the country with Al-Ahli at the end of his career. Guardiola is also believed to have played a part in Qatar's lucrative shirt sponsorship with Barcelona and was an ambassador for their successful World Cup bid.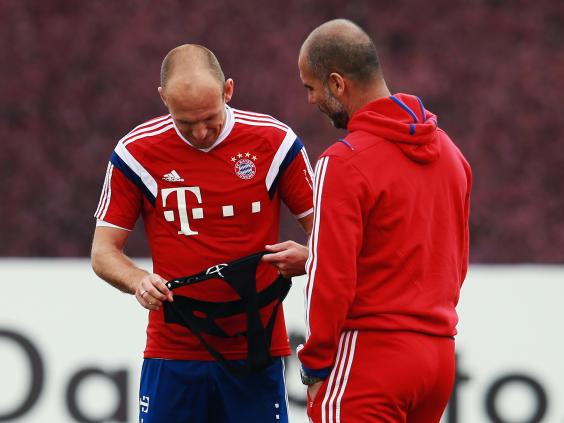 Bayern Munich spent their recent winter break in Doha for a fifth successive season and last month said he was confident the tournament would be a huge success in the tiny country.
"The people in Qatar have to help the country to make the event the best that is possible. The world will be watching and I hope the people here can help out to show the world that they are capable of hosting the biggest event in football," he said.
"Fifa has always tried to look for new areas to promote the sport. They went to South Africa in 2010 and in 2022 they have decided to come here. It's a good step to come to this part of the world. It will help the rest of the world to know this part. Football at the end is a great opportunity to meet different cultures."
Reuse content