The Premier League may undeniably be the wealthiest and most watched domestic league in the world but those numbers still aren't carrying into European competition. Once again, there is only one English club in the Champions League last eight.
That makes a mere five in the last six seasons. The question is why. Quite obviously, English clubs are not as good as perceived, but that's not a reason.
It's a result. In truth, though, there is rarely one single reason for something that sees so many different clubs evidently fail to make the most of their resources.
That can only be down to a combination of factors, all interlinked and influencing each other, and causing another case of English introspection…
1) The reality of the quality does not match the hype
The Premier League may have belatedly started to accumulate all the best managers in the world, but they're still not really managing the best players in the world. Rather, they're managing the second tier of players. The blunt fact is that the true elite still go to the top two in Spain, with some siphoned off to Bayern Munich. There are a number of examples that illustrate this. Look at Pep Guardiola. The Bayern squad he was in charge of last season still has a depth - and a striker like Robert Lewandowski - beyond anyone in England, to the point a comparison with the Arsenal side they humiliated seemed a gross mismatch even before the game. Now at Manchester City, and despite their resources, Guardiola doesn't have anything like that level of player, especially in terms of game intelligence. That is not to excuse the problem that the Catalan's side couldn't do the elementary thing of defending a set-piece against a relatively more humble team in Monaco, but it's still the general truth. It's similar with the side across town. United have famously started to copy the Real Madrid model of bringing in individual stars, but they're effectively a less powerful, less talented and less intelligent version of the Spanish giants. Because, while a growing Paul Pogba is pinging the ball to Zlatan Ibrahimovic at Old Trafford, a prime Luka Modric is doing the same to Cristiano Ronaldo at the Bernabeu. Likewise, the league leader Chelsea's star playmaker in Eden Hazard - good as he is - is not Leo Messi, or even Neymar. It makes a big difference, and that has a big impact when hype-distorted perceptions of the Premier League's quality are disrupted midweek.
Monaco vs Manchester City player ratings
Monaco vs Manchester City player ratings
1/22 Danijel Subašić 8 out of 10

Had very little to do in the first-half but made some very important stops in the second, including a fine reaction stop to deny Aguero after the forward had raced through on goal.

2/22 Djibril Sidibé 7

Not quite as impressive as Mendy, but made a nuisance of himself whenever he got forward and largely kept the in-form Leroy Sane quiet.

3/22 Andrea Raggi 6

Imperious in the first-half, ran ragged in the second. At 32, he was always going to struggle against the pace of Sane but his positioning also let him down as City flooded forward late on.

4/22 Jemerson 6

Overplayed the ball on occasions and often guilty of making needlessly ambitious passes when there was a more simple option available. Did very well in the air though and denied Raheem Sterling in the second-half with a superb tackle.

5/22 Benjamin Mendy 8

The man of the match. No defender has more assists in this year's Champions League than the 22-year-old. Dominated Sagna going forward. Dominated Sterling staying back.

6/22 Bernardo Silva 8

A typically bright performance from the forward. Always comfortable in possession and a threat whenever he picked up the ball and looked to play in one of Monaco's forwards.

7/22 Fabinho 7

Took his goal very well, beating Caballero with a composed, first-time finish. Made a number of crucial tackles and interceptions, too.

8/22 Tiemoué Bakayoko 7

Not the 22-year-old's finest performance with a number of his passes went awry, but what does that matter? Scored the winning goal, pouncing on an error from Kolarov to nod pass Caballero at close-range.

9/22 Thomas Lemar 7

A bright start from the winger who overlapped nicely with the excellent Mendy. It was his well-taken free-kick which led to Monaco's pivotal third goal.

10/22 Valère Germain 7

Offered more of a physical threat than his strike partner. Won a number of his aerial duels with Kolarov and unlucky to see a long-range strike whistle over the bar in the first-half.

11/22 Kylian Mbappé 8

Hard to believe he is only 18. Took his goal with confidence and terrorised the City defence with his direct running.

12/22 Willy Caballero 6

Cannot really be blamed for any of Monaco's goals. Always quick off his life and dealt with Monaco's aerial threat well, confidently punching clear on a number of occasions.

13/22 Bacary Sagna 5

His lack of pace was ruthlessly exploited by the fantastic Mendy. Was guilty of wandering out of position for Monaco's second goal.

14/22 John Stones 5

Should have done better with Monaco's second-goal, when he was pulled out of position by Lemar. His partnership with Kolarov does not look convincing.

15/22 Aleksander Kolarov 5

Struggled against the pace of Mbappe, the strength of Germain and utterly at fault for the crucial third goal.

16/22 Gael Clichy 6

One of the few City players to venture out of his half early on. But his distribution was lacklustre and, like Sagna, he struggled to stop his opposition full-back from raiding forward.

17/22 Fernandinho 6

Preferred by Guardiola to Yaya Toure for his greater energy, but as City's only defensive midfielder, spent much of the game chasing shadows.

18/22 David Silva 6

Completely overshadowed by his namesake in the midfield. Grew into the game and one of City's better players in the second-half, but will be disappointed with his display.

19/22 Kevin De Bruyne 6

Did better for City when he dropped deep and played in Sterling with a superb through-ball in the second-half, which the winger failed to take advantage of.

20/22 Raheem Sterling 6

Largely ineffectual although he did turn Mendy in the second-half, leading to Sane scoring City's only goal.

21/22 Leroy Sane 7

Ineffectual in the first-half, City's best player in the second. Scored their only goal and twice put it on a platter for Sergio Aguero, who endured a night to forget.

22/22 Sergio Aguero 4

One of the Argentinian's poorest performances in a City shirt. Missed a hatful of chances in the second-half.
2) The schedule
It is a factor that causes a lot of debate, but also one that everyone at the top level of the Premier League - from Arsenal manager Arsene Wenger to City chief executive Ferran Soriano - firmly believes. Many say they have even heard it brought up as a negative in transfer negotiations for top players: England's schedule is too demanding. With a full 20 teams, two domestic knock-out competitions, two-legged League Cup semi-finals, replays still in the FA Cup and no winter break, it is hard to deny when laid out. There are obviously caveats to that, not least the fact that Spain also has a 20-team top division, as well as two-legged cup ties. What complicates it further in the eyes of those involved, however, is the timing of it all. By the stage the Champions League last-16 starts in February, English clubs will have on average played at least two games more than their French and Italian counterparts and up to four more than the Italian and German sides. Added to that is the absence of a winter break, that allows clubs a bit of a recharge and maybe even a recalibration of what they're doing, as well as the space to actually re-assess with, combined with the way other national federations give their teams more time before Champions League games. That is something that Jose Mourinho has regularly and fairly complained about in the past, and that is known to bother Wenger. The cumulative effect is that foreign legs are often not just that bit better, but that bit fresher.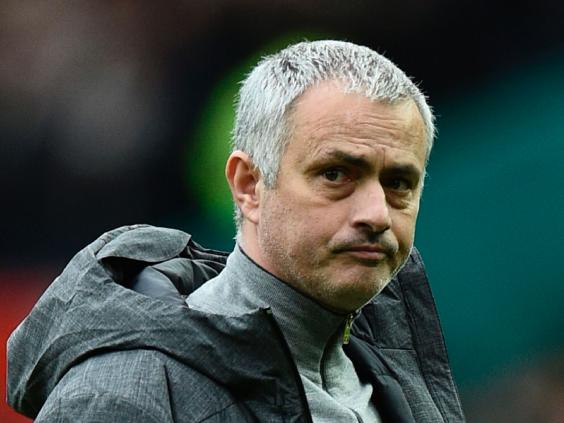 3) A higher concentration of similar-resourced clubs
For all the separate debate about what league is the most difficult, the simple numbers do show that - due to the broadcasting deal - there is a much steadier gradient to the Premier League clubs in terms of wealth, without the same massive gaps between sides who should be next to each other in the table. That does have an effect on how "gruelling" games are from week to week, and has also helped create a more competitive and volatile top tier. Even if some from foreign competitions fairly reject the idea that their leagues are easier, it is difficult to dispute that England has more sides that can challenge for both the title and the Champions League places in the last half-decade. There also isn't the same gap, say, between Chelsea and Tottenham Hotspur as there is between Bayern Munich and Hoffenheim. That again has an incremental effect on how fresh a team is, because it means English sides can take less chances with line-ups in what would seem easier games. It also has a more substantial effect…
Arsenal 1 Bayern Munich 5 player ratings
Arsenal 1 Bayern Munich 5 player ratings
1/22 David Ospina – 6 out of 10

This Champions League tie may be Arsene Wenger's last as Arsenal manager

2/22 Hector Bellerin – 6 out of 10

Played well in the first half in attacking down the right to support Walcott, but was ineffective in the second and he fell asleep to allow Costa and Vidal in behind him for the fifth, though by that point the entire Arsenal side was asleep.

3/22 Shkodran Mustafi – 5 out of 10

Showed a nice pass to put Walcott in when he should have bagged a second, but the loss of Koscielny alongside him again exposed his weakness. Sloppy passing after the break, and completely gave up after the second goal.

4/22 Laurent Koscielny – 6 out of 10

Looked switched on from the get-go a he blocked Robben's shot before deflecting two crosses out for a corner. However, the game turned again on his departure, as he tripped Lewandowski in the area without trying to play the ball, receiving a red card in the process.

5/22 Nacho Monreal – 5 out of 10

Got forward on occasion and offered support to Giroud as the striker preferred the left side of the Bayern defence. However, he simply isn't good enough to defend at this level as he repeatedly played the Bayern attack onside.

6/22 Aaron Ramsey – 6 out of 10

Looked a yard short of his best given his lack of football, but grew into the game as it wore on. Won a free-kick just before the break with a nice turn on Martinez and started to have a bigger influence in the central role that he craves. Replaced when the game was done at 2-1.

7/22 Granit Xhaka – 6 out of 10

Looked much more controlled early on as he protected his back line and showed a nice passing ability to spray the ball from flank to flank. But with the collapse went his discipline, and picked up another booking for a terrible tackle on Rafinha.

8/22 Theo Walcott – 7 out of 10

Started the match with a point to prove and went about doing it in the perfect way. Two early runs should've alerted the danger, and the third produced the opener as he beat Neuer at his near post, seven years after his last Champions League knockout goal. Should've had a second from the same position, but fired into the side-netting. Much quieter in the second half, and probably the only Arsenal player who showed his best out there.

9/22 Alex Oxlade-Chamberlain – 6 out of 10

Moved to a central role and enjoyed having more influence in the game. Drifted to the right on occasion but the end result was missing.

10/22 Olivier Giroud – 6 out of 10

In at the last minute for the ill Danny Welbeck. He brought a physical threat to Bayern, and nearly found the net with an early header after getting above Hummels. Missed na even better chance after the break when unmarked in the centre of the box, but somehow headed over.

11/22 Alexis Sanchez – 6 out of 10

A lively start on his return to the side, as he was providing the link between the midfield and Giroud up top. Gave away possession that nearly led to a Bayern goal for Lewandowski, and departed when Wenger knew the game was gone.

12/22 Manuel Neuer – 6 out of 10

It's not often you can say he should have done better, but he should have done better. Punched Walcott's fiercely struck effort high into the roof of his own net. Rarely tested otherwise.

13/22 Rafinha – 6 out of 10

Brought into the side for the suspended Philipp Lahm, and he did an adequate job of shackling Sanchez that forced him inside.

14/22 Javi Martinez – 6 out of 10

Booked for a cynical foul on Ramsey as he ran towards the Bayern area. Looked the weak link at the back, but once the Arsenal attack wilted he was allowed to run forward and nearly bagged himself a goal, heading just over.

15/22 Mats Hummels – 6 out of 10

Passed too easily by Walcott for the goal, and struggled to cope with the England winger's pace on the left.

16/22 David Alaba – 6 out of 10

Struggled desperately with the Walcott-Bellerin combination on his flank, and his early shot at goal from a Robben corner was always curling away from the target.

17/22 Xabi Alonso – 7 out of 10

Apart from a corner that failed to beat the first man, he oozed control and class in the middle of the field. Happy to sit back and let his teammates take the plaudits, but he'll be sorely missed.

18/22 Arturo Vidal – 8 out of 10

Lucky to get away with a high foot on Sanchez that could have brought a booking, and his early sighter at goal from long range wasn't a handsome one. But as Bayern cut loose, so did he, and he linked up delightfully with Douglas Costa twice at the end to go home with two goals to his name.

19/22 Arjen Robben – 8 out of 10

Gave Monreal problems early as he cut in on his left foot, only to have his shot blocked. Saw another effort from the right well saved by Ospina. Lovely flick over the defence should've brought a goal from Lewandowski before the break. Aware enough to capitalise on Opsina's poor clearance and link with Lewandowski to score his goal.

20/22 Thiago Alcantara – 8 out of 10

Another virtuoso performance from the midfield that is really starting to come of age. Links the play beautifully between midfield and Lewandowski.

21/22 Franck Ribery – 6 out of 10

Stood still and watched Walcott run away from him for the opener in a lazy daze. The only disappointment the Bayern attack.

22/22 Robert Lewandowski – 8 out of 10

Missed a sitter late in the first-half when put through by Robben, and he could only guide the ball wide of the far post. Split the Arsenal defence after the break to win a penalty and send Koscielny for an early bath, and tucked home the spot-kick coolly, as you'd expect. Should have had a second, but his close-range effort struck the post.
4) A more diverse range of Champions League qualifiers
This is especially relevant to why England is not performing as well as in the 'big four' era of 2004-09, and reflects why there has been such a transformation from that period when they so dominated the semi-finals. Consider the regular complexion of the last eight. Although Spain has had 17 quarter-finalists in the same spell England has had just five, six of La Liga's have been Barcelona's, six Real Madrid and four Atletico Madrid. That helps develop a lot of experience and nous as to how to play these games, as well as an aura that both attracts players and intimidates opposition. By contrast, two of England's four qualifiers are usually made up of Arsenal, who - for a variety of reasons unconnected to the Champions League - are guaranteed to bring the average down by getting knocked out in the last 16, and 'An Other' who temporarily dip into the competition like Liverpool and Tottenham Hotspur. It is perhaps less of a surprise, in that context, that both of those got knocked out in the group stage in their last Champions League campaigns. English clubs are no longer able to build up the same durability in the competition, and there is not the same safety net for those suffering one of those natural seasons where clubs just sometimes struggle.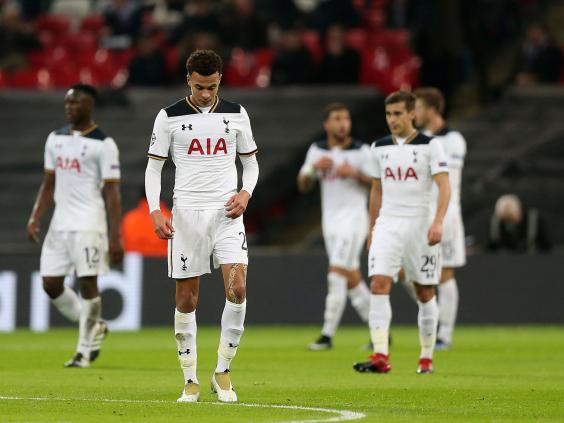 5) The tactical style
After all this time, it's still there, still an issue. The more frenetic style of the Premier League is still a factor. It requires managers with their own individual ideas at the top clubs to adapt to it, with that in turn slightly compromising them for Europe. Tottenham are arguably a key example. Those close to the squad say that, while their pressing style works superbly against almost all clubs in England because of their inherent willingness to push, it just doesn't have the same effect against the patience of European sides. To alter it enough for Europe, however, would also run the danger of compromising it too much for the top-four chase domestically. It is a bit of a dilemma. It is also no surprise that England had its best Champions League performance in the 'control' era of Rafa Benitez and Mourinho, with even Sir Alex Ferguson adapting his approach to be so much more calculating and less cavaliering. Since the rise of Guardiola's Barca and the deep influence of the pressing-passing game, however, goal rates have shot back up. The Champions League has become so much more open, but English clubs have since struggled to intelligently close out gaps within it. Appointing those managers ahead of the tactical curve is one solution, but still only goes some of the way…
6) Money, and how it makes a club think
Is it possible that the money has actually become a disadvantage? Has it gone full circle? Has it meant that the first solution to any problem is to just reactively buy your way out of it, rather than proactively think about what else can be done. To a degree, even this trend of appointing super-managers is a symptom of the issue, since they simply won't have the same effect if they are not at the peak of a structure that fully suits them. It is something that many clubs like Sevilla and Borussia Dortmund have exemplified. For all the turnover they regularly face, any change still conforms to a guiding idea and connected structure. English clubs tend to sway between extremes more, simply because the money means they can.
It has not, however, translated into the European triumphs that it should.
Reuse content