The problem for Paris Saint-Germain on Tuesday night, as they welcome Chelsea back to the Parc des Princes, is not so much the improvement in Jose Mourinho's side since they met last season, their new recruits and their growing maturity. It is that PSG have got worse.
The last 10 months, almost ever since they beat Chelsea  3-1 in that dramatic Champions League quarter-final first leg, have been rather miserable for PSG. They retained their Ligue 1 title, of course, even if they did so on the night they lost 2-1 at home to Rennes. This autumn, they beat Barcelona and Ajax, perhaps their only two authentically good performances of the season so far, to ensure qualification from Group F.
But those highs have been the exceptions, the rare successes, in a year of mismanagement, dissent and drift. They face tomorrow's game in no real form, in third place in Ligue 1 and with a flurry of injuries. A repeat of last year's first-leg win is not likely.
All teams can have off-years, of course, but PSG are meant to be different. They are a project, an enterprise, an attempt to spend their way into Europe's elite. "The plan for PSG is to be the best club in the world in a few years," as David Luiz said yesterday, "to try and improve every day to achieve that." The amount of Qatari money invested in PSG since the 2011 takeover should guarantee it. But in the last year they have been stationary at best.
The problems started last May, soon after PSG won Ligue 1 for the second season running. Uefa announced that PSG had failed Financial Fair Play, and, like Manchester City, they were fined €60m (£49m), as well as restricted in what they could do in the transfer market over the next two years. Despite that, they found £50m to spend on David Luiz at the start of the summer, reuniting him with Thiago Silva to recreate Brazil's centre-back pairing from the World Cup.
Later that summer, though, Angel Di Maria decided to leave Real Madrid and wanted to go to Paris, to play with fellow Argentines Ezequiel Lavezzi and Javier Pastore. But, having splashed out on David Luiz, PSG simply did not have the leeway to spend big again and could not complete the deal. Di Maria admitted it was a "money problem" which blocked his move to Paris, and he joined Manchester United instead.
The side desperately needed a player like the pacy winger, far more than they needed another Hollywood centre-back. For all the attacking talent he has, coach Laurent Blanc has instituted a sterile possession game, in which  his side dominate the ball but lack the incision and spark that Di Maria would have brought them.
David Luiz best XI
David Luiz best XI
1/11 GK: Petr Cech (Chelsea)

Petr Cech saves close-range shot from Romelu Lukaku

Getty Images

2/11 RB: Branislav Ivanovic (Chelsea)

Getty Images

3/11 CB: Thiago Silva (PSG & Brazil)

Getty Images

4/11 CB: David Luiz

5/11 LB: Maxwell (PSG & Brazil)

Getty Images

6/11 RM: Willian (Chelsea & Brazil)

Getty Images

7/11 CM: Michael Essien (Chelsea)

Michael Essien will leave Chelsea after agreeing a move to AC Milan

GETTY IMAGES

8/11 CM: Pablo Aimar (Benfica)

GETTY IMAGES

9/11 LM: Angel Di Maria (Benfica)

Angel Di Maria has revealed he would like to return to Argentina when he leaves Manchester United

Getty Images

10/11 ST: Lionel Messi

Getty Images

11/11 ST: Neymar (Brazil)

Getty Images
This season PSG have hoarded the ball, averaging 65 per cent possession in their games. Yet they have been outscored by the far more dynamic Lyons and Marseilles teams who are ahead of them in the table. At the other end, a sloppiness has infected their defence. They have conceded 22 Ligue 1 goals so far. Last season they let in 23 in total.
The player who typifies their struggles, more than anyone else, is Edinson Cavani. The striker has never been compatible with Zlatan Ibrahimovic, and rarely looked like the player PSG paid Napoli £55m for in 2013. His record is not terrible – 16 league goals last season, eight so far this time – but Cavani struggles when it matters most. He had a chance at Stamford Bridge last season to win the quarter-final, which he missed. He had three good opportunities against Lyons earlier this month, wasted them all and PSG drew 1-1.
Cavani has never looked happy at PSG and, along with Lavezzi, he returned from his Christmas break late, missing a training camp in Morocco. Blanc was furious, describing it as "inadmissible and unacceptable" and a "total lack of respect". The two were fined and suspended. If anyone can afford them this summer, they will leave.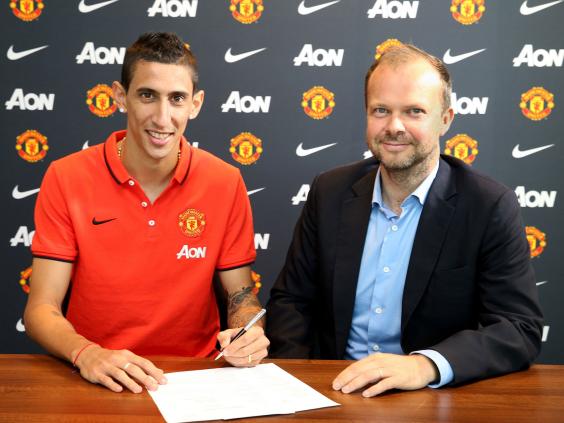 On Saturday, PSG were 2-0 ahead at home to Caen. But Yohan Cabaye, Serge Aurier, Marquinhos and Lucas Moura all limped off, PSG ended the game with nine men and Caen scored twice in the final minutes to draw 2-2.
So PSG will not be at their strongest tomorrow night, even though Blaise Matuidi and Thiago Motta have passed fitness tests. "I would love to have been preparing this game in different circumstances, without the injuries," Blanc said today. "But we have to prepare differently now. It was a catastrophe at the weekend, but I will take the responsibility for the negativity."
In 2013 and 2014, PSG reached the quarter-finals of the Champions League, faced a big side and lost. They are still waiting for their statement victory, to prove that they belong among Europe's elite. Blanc said that they "must stay calm and cold" on the pitch tomorrow night, and keep a clean sheet. Or they may be waiting for another year.
Reuse content