Roberto Martinez expects mental fatigue to be the biggest issue for his Everton side on their return to European football but believes the club now needs the additional challenge.
The Toffees boss has strengthened his squad in the summer to prepare for the extra demands of the Europa League, adding the considerable experience of ex-Barcelona and Inter Milan striker Samuel Eto'o to the youthful raw talent of Romelu Lukaku and midfielder Muhamed Besic.
Having contended for a top-four spot for so long last season Martinez knows playing twice a week is going to place extra stress on the squad but he is confident they will handle it.
"European football brings an element of having to travel abroad and coping with different footballing styles and different cultural approaches and that is really exciting," he told Press Association Sport.
"We see it as an interesting experiment for the squad with staff and players and it will be important to have those games.
"It is more about the mental fatigue and having to cope with travelling and playing on a Sunday.
"The results we had last season were outstanding but in football you want to improve year after year and this year it is going to be difficult because all of a sudden we will face European demands and the expectations will be there - but that is something we want.
"If we are to reach the levels of the club in the past we can only achieve that by putting ourselves through some incredible moments and that is where we are now.
"To see the team pushed with two games in a week, facing different styles, is probably what we need to see how far we can go if one day we want to compete in the top four positions in the league."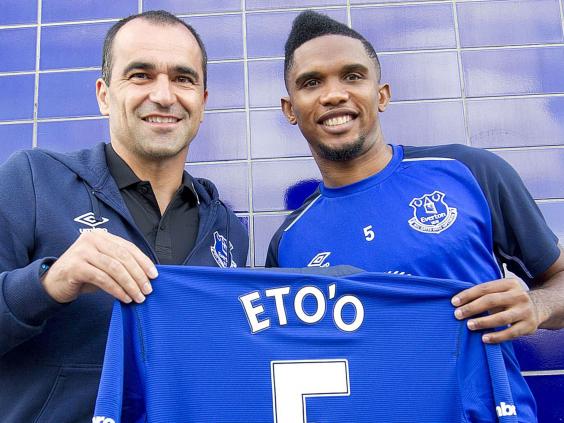 The competition will be Martinez's managerial debut in Europe, which was delayed by 12 months as he would have led Wigan in their maiden continental campaign after their famous FA Cup win in 2013 had he not left the following summer to take over from David Moyes at Goodison Park.
While tackling new ideas and opponents may seem perfect for someone regarded as one of the brightest young managers in the game Martinez insists success does not come down to who has the cleverest coach.
"Football is not about mangers it is about players at the club and I feel it is a right time to get into Europe," he added.
"The longer you can work with a group of players the easier it becomes and that is more important than facing another intelligent manager who will put you in difficulty.
"And the Premier League is as good as it gets in terms of pushing you as a manager."
Nothing is likely to come as a surprise to the Spaniard, however, who is renowned for being a great student of the game and a voracious watcher of matches around the world.
"Football is a bit of a fashion and there are trends and people get bored," he said.
"Barcelona and the Spanish team have been the most successful team in history but people start doubting possession football is effective and that is just because we all want change
"I am always very aware of the different trends and I always enjoy seeing people get bored with things that work because they have been there for too long.
"Bayern Munich last season lost against Real Madrid (losing the Champions League semi-final second leg 4-0 at home). Anyone is allowed to have a bad 45 minutes, that doesn't mean their ideas are wrong and that is not the future, far from it.
"You can get inspiration from anyone. It would be wrong to follow a clear model because you need their players to do that.
"Every group of players has a uniqueness about it and it is finding little pieces which can help you but you develop your own way of being successful with the strength you have.
"You get different ideas and ways of understanding the game but the big difference is if that suits your players.
"If you haven't got certain players who fit certain things it is difficult to try it.
"But I am fascinated to try different things and see how you can push players and test them in a way that is going to improve them.
"If you do that you are going to become a better team."
PA
Reuse content