West Ham manager Slaven Bilic has been blasted for showing 'a lack of respect' after he watched the club's 3-0 Europa League win over Lusitans from the stand.
Cult hero Bilic, who took over from Sam Allardyce, was presented to 35,000 Hammers at Upton Park ahead of the clash with Andorran side Lusitans, but took his seat in the directors box having flown over from Ireland where some of the first-team are in a pre-season training camp.
Diafra Sakho scored a brace and James Tomkins added a header in a comfortable victory for a West Ham team made up of a mixture of youth and experience, but the performance was overshadowed by a rant from Lusitans manager Xavi Roura, who said that Bilic must think he is the 'Special One'.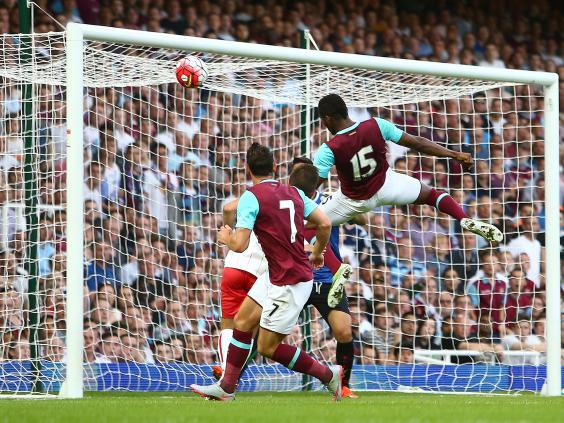 "Slaven Bilic showed a lack of respect by not being on the bench," he said.
"It does make me sad, in a country where fair play was invented, that something like this could happen. I think he must have thought our team was not important for him to be present.
"I imagine that he has won many titles and maybe he thought he was the 'Special One'. The minimum thing I can hope for is that this won't happen again.
"I think he is the West Ham coach so I expected him to be on the bench. Slaven Bilic, 'The Special One', should come to Andorra."
Roura is likely to be disappointed as Bilic is not likely to be in Andorra next week.
Academy director Terry Westley took charge of the match and defended Bilic stating that he was in the dressing room and delivered the team talk having spent all afternoon with the players.
"He shows his respect for the tournament and the game by the group of players we had out on the pitch," Westley said.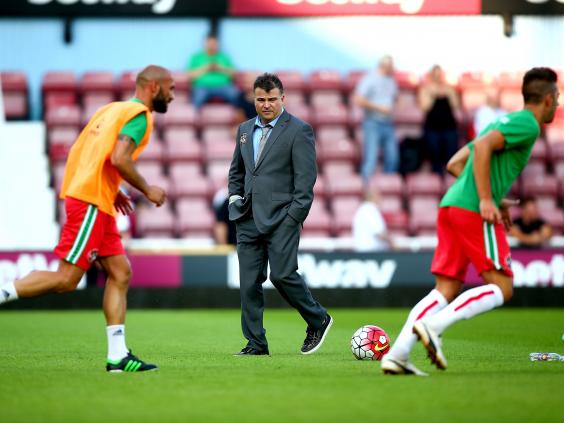 "Not every manager sits in the dug-out. The manager has flown back from a training camp (in Ireland), got here this afternoon, spent all afternoon with the players.
"He was in the dressing-room for the team talk. We presented (Lewis) Page and (Reece) Oxford with their debut shirts and the manager and the chairman did the talk.
"They said 'Wear these shirts with pride and some honour. You are following some outstanding players, (Geoff) Hurst, (Bobby) Moore, (Frank) Lampard, (Rio) Ferdinand ... it's time for you to create your legacy.' The manager did that speech. He was very respectful for the game."
Speaking later to the West Ham website, Bilic thanked the fans for their turn out and explained his decision to sit in the directors box, stating that he did not intend to disrespect the Andorran side.
"I would like to start by saying congratulations to Terry Westley and the team of course. I thought they played very well. It was a good game and a terrific atmosphere," he said.

"I would also like to thank the fans for the wonderful reception I received. It was amazing. It was an incredible moment and I can't wait to be playing in Upton Park this year.
"I will now go back to Ireland on Friday morning to meet back up with the first-team group. To be honest I don't really like this kind of situation with one half of the team in Ireland and one half in England but it will be that way until after we play our second leg in Andorra next week.
"I was thinking about the best way to manage the game and the training camp we have in Ireland. I didn't want to disrespect anyone and especially not a football team from Andorra as I respect them big time.

"But I respect Terry and I respect West Ham so I wanted to show respect to Terry as he coached this team and he took them for pre-season in Ireland and knew them all well. I didn't want to be disrespectful to him. Also the majority of the first team is in Ireland so that was behind our decision to do it like this."
Additional reporting from PA
Reuse content