The last time this early season fixture featured opposing managers who were both new to their clubs was in 1974, when Bob Paisley and Brian Clough took charge of Liverpool and Leeds United respectively for the first time. That could be read as an omen in one of two ways for David Moyes and Owen Coyle, who are embarking on new journeys with Manchester United and Wigan Athletic in the Community Shield at Wembley tomorrow.
Of course, the nation's eyes are on Sir Alex Ferguson's successor, whose decision not to hold a pre-match press conference yesterday stemmed not from the potential for another inquisition on Wayne Rooney's future but his desire for a semi-competitive fixture to discuss before expounding yet again on the task ahead of him.
Moyes already feels he is all talked out where United are concerned. But the venue, where he has never claimed a trophy, and the opposition, who deprived him of a possible opportunity to do so by overwhelming Everton in last season's FA Cup quarter-final, bring pressures which are largely  absent for Coyle, whose own side's  12-1 odds on promotion are already looking ridiculously long. The 4-0 scoreline did not begin to do justice to their overwhelming defeat of Barnsley in the Championship last weekend.
Perhaps Moyes is right to keep his counsel. Managers are being asked to speak so often to the Premier League's myriad rights-holders that the words are becoming devalued, and his history with Coyle, an old friend and sparring partner, reveals plenty about the man who has taken the most formidable challenge in world football.
These two Glaswegians' paths through football have many parallels, the fundamental one being that having left the banks of the Clyde, they both began building managerial careers as young men in Lancashire: Moyes at Preston North End and, nine years later, Coyle 25 miles east of there at Burnley.
Coyle can claim the bragging rights on the few occasions when they came up against each other on the field: he, an Airdrieonians striker and Moyes, a Dunfermline centre-half three years his senior, in 1991-92. Dunfermline were relegated from the Scottish Premier Division that season, got little change out of Coyle's side and the forward scored twice on one occasion.
Yesterday Coyle was also remembering the Skol League Cup semi-final of that year when Airdrie lost on penalties to Moyes & Co but he wound up with the man-of-the-match award. "I must have given David a torrid time if I was named man of the match!" Coyle recalled.
"There was a terrific [Dunfermline] coach at that time called Iain Munro," he added, "who used to tell me how focused David was, how much he loved his football and that he knew David was going to make an outstanding manager. This was when David was no more than 24 or 25."
Moyes' focus on the fine detail has been a prime characteristic of the management success which has earned him the United position. The fabled story about the night in 2002 when Bill Kenwright first invited him to his London home to discuss the Everton job pretty much says it all. Moyes stuck to his plan to spend the evening in question scouting the Bristol Rovers striker Nathan Ellington and returned north via Kenwright's place, reaching London by 1.30am and Lancashire again by around 5am.
The new Wigan manager saw the same fastidiousness when they first got to know each other well through their mutual friend John McGinlay – Coyle's Bolton team-mate who was close to Moyes from their playing days together at Shrewsbury Town.
"Moyesy was then at Preston so we used to see each other regularly at matches and even at that age, when he was still a player, you could tell how focused he was on the coaching side," Coyle recalled. "He knew his players. That's why it's no surprise to see him continue to evolve and become Manchester United manager."
For Moyes, the difficult part of ascending the ladder had been how much to let go of the detail. Coyle tells a story of how Moyes once revealed that his biggest dilemma at Everton was whether to take the warm-up before his first game, as he had always done at Preston. "He didn't know if that is what a Premier League manager should do. But he decided to do it at the last minute and sticking to his values worked."
The step up now is even steeper. Compare Moyes' current predicament – assessing whether retaining a disenchanted and potentially destabilising Rooney at Old Trafford is a price worth paying for keeping him out of Chelsea's reach – with Coyle's latest acquisition: James McClean has taken a pay-cut to leave Sunderland. The two managers are now occupying different universes.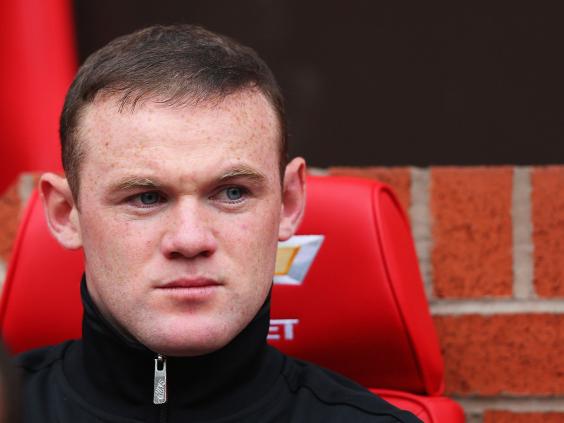 Coyle is not exactly devoid of pressure, in the town which has not taken down the signs that read "Wigan, home of Premiership football". After the relegation of his last club, Bolton, his reputation hinges on an ability to use Wigan's parachute money from their own demotion to get them back up and he views the benefit of this weekend as a chance for the FA Cup holders to be reminded of a venue and opposition they still aspire to.
"When you've been there, that's the level you want to operate at but to do that, no one hands you that," he said. "You have to earn it – and that's by performing well, sticking together as a group and coming through 46 games to prove you're worthy of it."
His own attempts to inculcate a team spirit involved staging a barbecue for the players, their families and all the non-footballing staff. "There can be a perception that players can be aloof. That's not the case," he said.
Moyes may smile at that notion, with a frosty Rooney unlikely to play tomorrow because of a shoulder injury thought to be far less than serious.
Coyle believes that the old Glaswegian principles will help Moyes through this period and on to greatness. "Because he's so well-grounded and humble, for me there was never going to be a problem for him going into that role and the more he's in it, he'll evolve," he said. "I've been saying for the last five years that he could manage any club in world football." We are about to find out whether that assessment holds true.
Reuse content