If Saturday afternoon for Alan Pardew felt like he was tied on a spinning wheel with knives being thrown at him – none hit thanks to Papiss Cissé – then the relief will have been short. On Wednesday night, he must walk the high wire, without a safety net.
At least the mandate in the Premier League is simple, seventh, eighth or ninth please. In the cups, the waters are more murky.
It is four months since Newcastle United's board revealed one of football's worst-kept secrets, that they don't care much for cup football.
It is just over seven years since Mike Ashley took full control of Newcastle United, at a cost of £133 million. A club, which in the previous seven seasons had reached four quarter-finals and a semi-final (not to mention two finals in 1998 and 1999), has not progressed past the fourth round of either the FA Cup or League Cup since.
It never felt like a coincidence and last May, when the Newcastle fans' forum met the board (minus Ashley), it was confirmed in print.
The club told the meeting: "The board outlined research into Premier League clubs in relation to domestic cup competition in the last five years, with Swansea the only club outside the traditional six to win a domestic cup and not be relegated in the same season (Wigan and Birmingham were both relegated)."
The board was then asked if a more concerted effort to win a cup could be made if the team was higher up the league. They said: "The club's priority is the Premier League."
Who could replace Alan Pardew as Newcastle manager?
Who could replace Alan Pardew as Newcastle manager?
1/7 Steve Bruce

Having got Hull City promoted back to the Premier League and then taking them to the FA Cup final last May, Bruce is steadily adding to his reputation as a manager. His previous role at Sunderland was always fraught due to his Geordie roots - but that certainly wouldn't be a problem at St James' Park. The former Manchester United defender didn't disgrace himself during spells in charge of Wigan and Birmingham either.

Getty Images

2/7 Neil Lennon

The former Leicester player was highly successful during his time at Celtic - his only managerial position to date. He won three league titles and caused a few upsets in the Champions League. Has been linked with Premier League roles for some time and is currently a free agent having stepped down at the end of the last season after four years in charge.

Getty Images

3/7 Steve McClaren

McClaren's career is difficult to judge. Performed a few miracles at Middlebrough then came the England job. Won the Eredivisie title with FC Twente, then had strange spells with Wolfsburg and Nottingham Forest. It seems the 53-year-old could be back on the way up judging by Derby's solid start to the season and owing to his North East roots, could be a good option for Newcastle.

Getty Images

4/7 Michael Laudrup

A more glamorous appointment that could appease the fans would be that of Laudrup. During his time at Swansea he did brilliantly, bringing in rough gems that he polished into a League Cup winning side. The style of play he instilled was impossible not to admire. The former Barcelona midfielder is currently in charge of Qatari side Lekhwiya.

AP

5/7 Joe Kinnear

Surely Mike Ashley wouldn't - would he? Kinnear was unpopular during his previous spell in charge of Newcastle before it came to an end due to health issues. He was then made Director of Football but a few embarrassing episodes, from getting players' names wrong to failing to visibly do anything soured his standing amongst the fans further.

GETTY IMAGES

6/7 Paolo Di Canio

The controversial Italian is just the type of character that would ensure a continuation of the Newcastle United soap opera. And that's why he shouldn't be discounted. Actually did quite well in charge of Swindon and managed to keep Sunderland afloat after being parachuted in. His controversial knee-sliding celebrations when the Black Cats won at St James' Park won't have done him any favours though, and neither will the reports of complete discontent by the end of his reign at the Stadium of Light.

GETTY IMAGES

7/7 Roberto Di Matteo

Seemingly linked with every job going, remarkably Di Matteo is still yet to dip his toe back into the choppy management waters since taking Chelsea to Champions League glory in 2012. His feat with the Blues whilst caretaker manager has ensured he is a popular choice whenever vacancies come up, whilst his spells at MK Dons and West Brom weren't too shabby either.

Getty Images
Who would have thought the club that the incomparable Colin Veitch led to five FA Cup finals between 1905 and 1911 (Newcastle also won the league title three times in that period) and three successes in the same competition between 1951 and 1955 would now hold cup competitions in such scant regard?
Here is why. When North Shields, who play in the Ebac Northern League, lost to Scarborough Athletic, of the Northern Premier League Division One North, in the FA Cup at the start of September, after a game that had four sendings-off, five penalties, eight goals and a penalty shoot-out, the cost of defeat was just shy of £2,000 – the prize-money given to preliminary-round winners.
Even at that level, the financial implications of victory and defeat are huge.
Neither the League Cup (currently named the Capital One Cup) nor the FA Cup have been won by a team that was not in the top flight during the Premier League era.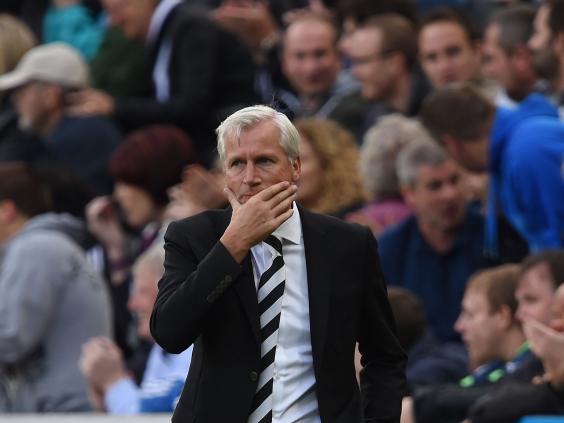 Sheffield Wednesday were the last side not from the top flight to lift the League Cup, in 1991, while West Ham United were the last team outside the top tier to lift the FA Cup, in 1980.
The FA Cup winners will gain £1.8 million in prize-money this season. The context to that possible six-game run (plus replays) is the £500,000 fee paid for every appearance on Sky television in the Premier League and the £800,000-per-place prize-money in the richest league in the world.
Last season, Hull City were in 12th place on 6 April, having just beaten Swansea. Their next fixture was an FA Cup semi-final against Sheffield United that they won 5-3. They drew two and lost four of their final six league fixtures, with an FA Cup final at the forefront of everyone's mind. They finished 16th and the four places they dropped cost them £3.2 million. Hull lost the FA Cup final in extra-time against Arsenal. The losing finalists receive £900,000.
This is what Ashley and Newcastle see, but in that desire we move away from the essence of football; its romance, the things that, thankfully, cannot be placed on a balance sheet.
Pardew, who did not speak to any media about Wednesday's League Cup game at Crystal Palace (where both sides are likely to field weakened teams), had said ahead of the second-round tie at Gillingham that his club were too honest.
"Perhaps at board level we say what other boards don't say," Pardew said. "The Premier League is the be-all and end-all because of the TV money, you can't hide from that. We have actually said it, perhaps to our detriment but we've said it, that's our priority, but of course we want to win a cup, our fans want to win a cup."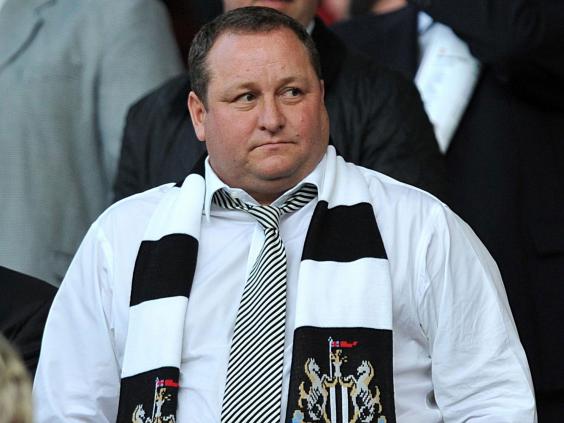 Any negative affect on Premier League form from a cup run (as was the case in 2013 when Newcastle reached the quarter-finals of the Europa League) brings uncomfortable boardroom conversations. Pardew spends much of his time between rocks and hard places.
There is still enough nostalgia from the 1950s to stir something among Newcastle fans when the cups come around. They do not have the same history in the League Cup, but given that Leicester, Blackburn, Middlesbrough, Birmingham and Swansea have all won it this millennium, it appears their best hope of a trophy since the Fairs Cup (Uefa Cup) win in 1969.
Sunderland had the glory of a thrilling League Cup run last season, which took them to Wembley and a weekend in the capital to remind their neighbours about the excitement of which Newcastle's philosophy starves their fans. Sunderland might not have made much money (nor win the cup), but they made some memories. Priceless ones.