It is one of those mad days at Melwood, littered with appearance obligations for some of the Liverpool squad, fresh off an afternoon training session. Such "chores" are often unwelcome, especially sandwiched in a flooded fixture schedule, so the players trudge through reception to their respective commitments. Bucking the trend, an effervescent Kolo Touré walks in, passing the glass-encased European Cup replica, sporting a black club tracksuit instead of designer threads, and trainers at odds with the Filling Pieces and Gucci footwear the rest are wearing.
"I'm a big star now," he jokes, in response to the newspaper interview requests flying into the club's press office following his Africa Cup of Nations triumph with Ivory Coast. His earlier memories of newspapers are that they were something he sold in his pre-teen years – when he wasn't shining shoes – to provide for his disadvantaged family. Touré claims not to understand the fuss – a humility not often encountered in modern football fostered by those childhood experiences.
As Liverpool aim to land their eighth FA Cup – with Blackburn the next obstacle in a quarter-final at Anfield tomorrow – Touré's experience could be crucial. He has three FA Cup winner's medals – two with Arsenal (2003, 2005) and the one in 2011 which ended Manchester City's 35-year wait for silverware. He is itching to win it with Liverpool too and become the first player in history to claim the oldest prize with three clubs – even if it is in a supporting role.
Liverpool's astonishing penalty-taking record
Liverpool's astonishing penalty-taking record
1/5 Leeds vs Liverpool, Charity Shield - 1974

Perhaps one of Liverpool's most famous penalty victories, even immortalised in the film The Damned United, saw Bill Shankly get one over on newly-installed Leeds boss Brian Clough. After the match finished 1-1 at Wembley, it took seven rounds of penalties to see off Leeds.

Getty

2/5 Liverpool vs Birmingham, Worthington Cup final - 2001

In the first domestic cup final at Cardiff's Millennium Stadium, as work began on the new Wembley, Liverpool once again dispatched Birmingham after the two side's played out a 1-1 draw in normal time. Oddly enough, it was defender Jamie Carragher who scored the winning spot-kick.

Getty

3/5 Liverpool vs Ipswich Town, Worthington Cup fourth-round - 2002

Relegation-haunted Ipswich Town came to Anfield looking for some light relief in the cup. The almost found it as Tommy Miller put them ahead in the early stages, but El Hadji Diouf's penalty saved the day. It was the Senegalese star who also put away the all-important spot-kick to send the Tractor Boys empty-handed.

Getty

4/5 Liverpool vs Middlesbrough, Capital One Cup third-round - 2014

A weakened Liverpool side won a record-equalling penalty shootout 14-13 to progress to the fourth round of the Capital One Cup at Middlesbrough's expense. Albert Adomah blinked first for the Boro.

Getty

5/5 Besiktas vs Liverpool, Europa League round of 32 - 2015

Dejan Lovren was the villian as Liverpool lost their first European penalty shootout to allow Besiktas to knock them out of the Europa League. After losing the match 1-0 (1-1 on aggregate), Brendan Rodgers' men knew history was on their side in penalties. The former Southampton man will be avoiding the newspapers today.

Getty
"When you're at a big team like Liverpool, you can't expect to start every game, especially since I was away with Ivory Coast for over a month," Touré tells The Independent. "But I am always ready to contribute whether it's from the bench or in the dressing room. We have a team that's hungry for success, with exciting young players that I help guide with my experience. The winning mentality is really, really strong."
While Touré was helping his national team end  23 years of Africa Cup of Nations disappointment in Equatorial Guinea, Liverpool underwent a makeover and have taken more points in 2015 than any other side in the top five European leagues. After 16 games Liverpool and Everton had the same tally, 12 games later the gap is 23 points in favour of the Anfield outfit. It is a transformation that the defender did not just expect, but counted on.
"I'm not surprised at the turnaround because the manager [Brendan Rodgers] is great, really intelligent in working out problems," Touré says. "He pays attention to every detail, tries different things, pushes players so you don't get lazy. We had lots of new players coming in, especially young ones from abroad who had to settle in.
"I moved here to England when I was 21 so I know it takes time to fit in, to learn. I knew that eventually it would all come together, and that is what the boss kept telling us as well. I watched the games while at AFCON, and I could see that we'd be  back strong."
Touré has spent 13 years in England's top flight; from Abidjan to Arsenal and then City, before taking the M62 to Liverpool. "I joined the ASEC Mimosas academy when I was 14 – a little later than most of the players did," he says. "And if you had told me back then that I would go on and play for three of the biggest clubs in the Premier League, I would've laughed.
"It is two different worlds; where I've come from, and where I am now. To be able to go from ASEC to Arsenal was a huge step, an unbelievable one and you don't find many players who go straight from Africa to the Premier League."
Touré rolls the credits throughout our interview, with "Mr Arsène Wenger, Mr Mark Hughes and Mr Brendan Rodgers" all being repeatedly thanked for believing in his ability. They have pointed to the 33-year-old's passion and persistence as reasons behind his longevity, with a common thread being commending not just the player, but the man.
"He is a great person. You watch him every day and he works like mad with his commitment," noted Wenger. Rodgers: "He is a good man with a winning mentality." Hughes, who signed Touré for City in 2009: "he's an influential figure".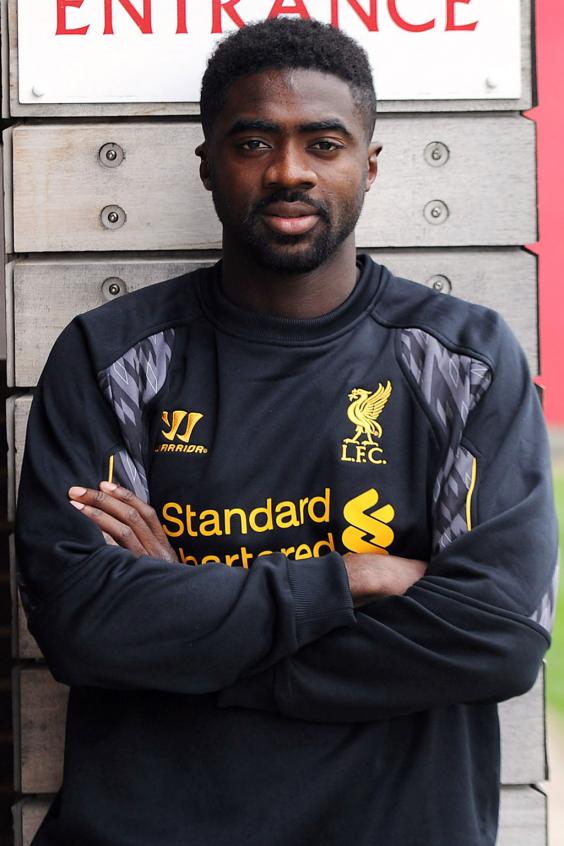 Touré says he spent time ensuring effort would set him apart. "My friends used to train twice a day, so I would do three sessions from the age of 14," he says. "I'd wake up at 5am to go and run, then do the normal work with everyone and stay behind to do extra. I knew that I had to push myself really hard because I wasn't the most naturally talented."
Touré is now used to over-achieving. He was instrumental for Arsenal during their "Invincible" season in 2003-04 and helped City capture their first Premier League title in 2012 and was also involved as Liverpool dared to dream last season, going so close to winning their first title for 24 years.  That pain was diluted last month by winning the Africa Cup of Nations, a fitting way to end his 15-year international career. "It's amazing how it all happened," he says of a final which mirrored the 1992 showpiece, with Ghana beaten on penalties. "I could've never imagined a great finish like that. To win it on my last day with the national team, alongside my brother, was beyond what I could have thought when I first wore the shirt in 2000.
"I've played in three AFCON finals, in World Cups, in the biggest club games… but the Nations Cup was the special one for me – this is the most important trophy I've won."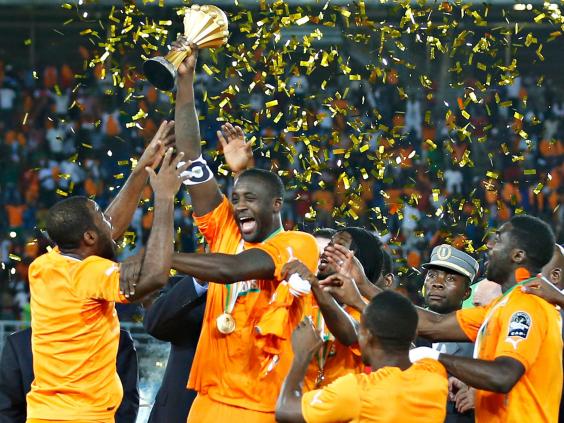 Touré dreaded the recurrence of a shootout given the Ivory Coast's history; they lost to Egypt from the spot in 2006 and six years later to Zambia. "Before the game I was saying we have to finish it in normal time because we know the history too well. As it went on you could tell there's not going to be a goal in 90 minutes. I was just praying that we would score in extra-time. I didn't want one person to be blamed or feel like they cost the team. After extra-time, I was thinking, 'not this again. Why again?'
"I know what that is like – against Zambia, I missed the penalty in sudden death and it was like the walls closed in. It's a difficult thing to go through and I just didn't want someone else to feel like that."
In Bata, Touré admits "my legs couldn't work during penalties. I was lying flat on the floor. I don't know how I was able to take my kick and score." His younger brother, Yaya, also converted as Ivory Coast finally lived up to their "golden" label.
Against Burnley on Wednesday, Touré was subjected to a "you're just a s*** Yaya Touré" chant from the visiting fans as he warmed up. But he laughs it off and explains how appreciative he is of being able to share success with his brother – even when they're on opposing teams. The duo faced each other competitively for the first time last Sunday as Liverpool beat City 2-1 at Anfield.
"It's amazing for us to be enjoying our careers together," Touré says. "We are so blessed. I always knew Yaya was going to become one of the world's best players. When I started doing interviews in England, I kept telling everyone there is a better player in my family than me; I was always talking about Yaya. But because he was playing in Ukraine at the time, no one was really interested. When he moved to Greece, people started to be aware of him and then when he left Monaco for Barcelona... we all know the great story after that.
"To have African brothers who have played at the very top in Europe for all this time is an amazing thing, winning all these big trophies and showing people back home that it doesn't matter what your past is, you can make your future whatever you work for."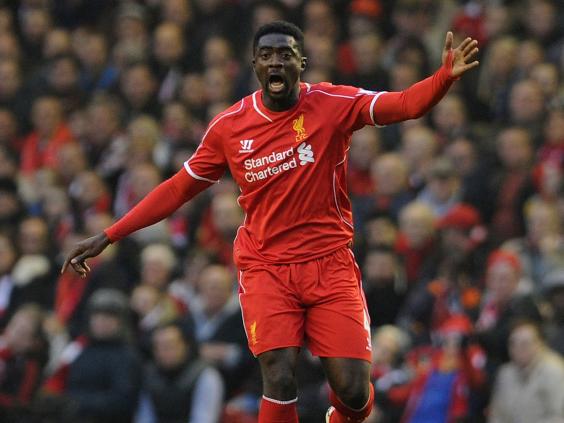 The victory was dedicated to Ibrahim, their younger sibling who lost his battle with cancer hours after the national team's World Cup defeat to Colombia in Brazil.
"It was one of the hardest things for both of us especially because we were so far away from him when he passed," Touré says softly, the pain still raw. "It was tough to handle. I promised myself I'd do everything to win the Nations Cup to honour him because he was passionate about it and me and Yaya managed to do it. So now, I know my brother is happy where he is."
Touré wasn't even expected to make the final squad as he was overlooked for the qualifiers. He was seen as "too old" and "a liability" back home. "Never let people's opinions of you be your reality," he says. "I leave myself on the pitch. Sometimes I make mistakes, but always, I will never give less than everything I can."
With his 34th birthday around the corner, what's next for the cult hero? "I have started on my coaching badges, it's a big challenge and I'm doing them with the big man Stevie [Steven Gerrard]. We have a guy that comes to the club to work on it with us and we're enjoying it."
Football aside, Touré plans to build a house for homeless kids in Ivory Coast. Typically, he does not want to make a noise about his charity work, but because of his help, those children will not have to sell newspapers and clean shoes to survive.
Reuse content