Lazar Markovic's attempts to demonstrate that he has never wanted to sign for Chelsea were not entirely convincing. Dismissing such a notion was always going to be challenging for a reticent 20-year-old, speaking through a Serbian interpreter, who had seemed so nailed on for a future at Stamford Bridge that premature announcements of his joining the west London club had been issued twice in the last three years, followed by hasty retractions.
Markovic has been quoted in the past on his Chelsea affinities, his boyhood appreciation of Gianfranco Zola and on the time he spent at their stadium in 2013, meeting club officials and touring the facilities ahead of an expected move. The  one-time president of his first club Partisan Belgrade, Dragan Djuric, is among those who have insisted he was west London-bound.
"I don't know who expected me to sign for Chelsea. I signed for Liverpool and I am extremely happy," Markovic insisted yesterday, ahead of his Liverpool team meeting Jose Mourinho's side in the Capital One Cup semi-final first leg at Anfield tonight. "He [Djuric] is the ex-president, so what he expected is different to what I expected." And that visit to the stadium was purely social – "I was looking at friends of mine and looking and meeting them there," he suggested. They were his compatriots Nemanja Matic and Branislav Ivanovic, he added when pressed. No, they had not been encouraging him to sign on for Chelsea.
Exhortations from either Serb would have been pointless because Mourinho weighed up Markovic's qualities last summer and – just like Louis van Gaal at Manchester United – decided that he was frankly not good enough. Liverpool's swoop to make him a £20m signing reflects the way they like to think they can work in the transfer market: beating the system by spotting and developing talent that the others do not see.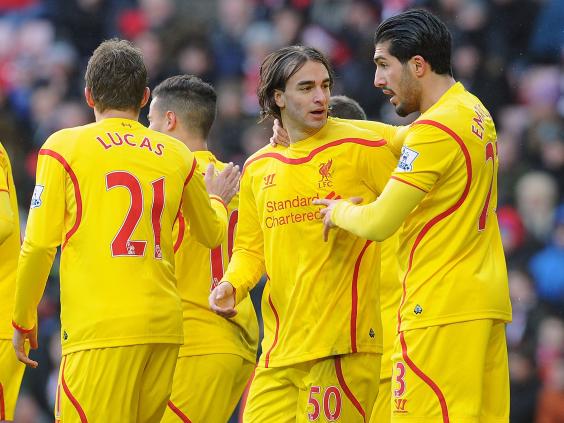 The problem with that philosophy where Markovic is concerned was Liverpool did not find much evidence of the talent once they signed him. All autumn the Serb's troubles with adapting to the Premier League seemed to bear out Mourinho's conclusions. Privately, that struggle has definitely stung him, even though he was philosophical yesterday about becoming an emblem of how the £75m Liverpool got for Luis Suarez in the summer was wasted. "Newspaper people have their job. They write what they feel they should write," Markovic said. "I do my job to the best of my ability. I wouldn't like to do the newspaper job and I wouldn't change anything but give 100 per cent…"
Yet the picture has changed in the past month. First, there were signs of the potential manager Brendan Rodgers had seen in him – ironically, most vividly in the 10-minute substitute's role against Basel on the night Liverpool exited the Champions League last month, before he  was dismissed for flicking a hand back into Behrang  Safari's face.
"It was very hard – not only for me but everyone else," Markovic said of that incident. "I could only say to myself I hadn't done  anything wrong." Then came a reorganising of the team by Rodgers, which seems to have benefited Markovic more than anyone else.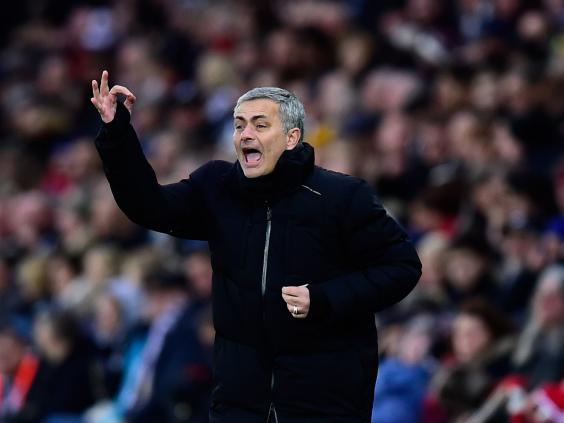 The new 3-4-2-1 system on which Liverpool's fragile recovery has been built was first seen in the 3-0 defeat to Manchester United at Old Trafford on 14 December. Yet Rodgers has persisted with it and Liverpool have not lost since. It has a number of aims: to create more height, with three central defenders, which will make the side more competitive at set pieces; to provide more strength in midfield; and to bring out the qualities of Philippe Coutinho and Adam Lallana, who operate as inside-forwards.
You do not get the impression that helping Markovic, the new right wing-back, was part of the idea. He has never played in that position before and the defensive role is alien to him. But he has taken to it. His first Premier League goal, at Sunderland earlier this month, had been coming.
Tonight's match presents Liverpool with the challenge of delivering against an elite side for a change, in a season when the two Manchester clubs and Chelsea have all seen them off and Arsenal almost did the same. Their record against Chelsea's richly assembled sides has not been good in the Roman Abramovich era, notwithstanding two Champions League semi-final triumphs in 2005 and 2007, though they have established the League Cup as their own competition, after taking so long to win it for the first time in 1981. This is a record 15th League Cup semi-final for Liverpool and they lost only three of the previous 14. The last top-flight team to have defeated them at this stage is Queen's Park Rangers back in 1986.
For Chelsea, there is a drive to begin winning domestic trophies again. They have won only one – the 2012 FA Cup – since doing the Double in 2010. The European battles from the days when Rafael Benitez managed Liverpool still define the fixture, John Terry indicated yesterday. "You kind of forget form and where they are, it goes out of the window, it's Chelsea v Liverpool. I just hope we're strong enough," Terry said.
In Rodgers' discussion of the game yesterday was a clear marker that his side, rather than tonight's opponents, are the ones who invest in youth. "They [have] brought in some world-class players," said Rodgers, the one-time Chelsea youth-team coach. "They've been there or thereabouts for 10 years with experienced players who have been around the block. Not too many young players. Add to that [Cesc] Fabregas and [Diego] Costa at the top end of the field. It's clear to see the difference those players have made."
A performance from Markovic would certainly constitute a sweet vindication for the new Liverpool way in the transfer market. "I will play [it] like every other match," he said, flatly responding to the suggestion that Chelsea's manager did not think him good enough: "That's Mourinho's opinion." He concluded, like footballers always do, that he doesn't "have to prove or show anything to him". But that is not how he will feel deep down. He and Liverpool are looking for vindication, as well as a place at Wembley.
Reuse content