Phil Neville hasn't had a great time of it of late. From his TV commentary debut at the World Cup last year, to being completely overshadowed by his older brother Gary, the former Manchester United defender's shift to calling the shots has been far from seamless.
Unfortunately for the 38-year-old, the reaction to his commentary during Liverpool's 2-1 FA Cup victory made pretty grim reading.
The match had everything a cup-tie needed – a defender playing in attack for Bolton, the home fans getting behind their side and celebrating an early goal to boot, and the 'giants' of the clash battling back to move into the fifth round.
Yet at times, Neville could hardly be heard, and the viewing public took to Twitter to vent their fury.
Delighted to not have to endure extra time... Just so I don't have to endure any more of Phil Neville...

; Chris Bolton (@ChrisBolton76) February 4, 2015
Phil Neville commentates as though he's telling you a great secret.

; Andy Lee (@AndyLeeBoxing) February 4, 2015
Can't bear Phil Neville's sinister whisper any more. It's made me nervous. "What? What is it? Why's he whispering? WHAT'S OUTSIDE THE DOOR?"

; The Media Blog (@TheMediaTweets) February 4, 2015
Is Phil Neville in pain? #BOLvLIV

; Matthew Roberts (@matt77roberts) February 4, 2015
Loving Phil Neville's commentary tonight. His anecdotes are fantastic. I could listen to him talk all day long.

; Boring James Milner (@BoringMilner) February 4, 2015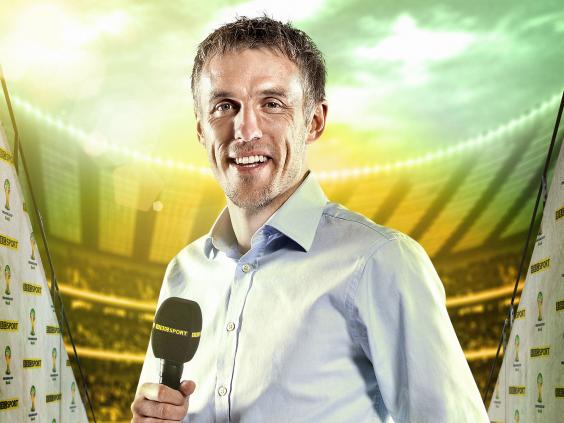 The final nail in the coffin came when he received full support from Boring James Milner. No, that's not a slant on the Manchester City midfielder, but rather the parody account that pokes fun at the most normal of things that people like to believe would come out of his mouth.
Reuse content