Blackpool supporters have called for club chairman Karl Oyston to resign after he allegedly called one "a retard" during an angry text message exchange.
The unpopular Seasiders' boss is alleged to have made numerous remarks to different supports, which include calling one "a retard" and another "a p****".
Text messages reported to have been seen by the Daily Mail, allegedly show Oyston calling Blackpool fan Steve Smith an "intellectual cripple" during a back-and-forth exchange.
"Stop texting f******, you shouldn't have ever started as you are one tiresome f***** that should spot trains not watch football. Get a life and consider yourself banned from the stadium.
"You are banned because I think you are a p****.
"Impossible to have a meaningful conversation with such a f******* as you."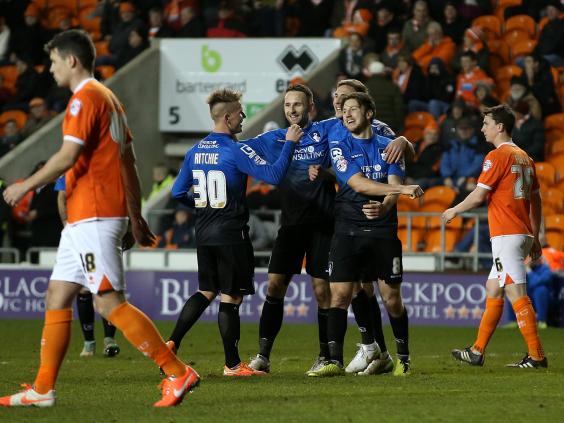 Blackpool, bottom of the Championship after suffering a 6-1 home defeat to Bournemouth on Saturday, did not respond to attempts to contact them.
The Football Association is aware of the row and could yet take action against Oyston, a member of the Football League Board.
The Blackpool Supporters' Trust released a statement condemning the chairman for his alleged comments.
"Regardless of the context of the conversation, these are shocking sentiments to read from the chairman of a football club addressing a supporter.
"The language is wholly inappropriate from someone in a position of responsibility towards his customers and the community that Blackpool FC serves."
Reuse content