The Conference Premier is no longer the poor relation of the Football League – and cannot continue to be treated as the distant cousin that is simply tolerated rather than embraced.
Over 47,000 fans were in attendance for Sunday's Conference playoff final – a record crowd for the top flight of non-league football – which saw Bristol Rovers beat Grimsby Town to become the first team since Carlisle United a decade ago to return to the Football League at the first time of asking.
This bumper turnout meant that the number of those inside Wembley Stadium on that day eclipsed four of the last five League Two playoff attendances, and also the last two playoff finals in League One.
Interest and exposure for non-league football is undoubtedly at an all-time high, a fact likely to be only further enforced by recent news coming from BT Sport headquarters. The broadcaster is set to extend their live coverage of matches, and will also host a weekly highlights show – ensuring that the coverage the division is afforded edges closer to what is received by much of the Football League.
In an attempt to rebrand the division and capitalise on the increased interest, the division is being renamed to the National League.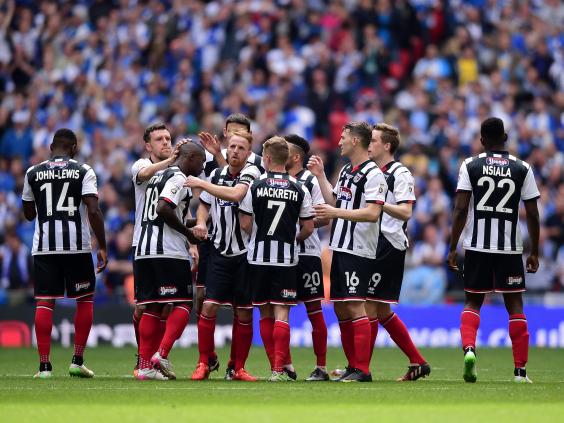 All well and good, but many fans of non-league football maintain one gripe – the fact that only two clubs are promoted from the Conference Premier into League Two. What we now have on our hands is a competitive, challenging division where clubs are desperate to be sufficiently rewarded for their toiling. The division needs to be afforded the respect it deserves, and has worked hard to achieve.
In order for this to change – and the division to be granted three promotion places – a majority of League Two clubs would be required to agree to any proposals. Whilst there would be stiff opposition to any rule-change – the analogy of turkeys not voting for Christmas springs to mind – clubs need to start looking at the long-term benefits, instead of purely being interested in instant self-preservation or potentially signing their own death warrants.
It is important to note that this is not a revolutionary proposal. For a number of years now, the Conference have pushed for a fairer three up, three down system but nothing has ever been agreed with the Football League. Understandable on the face of it, but in the interest of fairness and increased competition there has never been a better time to see a rule change happen.
Of course, no club in League Two starts the season planning to suffer relegation, but the nature of the beast means that two clubs will currently drop out of the League. Bristol Rovers' instant bounce-back was the anomaly rather than the norm, with clubs finding it much harder to make an instant comeback than they would first expect.
The pre-season bravado of many Bristol Rovers supporters is a prime example. Many expected their stay in the Conference Premier to be only for one season – and, whilst it ended up being so, you would struggle to find a Gas fan who does not have a new-found respect for the division that they played in this season.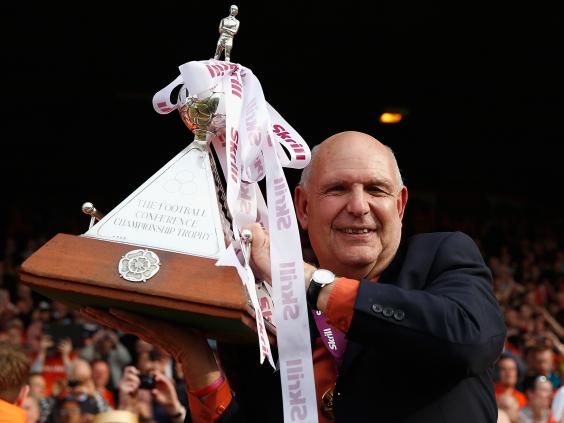 Unlike Rovers, Luton Town spent a tough five seasons in the Conference Premier after their relegation from League Two in the 2008/09 season, before finally making their return. A cursory glance at their average home attendance during their final season in non-league football – close to 7,500, more than all but one club in League Two at the time – would lead many to the assumption that John Still's side were 'too big' to be outside of the Football League. That certainly wasn't the case, and they won't be the last big fish to drop. Luton finished as runners-up in their first season in the Conference Premier – if only a rule change had been implemented back then.
Next season, 11 of the 24 teams competing in the Conference Premier will be ex-Football League sides. One notable participant will be Grimsby Town – the unlucky losers in Sunday's penalty shoot-out – who, a little over a decade ago, were playing First Division football alongside Crystal Palace, Leicester City and Stoke City.
How the mighty fall, but they can come back – with a little help from the powers that be. Paul Hurst's Mariners will go again next season, albeit aiming for just the one position which will guarantee them promotion.
Let us not forget that some incredibly talented footballers were plucked from the non-league circuit. Stuart Pearce and Vinnie Jones both arrived in the professional game from Wealdstone, Kerry Dixon was taken from Dunstable Town by Reading and – more recently – Charlie Austin started his career at Poole Town, and has scored an impressive 17 Premier League goals for Queens Park Rangers this season.
Austin was joined by fellow former non-leaguer Jamie Vardy in being named in Roy Hodgson's England squad for the forthcoming matches against Ireland and Slovenia.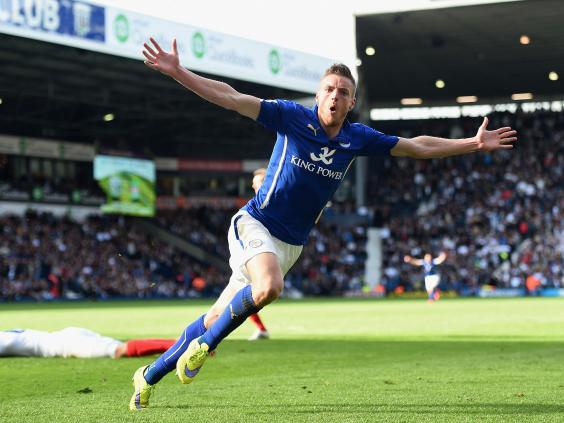 However, owing to the ever-increasing interest in foreign talents over British prospects, Austin is a rare breed in that he may be one of the last players to make a near-seamless transition from non-league to Premier League. The point is though, there are still players outside of the Football League who could comfortably compete at the top two or three levels of the English pyramid and football has a responsibility to be doing everything it can to help them realise their own ambitions.
The outdated notion that non-league football is a hive of overweight, long-ball merchants needs to be left in the past. Around half of the sides in the Conference Premier are full-time, with a number of clubs now financially able to offer very lucrative deals to players who are willing to drop down into the mires.
Last season, Oxford United's record goalscorer James Constable made the switch from the Kassam Stadium to Conference new-boys Eastleigh – who you are forgiven for perhaps not having heard of previously – and estimates put his weekly wages significantly into the four figure bracket. Ebbsfleet United of the Conference South – labelled the 'mini-Monaco' of non-league football – were taken over by Kuwaiti businessman Dr Abdulla Al Humaidi two years ago, who promptly handed their then manager Steve Brown with a transfer kitty of £100,000 and a weekly wage budget of £8,000 to work with.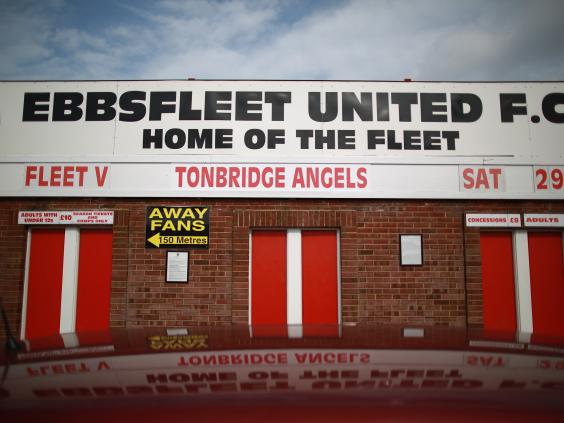 They were figures previously unheard of at that level of football, but show the near-desperation that many clubs now have to join the elusive ranks of 'The 92' and work their way up the football pyramid.
It could not be argued that having an additional promotion place to League Two would dilute the quality of the division – far from it. In this season's FA Cup alone, a non-league side beat Football League opposition on nine separate occasions. This included Dover Athletic, who defeated both Morecambe and Cheltenham Town on their way to a Third Round sell-out against Premier League side Crystal Palace.
The Kent side, who are part-time, made their return to Conference Premier football this season after over a decade fighting to get back in – and their remarkable return was sealed with a credible 8th place finish and plans are now being formulated to improve on that next season.
No club has suffered an immediate relegation back to the non-league since automatic promotion was introduced between the two divisions back in 1987.
Believe it or not, things actually used to be a lot tougher for our non-league sides – as recently as the 2001/02 season, there was only one promotion spot up for grabs. Statistics are very hard to argue with, and one thing they show is that in the twelve seasons in which two sides have been promoted, those twenty-four sides have fared very well at the next level – averaging 12th place in their first season in the Football League.
And there are a number of real success stories here. Doncaster Rovers, Carlisle United, Exeter City, Stevenage and Crawley Town all passed through League Two at their first attempt, with the former two winning subsequently winning the league title and the latter pair going up once again through the playoffs.
For clubs to adapt to life in the Football League so comfortably shows that it is absolutely undeniable that there is any wild difference between the top ten in the Conference Premier and the bottom ten of League Two. Therefore, the idea of handing an extra promotion place to the Conference is a serious one – and can only increase the level of competition seen in both affected divisions.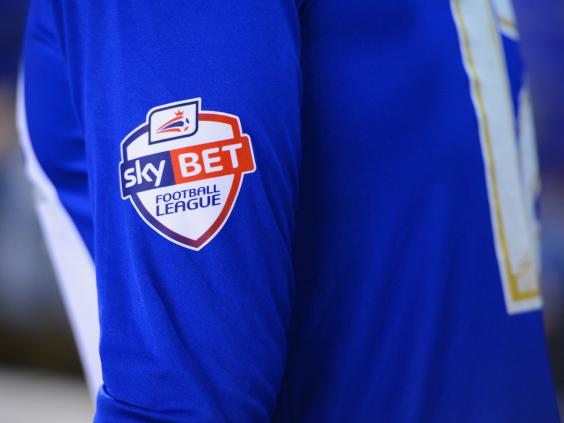 Cambridge United manager Richard Money – whose side spent nine divisions battling to get into the Football League – has previously spoken about the current format, calling it "nonsense" and "outdated". He is not alone in his views, and speaks for the overwhelming majority of non-league chairmen and managers.
It is only the insular attitude displayed by Football League members that is preventing the system from being overhauled to provide a more level playing field for all.
Reuse content