Former Chelsea forward Jimmy Floyd Hasselbaink and Leeds owner Massimo Cellino are among the latest high-profile names to be linked with corruption in football allegations, while Barnsley have suspended assistant manager Tommy Wright after he was allegedly filmed receiving a bung.
In Wednesday night's accusations in The Telegraph, Hasselbaink is filmed allegedly negotiating a £55,000 fee to work for an agency which wanted to sell players to his club, Queens Park Rangers.
The Dutchman flew out to Singapore for one of two meetings with the undercover reporters to negotiate acting as an ambassador for the fabricated Far Eastern firm.
Barnsley's assistant boss Wright was suspended by his club when they were made aware of the allegations.
Wright was filmed during three secret meetings with undercover reporters where he is allegedly shown accepting a payment of £5,000 to encourage Barnsley to sign players part-owned by the Far East firm.
Wright has been immediately suspended by Barnsley "pending an internal investigation into these allegations", after undercover video footage appeared to capture the moment he was handed an illegal payment of £5,000.
"I can just recommend players to you that I've gone and seen, and you will have to do your spicy dealing, whatever you do," Wright says in the video, adding "you know where I live" when the subject of payment is brought up.
England manager contenders
England manager contenders
1/6 Gareth Southgate - 6/4

Highly thought of by the decision-makers at the Football Association, the former Middlesbrough boss was brought into the fold to coach the Under-21s with an eye on future progression. Faltered at last year's Under-21 European Championship but led the team to victory at the Toulon tournament in the summer. Had no interest in succeeding Hodgson but takes charge for England's next four matches against Malta, Slovenia, Scotland and Spain while the FA looks for a permanent appointment.

Getty

2/6 Steve Bruce - 2/1

The former Manchester United defender was interviewed in the summer about the vacant England manager's job. Just days after speaking to the FA, Bruce decided to call time on his spell at Hull, where he had become the most successful manager in the club's history. He remains out of work.

Getty

3/6 Eddie Howe - 8/1

A smart, erudite and tactically-savvy coach who, at 38, looks to have a bright future at the top of the game. The manager has flourished at Bournemouth and only last week described coaching England as the "ultimate" job. "I would never say no," Howe said.

Getty

4/6 Alan Pardew - 8/1

Seemed to be a new man after swapping Newcastle for Crystal Palace and some fine early-season results saw him seriously linked with the England job for the first time in his career. Reached the FA Cup final but league results tailed off badly. A slow start to this campaign has been followed by three successive Premier League victories.

Getty

5/6 Jurgen Klinsmann - 10/1

The former Tottenham striker has managerial experience at international level, having been in charge of the United States for almost five years and Germany before that. America fell to a semi-final Copa America exit in the summer while Klinsmann guided Germany to the last-four stage at the 2006 World Cup.

Getty

6/6 Gary Neville - 25/1

Seemed a heavy favourite to progress from his role as Hodgson's assistant until his ill-advised stint with Valencia saw his stock plummet. It may yet be decided that was a case of the wrong job but the right man. Out of coaching since exiting with Hodgson during the summer, the videos of Allardyce appear to show him saying Neville was the "wrong influence" on his predecessor.

Getty
In one of a number of meetings recorded by the undercover reporters, Wright says "cheers, just put it there" when he is handed an envelope that, according to The Telegraph, contained a £5,000 bung. The Telegraph also make it clear that Barnsley were unaware of the meetings and negotiations with Wright.
A spokesman for Wright issued a short statement on Wednesday night. It read: "Any suggested acts contrary to criminal law or those of the FA and Fifa are categorically denied."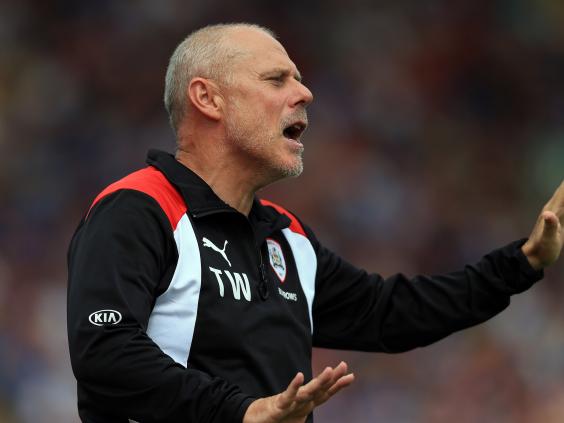 QPR confirmed on Wednesday night that Hasselbaink had not been suspended, but that "there will be a thorough internal investigation regarding this matter".
The club statement added: "However, we have every confidence in our manager and the robust systems and processes the club has in place."
I do not see anything unusual in being offered to be paid to make a speech. I did not make any promises in return.
Hasselbaink, 44, released a statement to deny "any accusations of wrongdoing on my part" in response to the allegations.
"I was approached by Mr McGarvey and Ms Newell of The Telegraph purporting to be players' agents. They offered me a fee to make a speech in Singapore," the Dutchman's statement added.
"I do not see anything unusual in being offered to be paid to make a speech.
"I did not make any promises in return. I did not ask QPR to purchase any of the players who were said to be managed by Mr McGarvey and Ms Newell and did not and would not recommend the purchase of a player for my personal gain."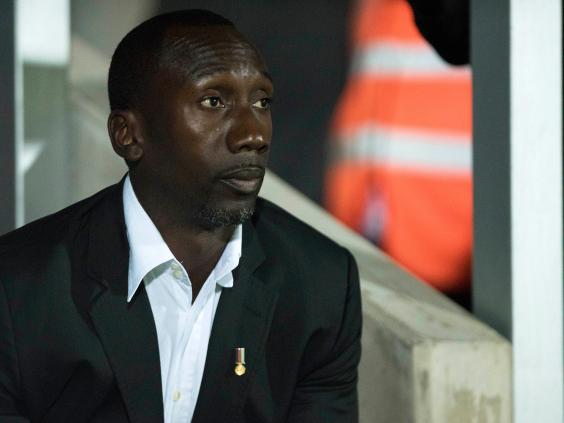 Hasselbaink is already under pressure at Loftus Road after a run of six matches without a victory, which included defeats by Huddersfield Town, Sunderland and a 6-0 loss to Newcastle.
Leeds owner Cellino was reportedly filmed offering to sell shares in Leeds United to the fake firm in order to help the undercover reporters get around third party ownership rules.
The Italian allegedly suggested the firm should become shareholders in Leeds and in return he would ensure they would receive a percentage of his players' sell-on fees.
The controversial Leeds owner was also filmed as part of the allegations in which he appeared to offer the undercover reports, who were purporting to be Far East investors looking to put money into his club, a way of getting around FA and Fifa third-party ownership rules. Cellino appears in the video with disgraced Italian football agent Pino Pagliara, who has already been at the centre of The Telegraph's allegations and is banned from all football-related activity for his part in the Genoa-Vinzeno bribery scandal in 2005.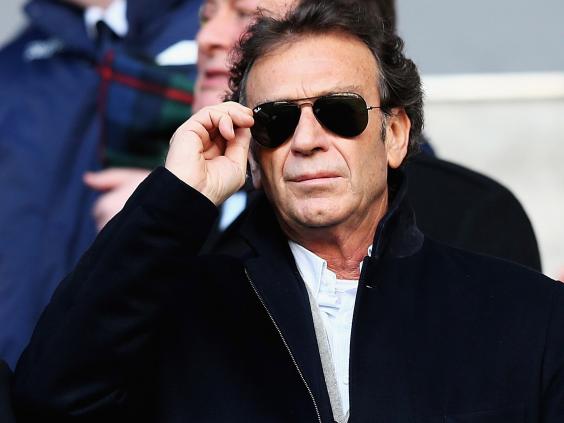 Cellino appears to offer shares in the Championship club in order to fund the purchase of players, and he proposes a 20% portion of the Yorkshire side be bought in return for the same percentage of future player sell-on fees.
Cellino is captured in the video saying: "I tell you, I spend eight million this year... on new players.
"You want to finance that? You want to come 20% in that? You got 20% of the player - it's the only way.
"As a shareholder you can finance the club, asking everything you want - percentage - you are allowed to do it in England."
This is plainly not a suggestion as to how to circumvent the rules, but rather, an accurate albeit concise explanation of how to operate within the confines of the rules and effectively become 'the club'.
Leeds have also released a statement and claim the footage and allegations are a "non-story", and they claim that Cellino has "made a perfectly proper suggestion which is entirely consistent with the FA's regulations".
"If a company commits money to a club by way of investment, taking on the potential for profit but also the risk for loss, then that is a normal, everyday corporate process," the statement continued.
"This is plainly not a suggestion as to how to circumvent the rules, but rather, an accurate albeit concise explanation of how to operate within the confines of the rules and effectively become 'the club'."
These reports come as the latest wave of allegations which have already led to England manager Sam Allardyce losing his job and eight current or former Premier League bosses being accused of receiving bungs.
Reuse content