The female Preston fan who appeared to snatch Jermaine Beckford's shirt off an eight-year-old boy during the League One play-off final has insisted "the truth will come out" after being criticised on social media.
The woman has been named as 31-year-old Vickie Timbrell from Manchester, and she was caught on video appearing to grab the shirt off the young boy, who is understood to be a pupil at South Failsworth Primary School in Manchester named Ted Dockray, after Beckford threw his shirt in to the jubilant fans during their 4-0 win over Swindon at Wembley Stadium – in which he scored a brilliant hat-trick.
The momento would have been one to cherish for any young Preston fan, but Timbrell tustles with the boy before ripping in from his grasp and walking back to her seat with a smile on her face.
Watch the video of the incident below:
Thousands of Twitter users condemned the incident and called for Timbrell to be named and shamed. One of those to vent their disgust was British Olympic gold medalist Greg Rutherford, who also announced that he will send the young boy a signed vest in an act of good gesture.
I know it's not the same.. But if anyone knows this boy I'd like to send him a signed vest @IndyFootball @MailOnline https://t.co/al9Joov3ZK

; Greg Rutherford (@GregJRutherford) May 26, 2015
But Timbrell has spoken out against the fierce backlash, and has claimed that she knows the boy's family and will attempt to clear the air with them.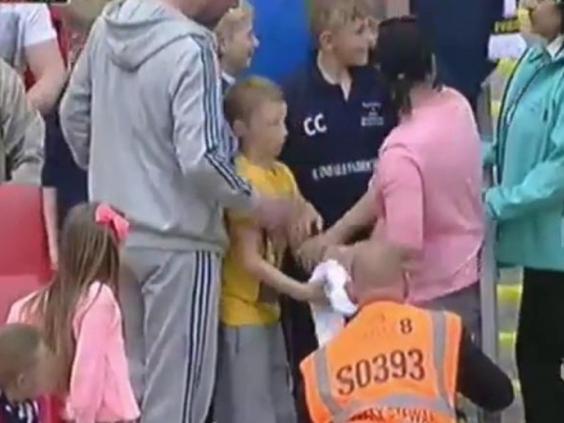 Speaking to the Manchester Evening News, Timbrell said: "People have made me out to be an absolute idiot. I will be speaking to the family, I actually know them, they're friends."
She also told The Mirror: "My side of the story will soon come out."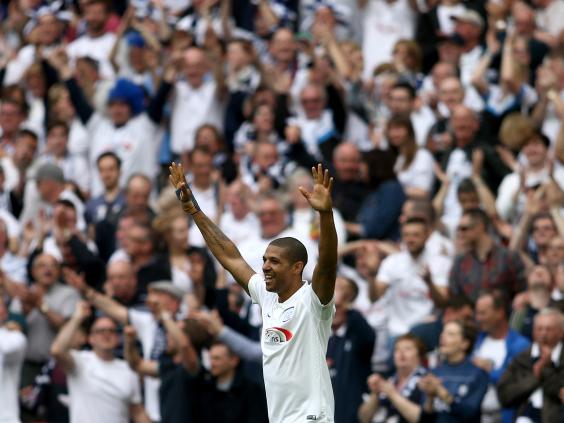 However, it appears Dockray's family believe the shirt was stolen after Ted's aunt Helen told the Lancashire Evening Post: "Ted was clearly the last one to have his hands on that shirt.
"He would have worn it even if it was all sweaty and smelly. It is the happiness it would have brought the child that matters.
"Ted was in bits and went running to my dad."
Lancashire Police have already confirmed that its Football Intelligence Unit will be examining the case, but also stressed that no crime had been reported regarding the incident.
Reuse content