Roy Carroll will have played two matches in less than 24 hours when the final whistle blows at the Ricoh Arena this afternoon.
The former Manchester United goalkeeper, 37, started for Northern Ireland in their 2-0 defeat against Romania on Friday night, flew home and then started for Notts County against Coventry City in League One on Saturday afternoon.
The game in Romania kicked-off at 7.45pm and the game in Coventry at 3pm. Carroll was busy, saving six shots as Michael O'Neill's three-match winning run ended.
The goalkeeper was even named official man of the match by Northern Irish fans.
Granted, goalkeepers don't have to run around that much, but Carroll will have had to travel almost 1,700 miles to make the match in the midlands.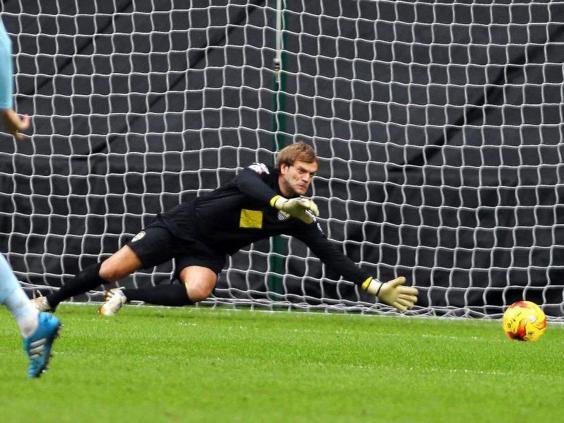 In fact, the distance between Bucharest and Coventry is 1,692 miles, while a flight from the Romanian capital to Birmingham (Carroll's likely destination) takes four hours forty minutes.
Reports claim that the goalkeeper caught a 5am plane to return in time for the game, though these are so far unverified.
Romania dominated the match on Friday night with full-back Paul Papp scoring both goals in the Group F win.
Carroll enjoyed a better result at the Ricoh Arena, with Notts County picking up a 1-0 win thanks to Garry Thompson's 72nd minute strike.
"For me, playing for Notts County back in the English league is fantastic," Carroll told the Magpies Player after the game.
"In the summer nobody was interested in me and Shaun Derry gave me a chance to come back to England and it's a great pleasure for me to come back here and play for Notts County.
"I think I had about two or three hours sleep but for me it's always the next day, two days after the game, and I think I'm going to feel it for the next two days so I'll probably sleep for the next two days!"