Facing the press in the pavilion at Sheffield United's windswept Shirecliffe training ground on Friday, in what turned out to be his final act as the club's manager, David Weir was asked about the similarities between the Steel City and two other places he knew well as an Everton and Rangers player, Liverpool and Glasgow. "It's two football clubs in one city, both desperate to do well," he replied and sadly for Weir, his dismissal in a phonecall soon after underlined just how desperate they are in Sheffield right now.
This has been a dismal start to the season for both Sheffield clubs, who have earned just one win between them in 20 league fixtures – the Blades' 2-1 victory over Notts County in Weir's first game. Winless Wednesday occupy 22nd place in the Championship with United in the same position in the third tier ahead of today's televised fixture at Coventry City, where Chris Morgan, the club's Under-21 coach, will be in caretaker charge.
These two teams were founder members of the Premier League in 1992 and remain well supported – only Brighton bettered Wednesday's 24,674 average in the Championship last term while United are League One's biggest draw – and their plight saddens Jan Aage Fjortoft, the former Norway and United striker now a prominent TV pundit in Germany, who retains fond memories of playing at Bramall Lane in the 90s. "It is a historic football city and sometimes underestimated," he said. "They love their football there. It was all about working hard – but then again with a bit of glamour with Sean Bean at the stadium."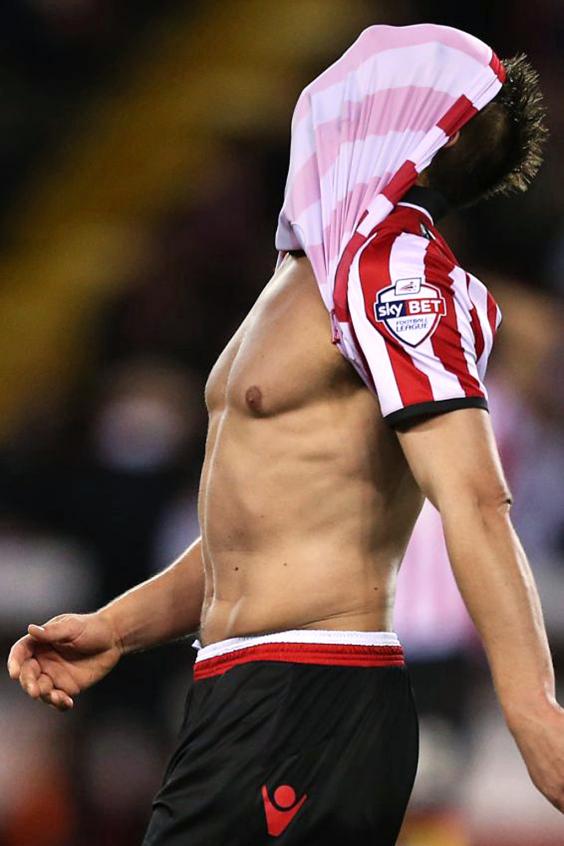 Mr Bean might be a more fitting motif for United, a club who, with Weir's dismissal, have now gone through six managers since Neil Warnock's departure after their last-day 2007 relegation from the Premier League, including Danny Wilson, sacked in April just before a second successive play-off failure. They may have suffered nine defeats in 13 games in all competitions yet there must be some sympathy for Weir, a rookie manager brought in with a long-term plan to change the playing ethos of a club known for an 'up and at em' approach. "That was the remit when we got the job," he reflected on Friday, yet the goalposts shifted – and the words 'long term' vanished – when owner Kevin McCabe sold a 50 per cent stake in the club to a Saudi prince, Abdullah bin Mosaad bin Abdulaziz Al Saud.
An intelligent man who will have learned from the experience, Weir saw the writing on the wall during a meeting with the club's directors on Thursday yet he cut a dignified figure before the press the next day – even when asked if he felt a noose around the neck. Whoever succeeds him – and Nigel Clough, out of work after his sacking by Derby, is the bookmakers' favourite followed by Leyton Orient manager Russell Slade – the hope for Matthew Bell, editor of the Flashing Blade fanzine and a Sheffield Star columnist, is that the new man will be given time. "Chopping and changing managers every year has got us down from the Premier League to the bottom of the third division in six years," he says. And the fact Wednesday are not much better is no consolation. "People are ringing up the local phone-in now arguing about which team is worse," he adds.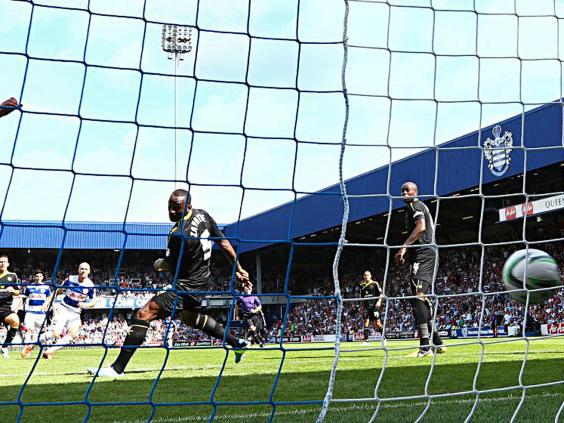 In Wednesday's case, they have won just one of their last 15 league games, last season's run-in included. Manager Dave Jones, who saw striker Gary Madine jailed for 18 months for assault last week, has a squad reliant on loan players and there is a sense of a club in limbo. Owner Milan Mandaric, who has cleared the club's debt and rebuilt both their scouting network and academy, an area where neighbours United excel, is open to a sale amid interest from a consortium from Hong Kong and mainland China.
The gloom over the country's fifth biggest city is a far cry from the day in 1993 when the Steel City derby was transplanted to Wembley for an FA Cup semi-final won 2-1 by Wednesday and this newspaper asked: "Was there anyone left in Sheffield?"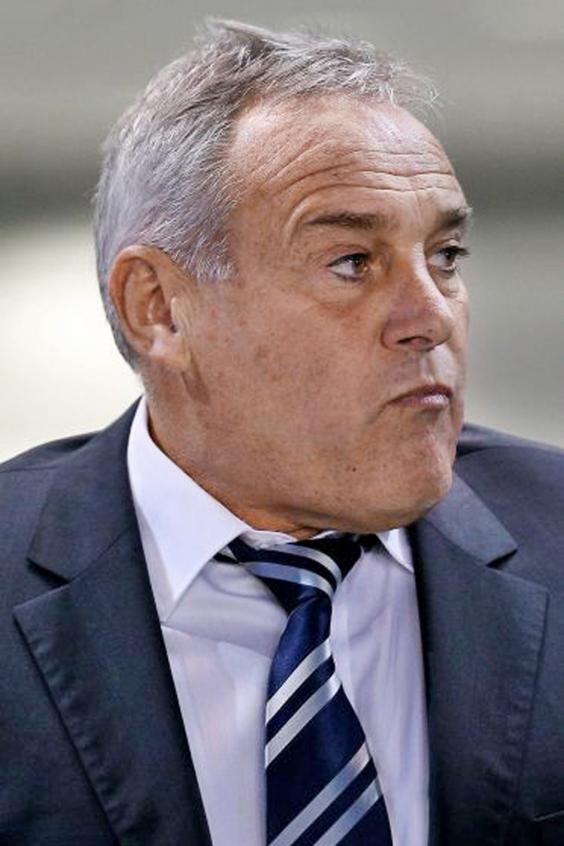 "It was a great day for the city," remembers Mark Bright, who scored the winning goal for a Wednesday team "full of international players", notably Footballer of the Year Chris Waddle, who struck the first with a free-kick. Wednesday ended up beaten by Arsenal in both domestic cup finals yet their decline, Bright says, set in with the sacking of Trevor Francis in 1995 for 'only' finishing 13th. In came David Pleat and a squad encumbered by costly, underperforming signings like Dutchman Wim Jonk were eventually relegated in 2000. They have twice dropped into League One since. "You can forget the early 90s, it's a totally different era," adds Bright. "They need to consolidate in the Championship for a little bit. They've always had great support but the fan base alone doesn't guarantee you success."
With the gloom showing no sign of lifting, the Wednesday-supporting former England cricket captain Michael Vaughan took to Twitter last month to suggest a merger, arguing: "1 Sheffield Club could be huge. Redevelop Don Valley into a new 50 thousand stadium." The ensuing abuse told him what Sheffield fans think. "It would be a non-starter," says Bright. "They have their own identity and their own history." It is just the present that is the problem. Desperate indeed.