Sports fans and parents of football-mad children should not be "taken advantage of" when buying replica England shirts ahead of this year's World Cup, Prime Minister David Cameron has said.
Mr Cameron was making his first public intervention in a row over whether £90 is a fair amount to charge for copies of the Nike shirts which will be worn by the England team in Brazil this summer, after sports minister Helen Grant said the price was "not right".
Nike said the £90 shirt represented less than one per cent of the stock on sale, while cheaper "stadium" England shirts are £60. Shirts for children aged between eight and 15 cost £42 with mini-kits at £40.
Asked about the shirts on BBC1's Breakfast, Mr Cameron said: "It's very expensive. I've got an eight-year-old boy, he's a massive football fan.
"Parents are under enormous pressure to buy the latest kit and we shouldn't be taken advantage of."
World Cup 2014: What shirt each team will be wearing
World Cup 2014: What shirt each team will be wearing
1/32 Brazil

2/32 Croatia

3/32 Mexico

4/32 Cameroon

5/32 Spain

6/32 Netherlands

7/32 Chile

8/32 Australia

9/32 Colombia

10/32 Greece

11/32 Ivory Coast

12/32 Japan

13/32 Uruguay

14/32 Costa Rica

15/32 England

16/32 Italy

17/32 Switzerland

18/32 Ecuador

19/32 France

20/32 Honduras

21/32 Argentina

22/32 Bosnia Hercegovina

23/32 Iran

24/32 Nigeria

25/32 Germany

26/32 Portugal

27/32 Ghana

28/32 USA

29/32 Belgium

30/32 Algeria

31/32 Russia

32/32 South Korea
Mr Cameron's official spokesman told reporters on Wednesday that the PM agreed with Ms Grant when she took to Twitter to say: "On £90 England £football shirts for fans, it's not right. Loyal supporters are the bedrock of our national game - pricing needs a rethink."
The previous Nike kit has only been available since last May - for seven England matches - after the manufacturer took over from Umbro.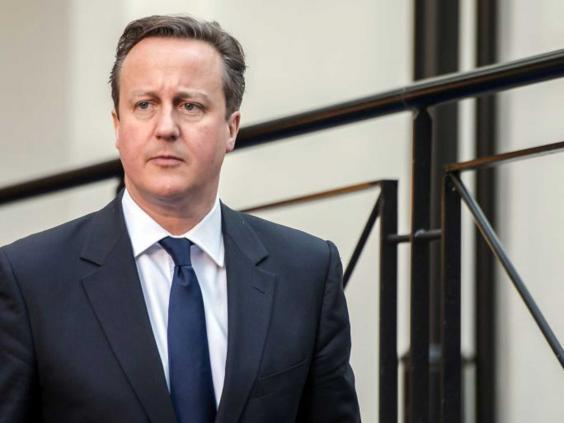 Shadow sports minister Clive Efford said the price of the shirts was "disappointing" while QPR midfielder Joey Barton called it "appalling".
The Football Association said it avoids any involvement with kit manufacturers about pricing. Nike sells other national team kits, such as Portugal's, for the same prices.
"The FA is a not-for-profit organisation that puts £100million back into the game every year. It is through relationships with partners such as Nike that we are able to maintain that level of investment in football," an FA statement read.
A Nike spokesman said: "Nike would like to reiterate that the new England replica shirt is available to fans at £60 RRP. There is also a limited number of shirts at £90 RRP which represents less than one per cent of the stock available."
PA
Reuse content