"England are playing Germany, how shall we preview this?"
"What about a piece on the 5-1 win in Munich?"
This will not have been the only news outlet in England to have had that conversation, but there will not have been any in Germany, and not because they were the beaten team that remarkable night in 2001. Even at the time, partly for reasons unrelated to football, the German team put the result to bed and focused on the bigger picture. They now see it as a blessing in disguise, while the English obsession with that 90 magical minutes is regarded as symptomatic of a misguided approach to international football.
That is the view of a man who should know. Dietmar Hamann played for Germany that night, one of 59 international caps the midfielder won. At the time he was also playing for Liverpool, the main staging post on a 13-year career here spanning five clubs. When his playing days were over, he stayed and, after 18 years, is so naturalised he regards England as home and can discuss the finer points of cricket as well as any native.
In his book, The Didi Man, Hamann writes of a 10th anniversary commemorative spread in one newspaper, "Commemorate what? England won a World Cup qualifying game, that's all." When we meet this week he elaborates. "It was a qualifier. Even then England still needed a last-minute free-kick from David Beckham [against Greece], and for us to only draw with Finland, to qualify. 
"In the match Sebastian Deisler missed a very good chance to make it 2-1 for us before [Steven] Gerrard scored. Then Michael Owen was faster than light, you could not catch him, and you had players who could play a ball on the counter-attack. Was 5-1 fair? We couldn't have any complaints."
The result, however, quickly faded in significance for Germany. The father of Rudi Völler, their coach, suffered a heart attack during the game. Völler Snr survived until earlier this year but at the time his life seemed in the balance. "People didn't forget we had lost an important game," says Hamann, "but it took the impact away and put it in perspective." 
Ultimately Germany were faced with a play-off against Ukraine while England qualified automatically. "With hindsight," says Hamann, "it did us a favour as we then had two high-pressure games. We went there, and we were 1-0 down and they hit the post. They had a good team with players like Andrei Shevchenko and Sergei Rebrov. There was a genuine chance we would be the first German team not to qualify for the World Cup. We ended up drawing 1-1, took them back to Dortmund, and tore them apart 4-1."
Germany went on to reach the final in Japan, losing 2-0 to a Brazil team that had disposed of England at the quarter-final stage. "The experience in Ukraine brought us very close together," says Hamann. "Sometimes you just have to get through and doing so gives you belief. Look at England this week against Afghanistan [in cricket's T20 World Cup]. They looked like they would score less than 100, made 140, and won. Like India after squeezing past Bangladesh, they will now be thinking they can go on and win the tournament."
Switching sports he adds: "I found it interesting what Eddie Jones [England's rugby union coach] had to say at the start of the Six Nations. He was asked, 'are you happy with the team?' He said, 'yeah, I'm happy, but you never find out how people react under pressure until they are in that situation and I don't know yet.' Some teams don't have that edge, that togetherness, others, the tougher the situation, they come together and pull through. That is what happened to us in Ukraine."
Hamann believes England, however, have suffered from a "Me" culture. Paul Gascoigne, he said, would have been shunned in Germany, not celebrated, for his self-centred reaction in the 1990 World Cup to the knowledge he would be suspended for the final. In contrast, four minutes after Michael Ballack suffered the same fate in the 2002 World Cup semi-final he scored the goal that sent Germany into the final.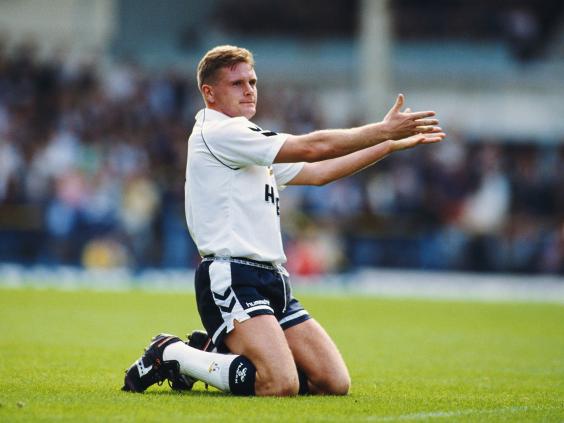 "The team always has to come first," says Hamann. "You can only win a tournament by unity, by sticking together, with everyone in the team knowing their roles and putting themselves behind the team. In England you always look for one player, a saviour. Two or three years ago Andros Townsend scored a goal [for England] and suddenly he was the man to win the World Cup even though he rarely scored for Tottenham.
"It doesn't happen like that. In big tournaments you are up against the best players in the world. There are one or two players who decide matches, a Messi or a Ronaldo, but Germany has not got a player like this and neither does England. If Rooney is out, then Rooney is out, he is not to England what Messi is to Argentina. He is a very important player but there are other players. The same with [Bastian] Schweinsteiger and Germany. If he is out then he's out. Someone else will step and hopefully take responsibility.
"The big problem with England is they pick the best players, not the best team. England have had some fantastic players: Ashley Cole, Ferdinand, Terry, Carrick, Lampard, Gerrard, Owen, Shearer, they always had goalscorers, but you need to build a team. You need a spine and foundation. Without balance you won't win anything. England always had fantastic Christmas decorations but never had a tree.
"It worries me when Roy [Hodgson] comes out and says he can see Dele Alli playing in the deeper role. He said this because for some reason he wants Jack Wilshere in the team even though he has been out for a year, and he has got to accommodate Kane and Rooney, so you start fiddling again.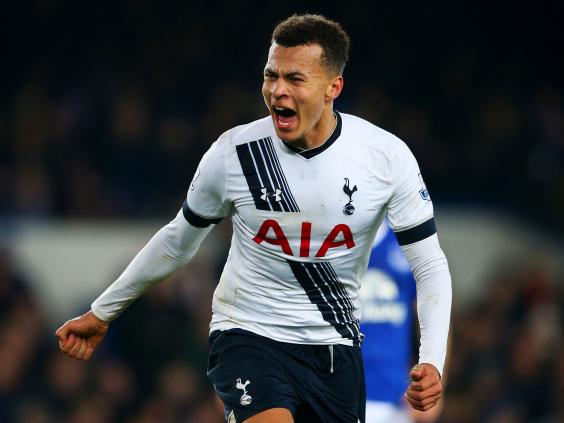 "They played Gerrard and Lampard together for 10 years. I very rarely saw a game when they both played well. They didn't complement each other – both want to score the goal, both want to play the final pass. They were both fantastic players with great careers for their clubs, but at their clubs they had someone with them – Alonso, Mascherano or myself at Liverpool, Makélélé or Mikel at Chelsea – to bring the best from them. 
"Time and again, three or four managers, they picked them both. The big disappointment was Fabio Capello. It is a lot easier to make these decisions if you are a foreigner, you don't know the people involved. But he picked them both.
"I would have picked Michael Carrick for the last 10 years. He'd be my first name on the team-sheet with the two centre-backs. Then you start putting the team together. You need a holding midfielder and someone who is a bit different. In Danny Drinkwater and Eric Dier they have two players who can play there against Germany. They may not be the best players in the world but they give the others a chance to express themselves. A Ross Barkley or Dele Alli know if they lose the ball they still have four of five players behind the ball and will be fine. When you lose the ball you have to be in a position to defend, and when you defend you have to be in a position to attack if you win it back. With England in recent years it always looks as if they either defend, or they attack, they never do both at the same time because the balance of the team is never right."
Similarly Hamann does not believe Rooney and Kane can play in the same team. "Neither is the quickest and pace is a big thing in football. England is always struggling to control games and keep the ball. If you don't do that in tournaments you have a problem. You can play purely on the counter-attack, which they do at times, but then you need pace and that will bring Jamie Vardy or Daniel Sturridge into the mix."
As might be deduced from Hamann's passionate critique of England's failures he has been here so long he would like to see England prosper – albeit not at Germany's expense. He does believe there is hope. "You have some very exciting youngsters coming through, you need to let them play and have the right formation. The culture is changing and I think the Press play a part – it is prepared to give the players more time." 
Hamann noted that winning the World Cup with England would have more impact, because of its rarity, than doing so for Germany. "If I played for England I would see it as a great opportunity. You had all these great players but they did not quite make it. The players now should say to themselves, 'we may not be seen as such big names, but let's show we can be the better team'." 
Dietmar Hamann has asked for his fee for this interview to be donated to Alder Hey Hospital.