Long-serving Denmark manager Morten Olsen offered a scathing verdict on England's World Cup chances after they laboured to a 1-0 victory over his team at Wembley.
Olsen, who has been Denmark manager since 2000, made clear how unimpressed he was by England's ponderous performance in his post-match press conference. "I wish you good luck in the World Cup," Olsen said after the game. "You need it."
England manager Roy Hodgson tried to brush off the criticism, though, saying that it was no slight as every team would need luck. "To suggest that someone wishing you good luck should be regarded as negative surprises me," Hodgson responded. "Every team will need good luck. We didn't need it tonight, that's for sure."
Hodgson was pleased that England improved after a first-half performance when they struggled to break down a determined Denmark side. "The second half performance in particular, the young players and the energy we brought to the game," said Hodgson listing positives. "We thought in the first half we passed the ball neatly enough, but not with the tempo we were looking for. But we put that right."
"This was an important game tonight. It was important we put in a good performance. I wanted a level of energy, players running back when they lost the ball, making tackles from the wrong side, not being afraid to make mistakes knowing with their pace they can recover. That's what I did see, and we put the icing on the cake with the goal to win it."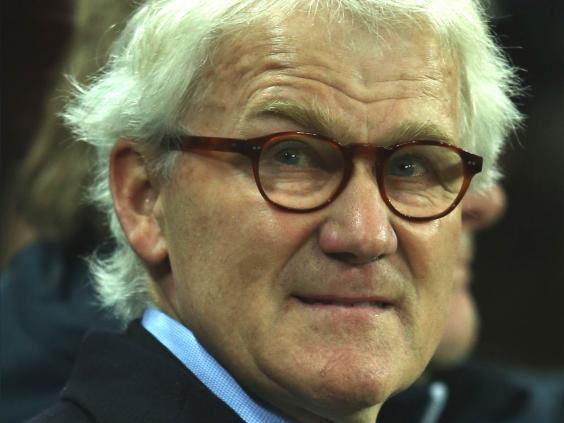 The main positive for England was the performance of Adam Lallana, a second-half substitute, whom Hodgson described as "very, very, good". Lallana was delighted with a performance which should strengthen his chances of making Hodgson's World Cup squad, after being involved in two previous defeats.
"As a footballer you want to win every game," Lallana said. "It's no shame in losing to Chile or Germany, they're two world class teams, as are Denmark. They're no mugs at all, and I thought it was an exceptional performance. We stayed patient, they didn't come at us really, so we had to break them down, and I thought it was a truly professional performance from the lads."
Reuse content