Bemused England players received a signed postcard from Sam Allardyce saying 'our journey has begun', two days after he left his role as manager.
The postmark on the card showed it was sent out by the Football Association on Tuesday, the same day Allardyce resigned from his role following allegations he advised undercover reporters on how to dodge third party ownership rules.
The card, emblazoned with the Three Lions badge, was headlined 'The journey has begun', with the message reading: "Well done! Our journey has begun with our first win together. Looking forward to seeing you soon."
Each card was personally signed by Allardyce and sent out to every member of the squad that beat Slovakia 1-0 in his first game in charge, with the aim of promoting a feel of togetherness ahead of the World Cup qualifiers against Malta and Slovenia.
However, by the time the cards had reached the players, Allardyce's 67 day tenure – the shortest of any permanent England manager – was over after he was caught on camera negotiating a £400,000 deal to represent a fictional firm and advising them how to get around FA rules.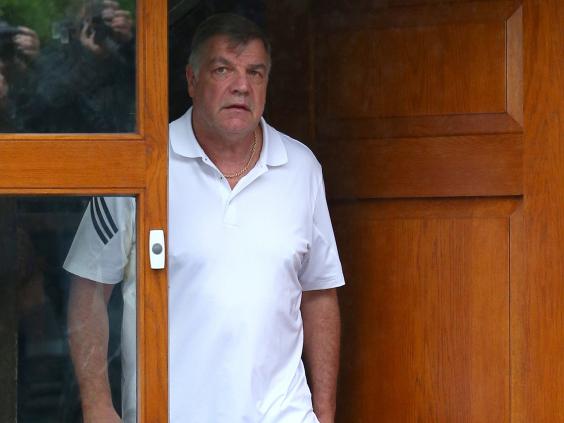 England players will meet up next week ahead of the Malta game at Wembley on October 8 and the Slovenia trip on October 11, with Allardyce set to name his squad on Sunday.
Under-21 manager and current caretaker boss Gareth Southgate will instead be naming his first squad on Sunday before taking charge of those qualifiers, as well as the games against Scotland and Spain in November.
Reuse content