Gareth Southgate said he wants to carry on as the England Under-21s manager after his team went out bottom of their European championships group, the third successive tournament in which an English side has failed to make it to the knockout stages.
England were broken by two goals in the space of one minute in the first half, from Andrea Belotti and Marco Benassi, before Benassi scored a second after the break. That two-goal salvo gave England a huge task and they only broke through in the final minute through Nathan Redmond.
Italy also failed to progress to the knockout stages after a late equaliser from Sweden against Portugal meant the Swedes finished second and will play Denmark in Prague on Saturday in the second semi-final. Germany will face Portugal in Olomouc in the earlier Saturday semi-final.
Southgate has a contract to take him through qualifying and the 2017 tournament. "I'm contracted to stay on, I'd like to stay on," he said. "In the end, it's not my decision. But I think what we've done over two years has progressed the profile of the team, the style in which we've played. I think we've had some massive success stories in terms of individuals that have come through the programme.
"Even in this tournament one or two players that have come through have emerged from it. So I think people will look at all of that when they're making that decision."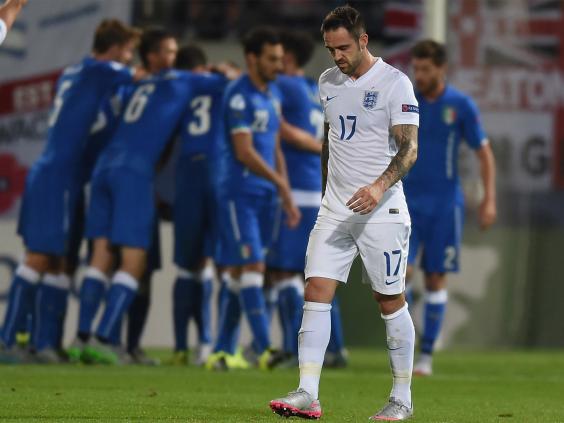 He added: "We can't put this group of young players in with everything else that has happened in England's football history. These are young players and there's some improvement that needs to happen in terms of their general defending as a group and as individuals. That's the age they're at.
"All teams in this competition have made defensive errors, sometimes they're punished, sometimes they're not. [Against Italy] we've been punished ruthlessly for them. But that's the stage they're at in their careers. I see senior players make similar mistakes but particularly with young players you have to accept that as a coach, sometimes that is going to happen."
Southgate conceded that his team, unbeaten in qualifying, would be judged on their failings against Italy where they failed to take chances and defended poorly for all three goals. He said: "Games are won and lost in both penalty boxes, simple. We let poor goals in and we weren't able to convert the chances that we made.
"We made more chances than any of the other games that we've played. So a cruel defeat for them but that is the nature of football – in any individual match and of course tournament, knockout quarter-final, because of the way we performed in both penalty boxes, we go out."
Reuse content