Roy Hodgson has insisted his England players must still prove to him that they can win Euro 2016, despite raising hopes of a glorious summer with back-to-back victories against Germany and France.
England face the Netherlands at Wembley Tuesday aiming to deliver another statement of intent in the build-up to the European Championships, which begin with the Group B opener against Russia in Marseille on June 11.
Hodgson will make wholesale changes to the starting XI which defeated the Germans in Berlin, with James Milner, Daniel Sturridge and goalkeeper Fraser Forster all certain to start against the Dutch.
But while optimism of a successful summer has grown on the back of the emergence of the likes of Dele Alli and Eric Dier, Hodgson is refusing to claim that the team is ready to the tournament.
"It's the impossible question," Hodgson said. "If I say 'yes', then it's 'Hodgson thinks we can win the Euros,' but  if I say it's a tough ask, then it's 'Hodgson has no confidence in the team.'
"They haven't done it yet in a tournament and we still don't really know if this young group, if they go to a tournament, how they would perform in tournament conditions against much more experienced teams like Germany, who are used to reaching finals, and France as the home nation.
"We just don't know, but I believe in the team, absolutely.
"I believe we are going to be ready and the players go into games believing they can win them, and they'll go into the tournament believing they can do well. But I don't know if we can win it."
The fixture against the Dutch, who failed to qualify for Euro 2016, will be a crucial ninety minutes for those players with question marks over their credentials for France.
Hodgson is due to name his squad for the Finals on May 12, ensuring Tuesday's game is the last chance for his players to press their claims on international duty.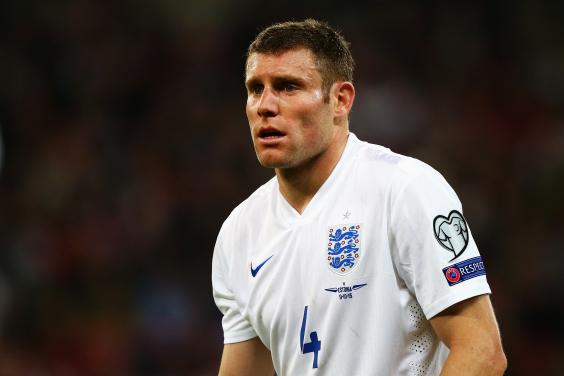 Daneil Sturridge and Danny Welbeck must still prove their fitness at club level, with the currently injured Wayne Rooney, Jack Wilshere, Phil Jones, Luke Shaw and Alex Oxlade-Chamberlain also likely to be given time to return to action by Hodgson.
But the England manager admits that the Holland game will be a key outing for some of his players.
"It will be their last opportunity to do it in an England shirt in front of me as manager of the England team," Hodgson said. "But there is a lot of monitoring that we will continue to do in the remainder of the season and in their training sessions in the week at their clubs.
"We intend to have all that information as well because, three or four weeks' time, I'll be meeting up with my technical and medical staff and asking questions about these players."
The injury concerns over a number of his players has led Hodgson to admit, however, that he will not overload his squad with fitness doubts this summer.
"There's an element of risk in taking any player who has a history of injury, I can't deny that," Hodgson said. "I can't deny either that we have to put all factors into the equation when making a final decision.
"But I don't see any reason at the moment to doubt Sturridge or Welbeck, or their ability and capacity to challenge and show us they're the best people for the job.
"But the next few weeks are important for those two, because I'd like to see them get a bit more match play and fitness under their belts."
Milner will captain England, with Hodgson also considering a central defensive pairing of Chris Smalling and John Stones.
Reuse content