Artur Pikk had somewhere to be after making his international debut for Estonia against England - an Estonian Defence Force base in Tallinn.
The 21-year-old left-back performed pretty well against Jordan Henderson, Calum Chambers and others but had a strict curfew after the game and had to be back at base by midnight.
Pikk, who was handed the starting berth by Estonia manager Magnis Pehrsson despite only playing five minutes of international football before Sunday's game, fits in national service around playing for his club Levadia Tallinn.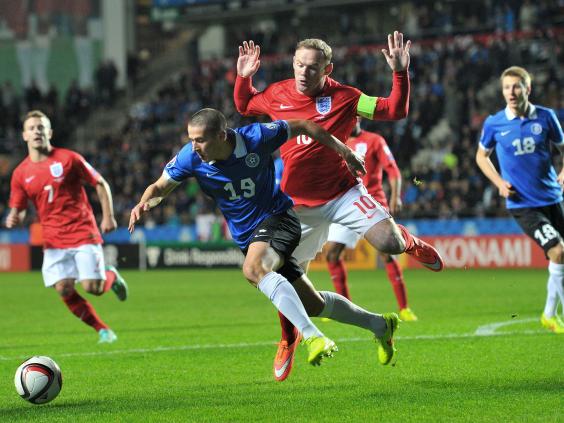 National service is compulsory in the Baltic nation and while professional athletes don't have to serve the standard eight months, they do have to serve three month crash course.
Pikk began his service on 29 September - in time to be home by Christmas - meaning he will be well out of the military by the time the teams meet again next October at Wembley.
However, this is quite irregular. The Estonian FA are usually able to delay service if players are needed for the national team, but because of his limited involvement with the national team before this squad his service started.
After fellow left-back Taijo Teniste got injured last week and his replacement Ken Kallaste was sent off against Lithuania, Pikk was needed.
Pehrsson, according to ESPN, even had to file a request to the Estonian Defence Force for Pikk to be released for the match.
"The match was tough for me because I am not able to train on a football pitch on a daily basis at the moment," Pikk said after the game.
"I'll have to be back at the barracks by midnight and the wake-up call is at 6 a.m. in the morning."
Reuse content