The FBI are to investigate the 2014 Fifa World Cup as part of the corruption allegations that has rocked the world governing body, it has been reported.
Estadao claims that sources close to the corruption investigation being led by the Department of Justice have said that last summer's tournament in Brazil may be "examined". Last week, an FBI investigation into alleged widespread corruption led to the indictment of 18 former and current Fifa officials.
As part of the inquiry, more than 1,000 different contracts that were agreed ahead of the 2014 World Cup could be investigated.
Contenders to replace Sepp Blatter as Fifa president
Contenders to replace Sepp Blatter as Fifa president
1/6 Michel Platini

Current president of Uefa. Voted for the Qatar World Cup, which makes position somewhat difficult. Asked Blatter to resign before elections.

Getty Images

2/6 Prince Ali Al-Hussein

The Jordanian was the only contender against Blatter when the elections took place. Managed to pick up 73 votes from the Fifa executive committee to Blatter's 133. Has already confirmed he will stand again.

PA

3/6 David Gill

The former Manchester United chief executive refused to take up his place on the Uefa executive committee after Blatter's re-election. 'My professional reputation is critical to me and I simply do not see how there will be change for the good of world football while Mr Blatter remains in post,' he said at the time.

Reuters

4/6 Luis Figo

Former Real Madrid and Barcelona player announced himself as a candidate for the most recent election but pulled out in protest at how it was being run, saying the process was 'anything but an election'.

AFP/Getty Images

5/6 Jerome Champagne

Also announced himself as president contender but failed to gain the minimum five nominations required. The Frenchman is a former Fifa deputy general secretary and has been a fierce critic of Uefa.

GETTY IMAGES

6/6 Michael van Praag

Dutch FA president was also a contender for president before pulling out in order not to split support between himself and Price Ali.

GETTY IMAGES
Former head of the Brazilian Football Association (CFB) Ricardo Teixeira was responsible for bringing the World Cup back to Brazil, although he resigned from his post and his role on the World Cup organising committee in March 2012 before the World Cup took place.
Mr Teixeira agreed numerous contracts with Jerome Valcke, current Fifa general secretary, regarding the running of the tournament across Brazil.
Teixiera was accused of taking bribes in the 1990s in return for awarding contracts for the sale of television rights for the World Cup, with investigative journalist Andrew Jenning's accusing Teixiera and his former father-in-law and ex-Fifa president Joao Havelange of amassing $9.5m in bribes from defunct Fifa marketing firm ISL.
Both would make repayments after they were prosecuted for alleged embezzlement, though the case was halted in May 2010 when the repayments made by two were deemed reasonable.
Prosecutors in Brazil are currently investigating allegations that $1m was paid in bribes by the Brazilian arm of German company Bilfiger for contracts with the control centre and security at the 2014 World Cup.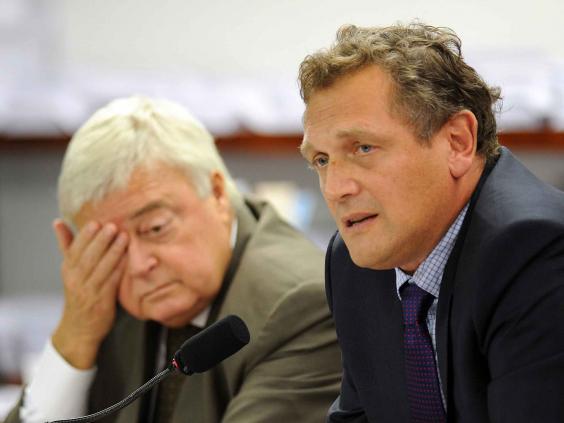 In a statement in March, Bilfinger Germany said "In the course of internal investigations into possible compliance violations, Bilfinger has been reviewing the activities of Group companies active in Brazil for several months. After looking at all accounting transactions from past years, current information indicates that potentially improper payments exist of less than €1 million in total.
Bilfinger informed the responsible Brazilian authority CGU (Controladoria-Geral da União). Following the completion of its internal investigations, Bilfinger will provide the results to the CGU and will support further investigation into the incident".
Valcke has already spoken to strongly deny having any involvement in an alleged $10m bribe paid to disgraced former Fifa vice-president Jack Warner and whistle-blower Chuck Blazer, after a letter was published by the Press Association which referred to a payment for the Diaspora Legacy Programme. The letter was sent by the former South African Football Association president Molefi Oliphant to Valcke himself.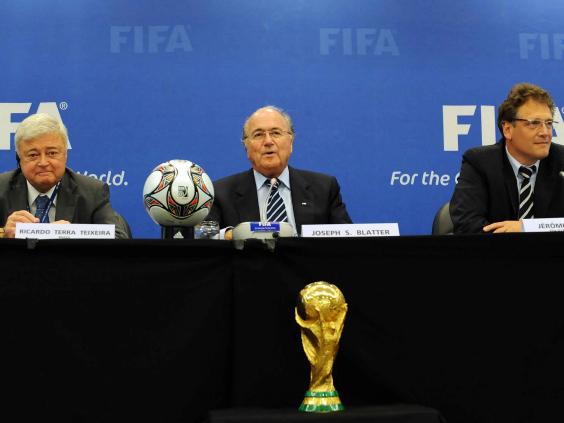 Valcke told French radio: "There is nothing against me." Fifa has strongly denied that Mr Valcke or other officials were involved.
Mr Valcke is not under indictment and prosecutors have not accused him of wrongdoing.
When contacted by The Independent, the US Attorney's Office for the Eastern District of New York refused to comment on the reports.
Reuse content