It was one of those 'you couldn't make it up' moments, or it would have been had it not been so depressingly predictable.
Just three days after Fifa announced it had wound up its anti-racism task force, claiming it had achieved its mission since its inception in 2013, FC Rostov's Champions League encounter with PSV Eindhoven in Russia was disrupted by a banana being thrown on to the pitch.
The Fare network, which monitors racist incidents for Uefa, noted that the banana was thrown on to the pitch in the eighth minute and remained there for a further 15 minutes before being removed.
In a sense, the lengthy delay in identifying the banana and clearing it off the pitch neatly sums up the shoulder-shrugging approach to racism in sport in Russia.
But less than two years to go before the world's biggest country hosts the World Cup, it appears that Russia has made little progress in making itself a welcoming and inclusive place for supporters of participating nations to visit in 2018.
Only last week, Tottenham Hotspur supporters were issued with a warning from the club and Foreign Office not to wear club colours anywhere other than in the Arena CSKA ahead of the Champions League encounter with CSKA Moscow in the Russian capital.
With the fixture coming just three months after running battles between England and Russia fans in Marseille during Euro 2016 – when Russian hooligans armed with gum-shields, fighting gloves and knuckle-dusters attacked rival supporters in the port city – it was perhaps understandable that Tottenham's travelling contingent were warned to be vigilant on the streets of Moscow.
But what will happen in the summer of 2018 if Cameroon, Nigeria or Ivory Coast supporters find themselves travelling in large numbers to the likes of Kazan, Volgograd and Ekaterinburg having been assured by Fifa that racism really is nothing to worry about in football nowadays?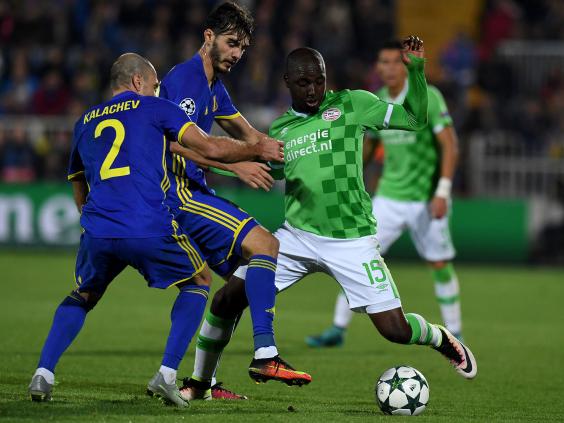 Rostov-on-Don is a host city in 2018 and last week's incident against PSV was not the first episode of racism to stain its leading club, FC Rostov.
The club was already under Uefa sanction, with a section of the Olimp-2 Stadium closed for the PSV game as a result of "unspecified" racist behaviour during the play-off victory against Ajax in August.
In 2014, Igor Gamula, Rostov's coach at the time, dismissed speculation that the club would be signing Cameroon defender Benoit Angbwa by claiming: "We have enough dark-skinned players. We've got six of the things."
He then went on to state that five of his Russian players had fallen ill, before adding: "I'm already worrying it's Ebola."
To their credit, the Russian football authorities moved quickly to suspend Gamula for his comments, but he was only banned for five games.
Rostov's players complained, forcing the club to act, but remarkably they chose not to dismiss him, choosing instead to demote him to a role with the youth team.
"I have a great relationship with all the team's dark-skinned players," Gamula claimed in his defence. "The British press just doesn't understand our Russian humour."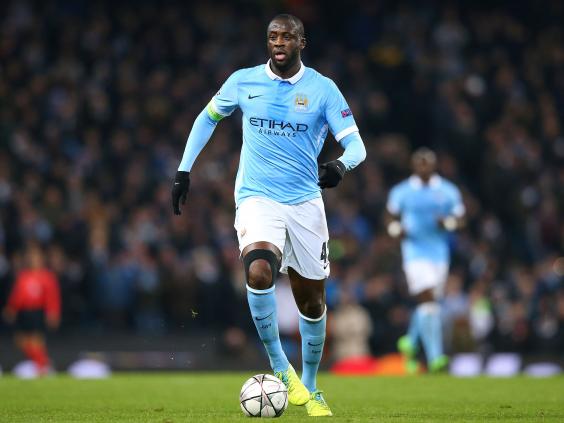 Russian football has endured an awkward relationship with the British media largely since the vote for the 2018 World Cup, when England missed out on hosting the tournament, and many within the country's football hierarchy believe that racism is used as a stick with which to beat their national sport.
But the crime-sheet is lengthening and it seems as though little or nothing is being done about it, other than to dismiss it as a non-issue.
After Yaya Toure had been racially abused during Manchester City's Champions League clash with CSKA in October 2013, the Russian club's coach, Leonid Slutsky, insisted he had not heard any of the audible monkey-chants which had been directed at Toure.
And with Uefa issuing a stadium closure as punishment – one which CSKA then treated with disdain when opening the doors for fans to watch their game against City the following season – the CSKA directors displayed their contempt for City at the return fixture at the Etihad Stadium by attending the pre-match directors' banquet in club tracksuits and trainers, rather than the usual formal wear of a suit.
There are so many horrific tales of racist abuse of footballers in Russia in recent years, with the likes of Samuel Eto'o, Roberto Carlos, Christopher Samba and Peter Odemwingie all subjected to shocking treatment while playing for Russian clubs.
But according to Fifa, the problem is not worth the time and effort. In its eyes, it is nothing more than a minor irritation, perhaps no greater than that of rampaging hooligans.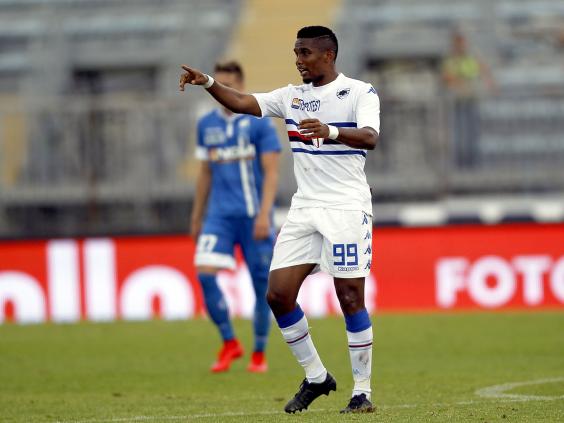 Yet with the latest round of World Cup qualifiers coming up this weekend, Russia 2018 is beginning to loom large and there are genuine concerns over just how safe and accepting Vladimir Putin's country will be when the players and fans of 32 nations arrive in June 2018.
"After failing to deal with racism sufficiently for decades, why stop when something is beginning to work?" Toure asked last week, following Fifa's announcement that it had disbanded its anti-racism force.
"Are Fifa being complacent ahead of a World Cup in Russia? This makes no sense."
The problem for Toure and everybody else, however, is that nobody seems to be listening.
World Cup should remain an exclusive tournament for the cream of the crop
It has not taken Gianni Infantino long to allow the Fifa presidency to distort his senses.
Just eight months after being elected as Sepp Blatter's successor in Zurich, Infantino is already intent on meddling with the World Cup, in a clear attempt to curry favour among the associations of Africa and Asia, by proposing the tournament's enlargement to 48 competing nations.
That would see almost a quarter of Fifa's members participate in the World Cup, so Heaven knows how long it would take to complete – two months perhaps?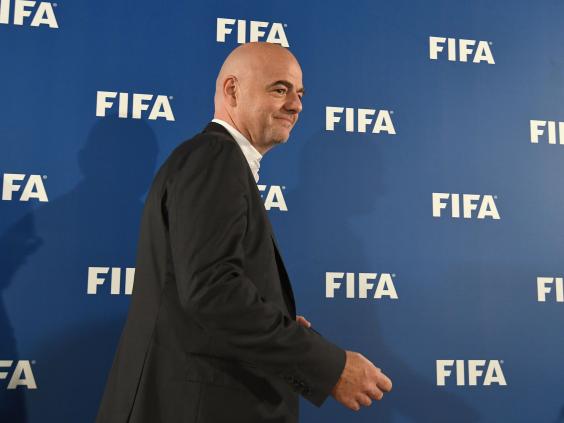 The best move would be to cut the World Cup from the current 32 teams to 16, making it a tournament only for the very best from each continent, and get it over and done with inside a month.
It's a harsh reality, but international football is dying as it is an inferior product to the Champions League and also La Liga and the Premier League.
So make the World Cup only for the cream of the crop rather than a bloated exhibition of the mediocre.
The curse of the charcoal and lime green kit
Manchester City faced Celtic in the Champions League last Wednesday in a kit best described as tangerine and lavender. Barcelona, meanwhile, defeated Borussia Monchengladbach in an outfit of, according to manufacturers Nike, teal and mint green.
The lurid colours are, according to their designers, targeted at school children, who buy the replica strips in their millions.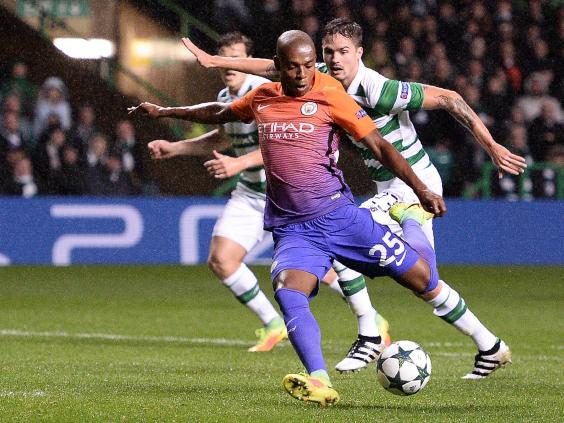 But clubs should be careful not to mess around too much with their second and third kits, as Wales manager Chris Coleman will agree.
Wales face Austria in Vienna on Thursday and are attempting to persuade the hosts to wear their white away kit rather than traditional colours of red because a colour clash will force Gareth Bale and co. to wear the charcoal and lime green (yes, really) outfit which has become a bogey kit for Coleman's players.
It has been three games and three defeats so far for the charcoal and lime green and Wales already seem to be preparing themselves for a fourth reverse in Vienna.
Reuse content