With Frank Lampard's England retirement, the golden generation has finally become the olden generation: the show is over, the curtain is down and the music has stopped. None of those 16 young men from the bright future Adam Crozier predicted in 2001 are available for selection, or in the reckoning, for England.
So passes into history another fragment of those days when New Labour still enjoyed a vast Commons majority; no-one yet knew that the tax-payer would eventually have to bail out the banks or that Sven Goran Eriksson had discreet risers built into his Italian shoes. Back in 2001 it was Germany who were more worried about their football future. Look how that worked out.
Crozier, then the Football Association chief executive, was unspecific about who the golden generation was, but goodness knows the phrase stuck. The players hated it. The English football public came to resent it. No-one has ever stopped using it.
To my mind, the golden generation was 16 players, born between November 1974 and November 1981, beginning with the oldest, Paul Scholes, to the youngest, Joe Cole, encompassing Nicky Butt, Gary Neville, David Beckham, Phil Neville, Emile Heskey, Jamie Carragher, Lampard, Rio Ferdinand, Kieron Dyer, Michael Owen, Steven Gerrard, John Terry, Ashley Cole and Owen Hargreaves.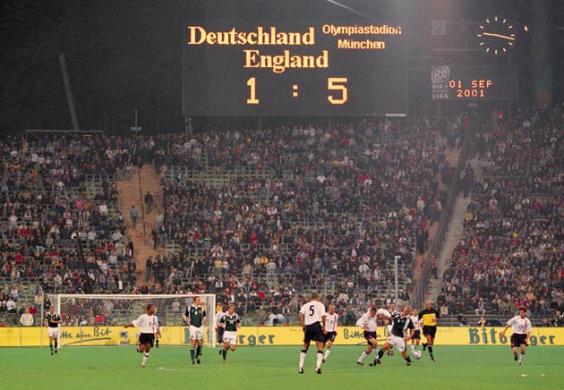 There are other England players who fall into that age range - Michael Carrick, Gareth Barry and Scott Parker - but whose inclusion is difficult to justify because their international careers were not in ascendance at the time. Robbie Fowler's England career ended abruptly in 2002. The likes of Jonathan Woodgate, Ledley King, Wayne Bridge, Alan Smith, Wes Brown and Danny Murphy just never won enough caps.
If ever there was a man who embodied the English public's schizophrenic attitude towards the golden generation then it was Lampard. For a while everything he did was right; and then he could do nothing right. Playing away games for Chelsea after the 2006 World Cup finals, opposing fans would often sing to him, "You let your country down" - and he hated it.
In 2005, Lampard was voted second behind Ronaldinho in the Fifa world player of the year, the last time an Englishman has been in the top three in that particular award, now the Fifa Ballon D'or. He was photographed in the back of a private jet with the Brazilian and Samuel Eto'o, who finished third, and the general consensus was that he belonged in that kind of company.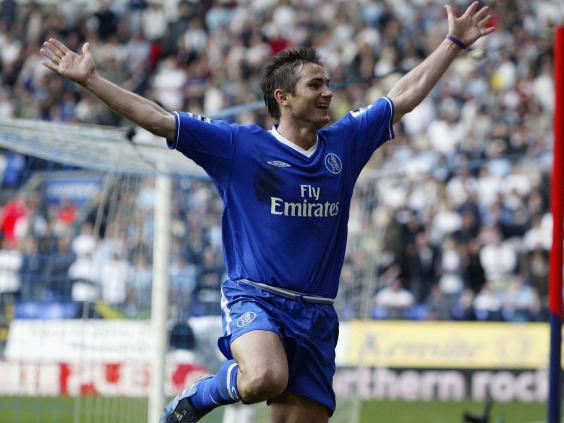 After the 2006 World Cup finals the mood changed and it feels like Lampard has been in a stand-off of varying degrees ever since. His club career ranks with the very best and he has the whole set when it comes to club honours: three Premier League titles, four FA Cups, two League Cups, the Champions League and the Europa League. He has 106 caps for England and 29 goals, ninth on the all-time goalscorers' list and the highest ranking midfielder.
Lampard's club career with Chelsea has been an unqualified success. His international career regarded by some as a failure. The golden generation have always fallen short when their tournament history is compared to the expectations. But how will they be regarded in another 13 years? Will English clubs ever produce another group of players like that? And will the international careers of those such as Lampard improve with time and hindsight?
Those players belong to a different era when it comes to their early days as apprentices and young pros. Lampard has always been staunchly traditionalist, advocating a return to the days when youth team players cleaned boots and mopped floors. The autobiographies of these players (and goodness knows, they all but did for that literary genre) detail a life far removed from today's academy kids. Ferdinand tells one beguiling story about how the West Ham first team squad would scramble for the few decent bits of training kit of a morning.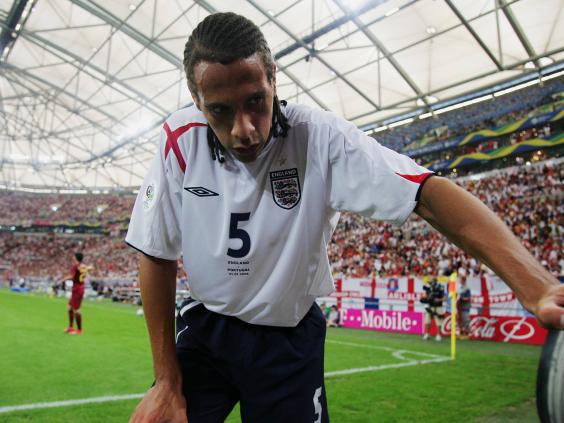 Lampard has never yielded to the critics, part of his psychological make-up. His father Frank senior, who won two caps for England, taught him early on the mentality required for the top level and he became one tough cookie. The early abuse at West Ham helped with that, a battle of wills in which Lampard has admirably never relented. He once described it as a mind-set for people from his part of the world, anticipating that neither side would ever budge.
After Euro 2004, the mood was that he and his team-mates could make the semi-finals at least in 2006 and when it did not happen the golden generation dream started to sour for him and others. Lampard, unfairly, copped it more than many others. He will point, rightly, to the fact that he soldiered on to 36 when many others might have chosen to quit after Euro 2012, which he missed through injury.
For the golden generation, and Lampard, the quarter-finals of a major tournament were regarded as a failure. That says a lot about the faith placed in them at the time. This summer the last eight would have been heralded as a great success.
Reuse content