The Asian Cup has gone largely unnoticed in the UK. Fans of clubs with players in Australia, like Crystal Palace, Southampton and Swansea, will follow results to see when Mile Jedinak, Maya Yoshida and Ki Sung-yueng return.
Emigrants from competing nations may watch on Eurosport. For the rest the competition is overshadowed by the African Cup of Nations, which starts today.
This is to be expected. Sixty per cent of the world's population live in Asia but when it comes to playing football this vast sprawling continent is peripheral. None of its representatives came close to reaching the knock-out stages at the 2014 World Cup. Collectively, Australia, Japan, South Korea and Iran drew three and lost nine of their 12 matches. This was typical.  Co-hosts South Korea reached the semi-finals in 2002 but Asian Football Confederation (AFC) teams have otherwise mustered four second-round appearances and a quarter-final (North Korea, in 1966).
Africa has also under-performed at the World Cup, but at club level individuals such as George Weah, Samuel Eto'o, Didier Drogba, Yaya Touré and many others have made their mark, continuing a tradition that goes back to Mozambique-born Eusebio. Some Asian players, such as Hidetoshi Nakata, Park Ji-sung and Cha Bum-kun have done well in Europe, but not many. Of 777 players registered for last season's Champions League, 10 were from AFC countries (five Australians, four Japanese, one South Korean) and none played more than one game in the knock-out stages.
But in world football Asia still matters – and not just because the leading challenger to Sepp Blatter in May's election for Fifa president is Jordanian Prince Ali bin al Hussein. 
For decades global economic power has been moving eastwards and the world's most popular sport has inevitably been affected. For many in European football the focus has been on monetising this.
Growing personal wealth in Asia is obviously an attraction to clubs, especially as disillusionment on that continent with local leagues, which mostly lack glamour and are often beset by match-fixing, means the European game is avidly followed.
Thus the tours of China and the Far East by clubs from Manchester United to Sheffield United, the development of club websites in myriad languages, and, occasionally, a signing which owes more to the selling of shirts than winning matches.
However, Asian fans are not just buying shirts. Increasingly they are buying clubs – mostly English clubs (see panel). They are also buying influence. Initially this was commercial, with the 2002 World Cup in Japan and South Korea the first indication of Asia's financial muscle. Then the Arab oil states made a conscious effort to use their wealth as an instrument of "soft" power.
Three of Fifa's six corporate partners are based in AFC nations: Sony (Japan), Hyundai/Kia (South Korea) and Emirates (United Arab Emirates). The latter also sponsors Real Madrid, Arsenal, Milan, Paris Saint-Germain, Hamburg and Olympiakos. Other Asian sponsors include Samsung (Chelsea), Chang (Everton), Etihad (Manchester City), Air Asia (Queen's Park Rangers), King Power (Leicester City), Qatar Airways (Barcelona) and Azerbaijan (Atletico Madrid). In 10 years the UAE has gone from zero to Europe's biggest shirt sponsors, investing £108m last year alone.
Emirates is not just an airline. It is a wholly-owned subsidiary of the Dubai government, which means its sponsorship decisions are part commercial, part foreign policy. The same applies to Etihad, owned, like Manchester City, by Abu Dhabi, also part of the UAE, and Qatar Airways.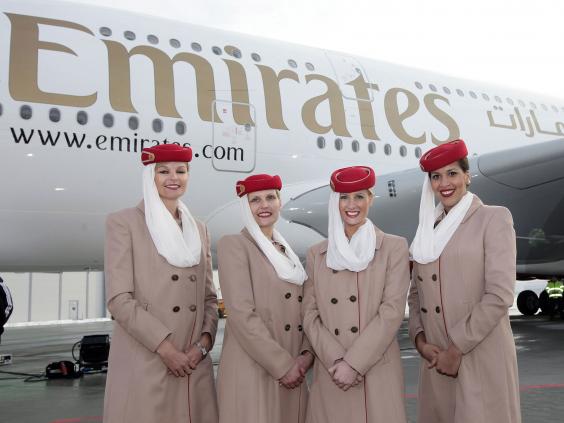 While Tony Fernandes bought QPR in part to sell seats on Air Asia, these airline companies are selling a nation. The Gulf states are rich in oil and gas but small in population and military might. At the moment the West is so dependent on them the states' inherent weakness in a volatile region is not a major problem. They hope they will be protected by the West, as Kuwait ultimately was in 1991.
However the West, and America in particular, would dearly love to end the reliance on Arab energy. The current collapse in the price of oil, partly brought on by the growth of fracking in the United States, is a reminder that an economy based on one product is vulnerable. One solution for the Gulf states has been to embed themselves in the West.
Repucom, a market research company, this week reported that Qatar Investment Authority had injected $43bn into Europe in seven years. The investment has taken many forms, from business to art, but the most visible has been sporting. Tennis and golf, horse racing and athletics, Formula One and cycling, all have major events in the Gulf. But football opens most doors.
Qatar's successful bid for the 2022 World Cup has produced mixed results given the opprobrium it has brought, but investments in Manchester City, PSG and Arsenal have been far more positive.
The rest of Asia's influence in European football is personal rather than political – though with Thaksin Shinawatra at Manchester City it was a mix of both – or commercial, as with Venky's at Blackburn, and the Thai owners of Leicester. Whatever the motive, the one certainty, in a global economy expanding quickest in the east, is that Asia's influence on English football will continue to grow.

Asian owners of European clubs
UAE
Manchester City (Sheikh Mansour bin Zayed al-Nahyan), Getafe (Royal Emirates Group)
Qatar
Paris Saint-Germain (Nasser al-Khelaifi), Malaga (Sheikh Abdullah al-Thani)
Kuwait
Nottingham Forest (Hasawi family)
Saudi Arabia
Sheffield United (Prince Abdullah bin Musa'ed)
Malaysia
QPR (Tony Fernandes), Cardiff City (Vincent Tan)
India
Blackburn Rovers (Desai family)
Hong Kong
Birmingham City (Carson Yeung)
Thailand 
Leicester City (Vichai Srivaddhanaprabha), Reading (Narin Niruttinanon)
Singapore
Valencia (Peter Lim)
Indonesia
Internazionale (Erick Thohir)
Minority owners include Alisher Usmanov (Uzbek) and Farhad Moshiri (Iran) at Arsenal, Lakshmi Mittal (India) at QPR, GFHC (UAE) & Salah Nooruddin (Bahrain) at Leeds
Reuse content