Gareth Southgate has reassured teenager Ruben Loftus-Cheek that he would not have been so heavily criticised by Jose Mourinho for his performances on Chelsea's post-season tour if the manager did not care about him – and says that the midfielder is determined to improve.
Loftus-Cheek, 19, is the youngest member of the Under-21s squad that will travel to the Czech Republic on Sunday for the European Championship, having been promoted from the England Under-19s. After Chelsea's post-season win over Sydney in Australia, Mourinho lambasted the academy boy, who has made four Chelsea first-team appearances, for being lazy in the friendly game.
Loftus-Cheek is available for the Under-21s friendly against Belarus at Oakwell tomorrow night and Southgate said that he regarded Mourinho's comments as a warning that the player could not afford to stand still if he wanted to make the first team.
Speaking at St George's Park, Southgate said: "Chelsea have got a fantastic academy and development system, but getting into the first team is always going to be a real challenge. The demands every week from the fans and the club are huge, and Jose was emphasising that point after the game in Sydney.
"We [Southgate and Loftus-Cheek] have had a chat about it and he knows he wasn't at the level that's needed. He knows what he has to do. He's a very determined kid, but he's young so we keep challenging him. In a sense it was good what Mourinho said, as if he didn't care about him he wouldn't make those kind of comments.
"He [Loftus-Cheek] has made sure that with us he's right there, and he's on time for everything. It's a lesson learned really. I don't think he needed a kick, because his level had been fine. But he's obviously had a little dip and been reminded that there's no room for dips.
"You tend to be tougher on young players. There's a phrase 'be tough on talent' and he is a talented player. We've not had any indication that there's a problem with his training, or that there are character issues. This is a good kid, and we wouldn't have brought him into the squad if he wasn't. He's had a dip and had a little reminder of what he needs to do. In that sense it'll be beneficial to him."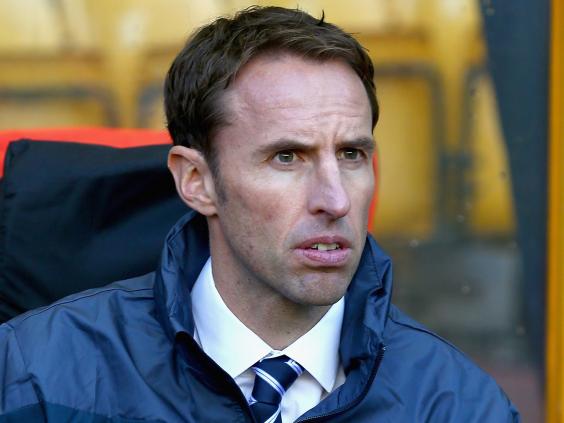 England's campaign begins against Portugal a week on Thursday in Uherske Hradiste with the team among the sides tipped to win what would be the country's first Under-21s European title since 1984. Southgate said that his side would stick to the principles that have seen them beat favourites Germany and Portugal in the last nine months.
"Without sounding like Jose, it's no use entertaining and getting beaten every week, is it? But I have got certain beliefs in how I want the game to be played and I think that has been clear in the way we have played. You have to be effective as well. We want to dominate possession but there is no use doing that and not creating any chances. It's no use scoring a load of goals and leaking a load at the back. We have to get every part of that right. We want people to enjoy watching us for sure."
The Under-21s coach said that he had not cut Tottenham's Eric Dier from the squad because the defender took a sabbatical from the team in November, saying instead that he felt others gave him more balance in the squad. Southgate said that Dier, 21, would be in his thoughts when the new Under-21s cycle began again in September.
"We think he will be one of the leaders in the group next year. I think his progress this year has been outstanding. Confidence-wise, on and off the field, he is developing really well so we are looking forward to him being a big part of things."
Reuse content