As one of only three Under-21 players who were part of the England team that failed to win a game under Stuart Pearce at the European Championship finals two years ago, Nathan Redmond has seen first-hand what it is like to come back from a tournament with a nation bemoaning the quality of its next generation of footballers.
"Borderline embarrassing," was how Redmond described the last campaign under Pearce in Israel in 2013, when the Norwich City man was a late call-up to the squad but started two of the three games. Jack Butland and Nathaniel Chalobah are the only two others who played under Pearce, and two years on Gareth Southgate's squad embark for the Czech Republic today with a greater mood of optimism.
There is no scope for a slow start in the U-21 Championship, an eight-team tournament lasting two weeks in which the quality of the opposition is high – so high in fact that Spain, France and Holland are among those who have not qualified. England's first group game is on Thursday against Portugal at the Miroslava Valenty stadium in Uherske Hradiste, in the south-east of the country, followed by games in Olomouc against Sweden and Italy. The top two in both groups will make the semi-finals.
The big guns await in the opposing group, particularly Germany, who include Liverpool's Emre Can, Barcelona's Champions League-winning goalkeeper Marc-Andre ter Stegen and Max Meyer of Schalke. A year on from the England senior team's disastrous yield of one point from the group stages at Brazil 2014, the Football Association hope that Southgate's squad, which includes Harry Kane, John Stones, Danny Ings and Saido Berahino, will fare better.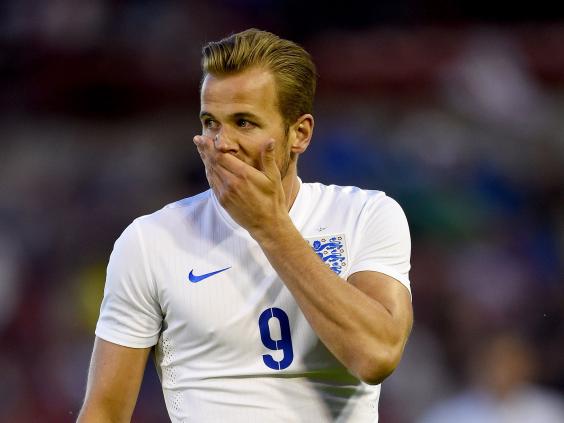 For Redmond, promoted this season with Norwich City, it is the last step in what has been a sterling career in England's junior teams. The attacking midfielder has played at every age-group level from the U-16 Victory Shield right up to the U-21s. There will be many among the FA coaching staff who hope that this likeable Birmingham boy can force his way into Roy Hodgson's plans.
This week a new generation will be launched from the national football centre at St George's Park, a place festooned with pictures of the greats of English football – many of whom could count their international career among their biggest disappointments. Redmond, who made his professional debut for Birmingham City at 16, before he was old enough to sign a pro contract, is a poster boy for the new FA development pathway.
Asked about the onerous weight of England's history of under-achievement – they last won Europe's U-21 Championship in 1984 – Redmond said it was time to change the mood. "I don't think we feel any burden," he said. "We want to change how a lot of people view young English players. And I think with recent performances we have shown over the past two years that we've started to do that.
"You know, a lot of people said we couldn't play. A lot of people said we don't care. A lot people say we don't really want to play for England. And those have been squads over the past couple of years or so. But however you choose to see it from the outside, we've lost [only] one game, and that was against France in an away friendly and they were a very good side. We've beaten Germany, who are in the finals. We've beaten the Czech Republic who are in the finals. We've beaten Portugal, who are in the finals. So we've put ourselves up there with the top teams.
"If you look at the games, we've shown how we press, how we play, how we play when we haven't got the ball. How we celebrate together when one of us scores.
"It's really something, and you can see it when we go out on to the pitch. The gaffer talks a lot about the togetherness in the squad. And I think it's something special as well."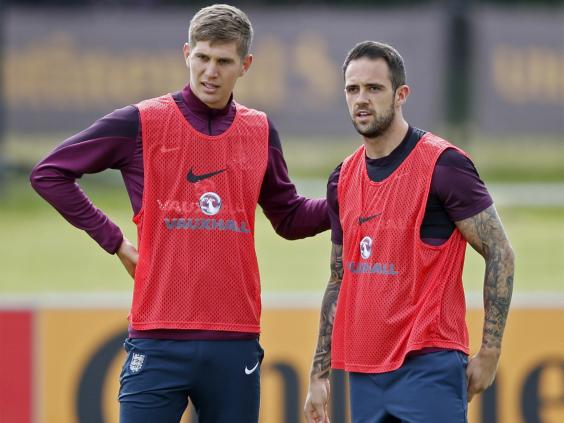 Southgate's approach to the Under-21s has been less confrontational than that of Pearce, who was, for a time, groomed by the FA as a potential manager of the senior team one day but then quietly eased out of his U-21 post in 2013 after the embarrassment in Israel. Southgate has tried to select players strategically, keeping those who have played a major part in qualification like Kane and Stones but accepting that others are now an established part of the senior squad.
Raheem Sterling played in the early U-21 qualifiers before his rapid career development began in earnest in late 2013. The likes of Jack Wilshere, Alex Oxlade-Chamberlain, Phil Jones and Ross Barkley, although eligible, were never considered by Southgate. Luke Shaw's match fitness was judged to be too far off to make him a suitable traveller.
It could have been an extraordinary team, albeit at the expense of the likes of Redmond, who started Thursday's friendly 1-0 win for the U-21s over Belarus at Oakwell and played all through qualifying.
"They [the exempted players] are all established senior members," Redmond said. "I don't think we expected them to come down. With the squad we've still got, it's quite strong and we're expecting to go to these finals and do very well."
Reuse content