On Wednesday night a crowd of approximately 20,000 gathered at Upton Park to witness a friendly between Argentina vs Croatia and in particular to see Lionel Messi in the flesh.
The Barcelona star proved he can indeed be influential on a cold, windy night in Englans as he scored his team's winner from the penalty spot. As the four-time Fifa Ballon d'Or stood ready to take the penalty, the crowd in the Bobby Moore Stand also stood; iPhone cameras in hand ready to capture the moment in all its glory. To say you've seen one of the world's greatest ever players score before your very eyes is one to tell your grandchildren; even your great grandchildren.
The exact situation will no doubt once again occur tonight, this time in Manchester, as not only is Messi on show again, this time his rival Cristiano Ronaldo will also be in the frame.
While most of the country will be focused on the augmented rivalry taking place inside Hampden Park between two home nations; Scotland and England, the rest of the world and those in Manchester will be treated to two of the planet's greatest footballers going head-to-head.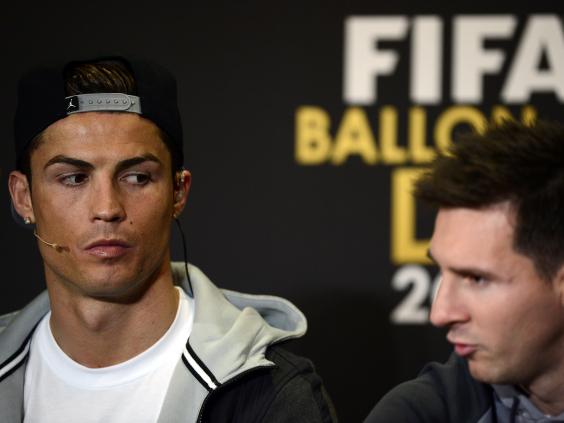 Messi's Argentina take on Ronaldo's Portugal at Old Trafford as once again both will aim to prove their worth in being labelled 'the greatest'.
Ronaldo's winner against Armenia four days ago saw him become the record goalscorer in European Championship football. The week before that, Messi broke Raul's record to become the all-time top scorer in the Champions League.
Throw in the fact that they both have 29 hat-tricks each to their name, they both play for rival teams in Spain and the added speculation recently that Ronaldo has reportedly referred to his Argentine counterpart in the Bernabeu dressing room as a "motherf****r," and we could be in for one hell of fiery encounter.
Since those rumours, Ronaldo has come out and angrily denied those claims. "News is circulating that I allegedly made offending remarks regarding Lionel Messi," he said. "This is absolutely false and I have assured my lawyer takes action to sue those responsible. I have the utmost respect for all my professional colleagues, and Messi is obviously no exception."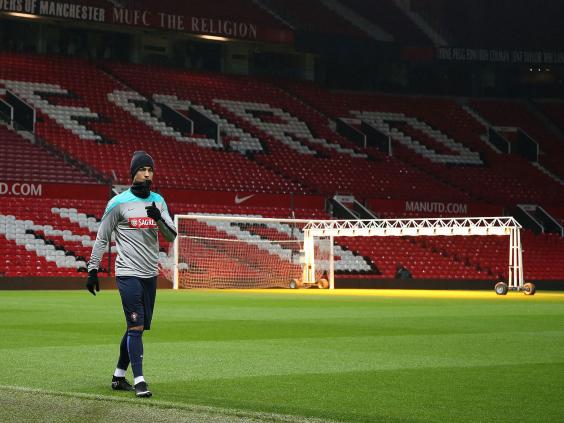 It's difficult to understand how the 29-year-old shows respect to all those defenders in La Liga that he eases past, one stepover turns to two to three, for the defender it must feel like a life-time. Once the humiliation has been completed he'll rifle it past the hopeless goalkeeper praying that he puts him out of his waiting misery. After all, he does have the utmost respect for his professional colleagues.
Messi's style of play also leaves little to be desired in showing respect to his fellow footballers. Whilst he doesn't possess the physical, bold, aggression that the Portuguese star showcases his tricky, intricate and often mesmerising dribbles leaves defenders wondering how strong the glue he uses must be to have the ball stick to his feet.
Friendlies of two giant footballing nations, but in this case two superstars coming together, on English soil is a rare occasion. It is a spectacle that doesn't happen too often and whilst the football-mad Spanish population regularly experience these two performing for their respected clubs, they only see them feature in a minimum of four duels between the two in the legendary El Classicos.
Hence why we, as an equally loving, football crazy nation should embrace the very best of what the beautiful game has to offer. In fact, if it's nil-nil at half-time at Hampden Park, one could guarantee a significant number of the population will cast their eye upon the football taking place at Old Trafford.
Ronaldo battling against Pablo Zabaleta and Messi running at Pepe or a battle of head tennis between Phil Jagielka and Alan Hutton - what would you rather watch?
Comparisons between the global stars will of course be made, more records may be broken but let's just enjoy having two of the greatest, on one pitch, in our country.
Messi, Ronaldo, you have the ability to entice a nation into the palm of your hands. Please, don't disappoint.
Reuse content