Britain's top football police officer has urged England fans to desist from singing anti-IRA songs in Dublin this weekend, amid signs that a minority of the national team's younger supporters are responsible for increased anti-social behaviour on the side's travels.
Assistant Chief Constable Mark Roberts said that chants of "F*** the IRA" and references to the Second World War would create a potentially volatile situation and contribute to the impression that the "England disease" has not yet been eradicated, at a time when the Football Association has also detected a deterioration in fans' conduct.
Roberts, the Association of Chief Police Officers (ACPO) football lead, told The Independent that there had been a rising trend of disorder at the last four England away games – in Italy, Scotland, Estonia and Switzerland – with an uplift in reported criminal incidents, including a tram being bounced off its tracks and windows smashed last September in Basel, where Roy Hodgson's side beat Switzerland 2-0.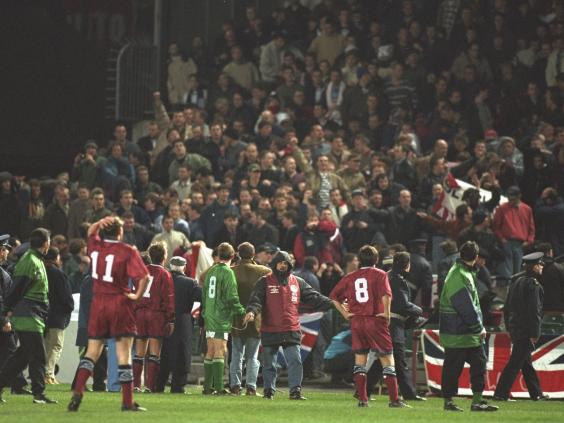 Officers say disorder began creeping back in on the night of England's abandoned game against Poland in a drenched Warsaw in 2012, when the national stadium's retractable roof was not used. Conduct in Turin around the latest friendly, in March, was also particularly bad.
The age profile of perpetrators leads police to believe that a small minority in a younger generation of supporters are not aware of the long struggle to rid the England fan base of the bad reputation which was born out of experiences like the 1998 World Cup, the last major international tournament in France – the venue for next year's European Championship.
The last game between the Republic of Ireland and England, in 1995, was called off after 27 minutes amid rioting instigated by far-right organisation Combat 18. The plea to cut out the IRA chants is echoed by the Football Supporters' Federation in the latest edition of the Three Lions magazine published for travelling fans this weekend.
Roberts said that damage to England's reputation risked creating a prejudice against fans who travel to next summer's European Championship in France and cause a heavy-handed response from French police.
"With fans, we've worked hard to persuade foreign police forces that the modern England support base is different and more enlightened," said Roberts. "Fans are saying it's good to go abroad and not be met by hard-line policing. We don't want that progress to be set back."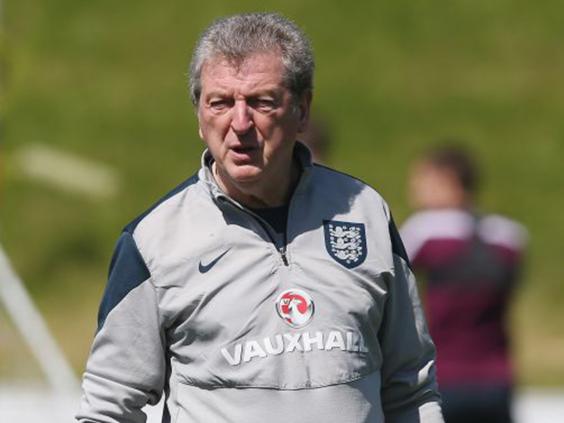 Police have applied for eight banning orders after the last four away games, with more being considered. The FA recently acknowledged "a distinct deterioration" in the behaviour of travelling England fans in a memorandum which detailed that 18 members of the England Supporters Travel Club had been suspended in the  previous eight months and another 46 "officially warned" about "inappropriate  behaviour".
Police attempts to ensure that Sunday's international with the Republic of Ireland goes off smoothly include an operation that will require 1,875 people who have been served with banning orders, for offences related both to England and club support, to "sign on" at a police station on the morning of the match – to prevent them travelling by ferry – as well as surrender their passports.
Most supporters will voluntarily comply but there are police arrest teams on standby in cities and major towns to visit those who have not. The FA has also told England fans they must personally collect their tickets in Dublin for the game with photo ID, to prevent supporters from passing on their tickets.