Roy Hodgson says that the Football Association board will have the ultimate say on whether the England manager will be permitted to select Manchester United's Adnan Januzaj, should he elect to play for the country, the latest indication that the governing body would be prepared to accept him as an international.
Januzaj, 19, will be eligible under Fifa regulations to play for England, should he choose to do so, in time for the 2018 World Cup finals. The naturalisation of players born outside the United Kingdom is a sensitive subject, even though other football nations, especially the world champions Spain, have taken advantage of new rules.
Januzaj would have to remain a resident in the United Kingdom for the next four years – in total five years after his 18th birthday – in order to qualify to play for England. He also has eligibility to play for Belgium, his place of birth, Kosovo, Albania, Turkey and Serbia, through parents and grandparents.
The FA has so far avoided involving itself in the Januzaj debate because his potential eligibility would not be earned until 2018. But the indications are now that he and his father Abedin would prefer him to play for England, the country he came to in March 2011 when United signed him as a 16-year-old from the Anderlecht academy in Brussels.
The question of naturalising elite-level footballers who come to England in order to play at Premier League clubs is a huge issue for the future of the international game. There are fears that it threatens the very essence of international football. Jack Wilshere's views last year that players should not be naturalised stirred controversy, although the FA will not want to be left behind by more pragmatic nations.
As for Januzaj himself, he has emerged as one of the brightest young talents in the Premier League and is likely to be one of the leading contenders for the Professional Footballers' Association young player of the year award.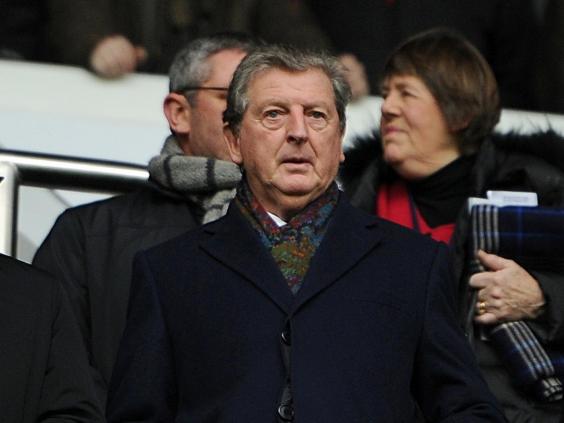 Hodgson said that Januzaj's international future "is a matter for the FA board". He said: "There's no question of that, because it does raise a lot of issues within football.
"It's quite simple, my answer, at the moment and until such time as the FA board have made it clear in their mind what their policy is going to be, whether it's going to be quite simply following what Fifa dictates, or something slightly different in some way, all I've got to do is wait and see.
"The one thing you've got to understand with Januzaj, whichever way England decide to go, with the way the rules are at the moment there's no way he can play for England for the next few years."
There is also the complication of the Home Nations rule, an agreement between England, Scotland, Wales and Northern Ireland, that dictates a player must have completed five years' education under the age of 18 in order to qualify as an international. It was revised in 2009 and the English FA would need the agreement of the others that it should be scrapped before being able to select Januzaj.
The ideal situation for the FA is that players come through their ranks at junior level, having been developed within the English system. Naturally, there is no case against any player who comes to the country with his family as economic migrants or asylum seekers. What is troubling for the FA is the notion of young players, brought into Premier League academies because of their ability, then also being included in the England teams through residency.
Spain have pursued players who have come to the country and qualified through residency. The Brazilian midfielder Marcos Senna was a key part of their Euro 2008-winning team. The national team manager, Vicente del Bosque, is expected to select the Atletico Madrid striker Diego Costa, another naturalised Brazilian, in his World Cup squad this summer, possibly at the expense of another high-profile striker.
Hodgson praised the response of Joe Hart, his first-choice goalkeeper, who is back in the Manchester City team, having been out of it when he was last selected to play for England in the November friendlies against Chile and Germany. Hodgson said: "Hart has had a good response. It must have been hard to lose his place and there was a lot of criticism at the time and I don't care how confident a character you are, or who you are, you are bound to be affected.
"We all know keepers are in the unenviable situation where their mistakes are highlighted and cost teams games. When Joe got his chance again he grabbed it with both hands and turned in good performances. I never doubted his ability to do it."
Reuse content