England's game against Estonia might not be box office but it could still be a very important afternoon, and not just because of the result.
This is a chance for Roy Hodgson to test out the untested players, the lads he does not know much about. I think that after two good wins, and good performances by established names, today he has to go with a team that he is not so sure about.
International football has a pressure all of its own and the England shirt can be a heavy one. You have to find out which players can handle the pressure – which players are visibly lifted by the occasion, the crowd, the anthems and the expectation – and which players are cowed by it.
All the players in Roy's squad are good players. They all play well for their clubs. But it is the pressure of international football that makes the difference, as well as the ability to slot in with other players who are strangers, in terms of working together.
England 5 San Marino 0 player ratings
England 5 San Marino 0 player ratings
1/12 Joe Hart

At least he didn't have to pay to watch the game. Hardly touched the ball for an hour until fielding (a couple of sympathetic) back passes. 6/10

GETTY IMAGES

2/12 Calum Chambers

Allowed to go forward at will on his full debut and had few defensive duties. Rarely went past anybody and was guilty of one embarrassing miskick. 5

GETTY IMAGES

3/12 Gary Cahill

Had to take part in occasional aerial duels with San Marino's one striker, Andy Selva, and won most of them. Never threatened on the ground. 7

GETTY IMAGES

4/12 Phil Jagielka

Earned gratitude for making the breakthrough with a headed goal and, like Cahill, was able to relax at the back for the rest of the evening. 6

GETTY IMAGES

5/12 Kieran Gibbs

On his first start for almost four years, enjoyed the freedom to attack. Plenty of touches but can expect Leighton Baines to return on Sunday. 6

GETTY IMAGES

6/12 James Milner

Not a game to be playing as a holding midfielder when you fancy adding to a record of one goal in 50 internationals. Foolishly booked. 6

GETTY IMAGES

7/12 Jordan Henderson

One dangerous cross and a couple of ambitious Steven Gerrard-like passes that did not come off. Instead he came off, after only 45 minutes. 5

GETTY IMAGES

8/12

Expected to be at the base of the diamond midfield, he was on the left of it instead, but was not alone in ploughing through the middle too often. 6

GETTY IMAGES

9/12 Raheem Sterling

Used behind the front two when the space was out on the flanks, he found it tough and was replaced by Adam Lallana (who roamed a little more freely). 6

GETTY IMAGES

10/12 Danny Welbeck

Found space to score his third goal in two games before being rested. Frustrated earlier on, like Rooney, at being surrounded by so many defenders. 7

GETTY IMAGES

11/12 Wayne Rooney

Good chance to move closer to the England scoring record, but it took a penalty to do so. Jimmy Greaves will be outraged if he claims the own goal too. 7

GETTY IMAGES

12/12 Alex Oxlade-Chamberlain

Set up a goal for Welbeck within four minutes of coming on at half-time and showed clever movement. He was unluckily denied a goal. 7

GETTY IMAGES
The manager has to make sure he sees clearly what he wants with the players, as you do not get a lot of time with them. You just have to go with your gut instinct.
So I would like to see the new players today, and players such as Andros Townsend who have been out for a little while, so still might feel a bit like a newcomer.
I thought Townsend was excellent during that spell he had last season, when he was head and shoulders above the others in his position. As we saw on Thursday, he is a dangerous two-footed player who will play wherever you want. He is courageous, he always wants the ball.
Townsend is good at going down the line, keeping the full-back off him, and having the ability to lift his head to see what is in the middle and what is on, rather than just lifting the ball in.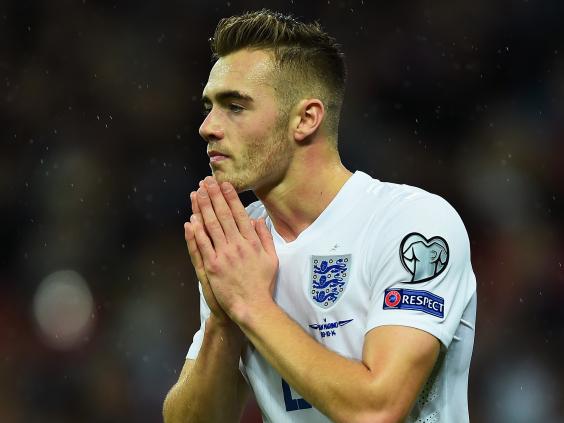 Then there is Calum Chambers, who has come in and looked very good. Like John Stones, he is a tall boy and will be a big asset to the team. Kieran Gibbs showed no sign of nerves on his  England return and I would like to see more of him. I like Adam Lallana, who is not as young but still learning about international football.
Then there is Nathaniel Clyne and Jonjo Shelvey, as well as Fraser Forster and Fabian Delph. I would like to see all of them involved, to say nothing of the lads who did not make the squad: Mark Noble, Nathan Dyer and Ryan Shawcross. We really do have a big stack of players, and it is up to the manager to sort it out from here. Some people might say "there are too many good players" – but there is no such thing!
It is up to Roy now to give them the chances, and to see who will sink and who will swim.
When I was England manager I gave debuts to Graeme Le Saux and Darren Anderton – both in my first game, against Denmark in 1994. They were holders of the European Championship at the time but we won, and neither of them were weighed down by the England shirt at all. I gave Sol Campbell his England debut as well, and he went on to be a star.
Milner the master of versatility
I was impressed again with James Milner's versatility for England on Thursday night – he played in three positions  – though it was no surprise to me. I had Milner at Leeds United and his ability to play in different positions stood out, especially for such a young lad.
I remember giving James his debut for Leeds when he was just 16. But there was a home game against West Ham a few months later, when James had just turned 17, that stays in the memory. We were struggling a bit at the time and we didn't have any strikers.  So I put a big midfielder up front – Eirik Bakke – with James up with him, rather than just being a wide player. And he was terrific. We won 1-0.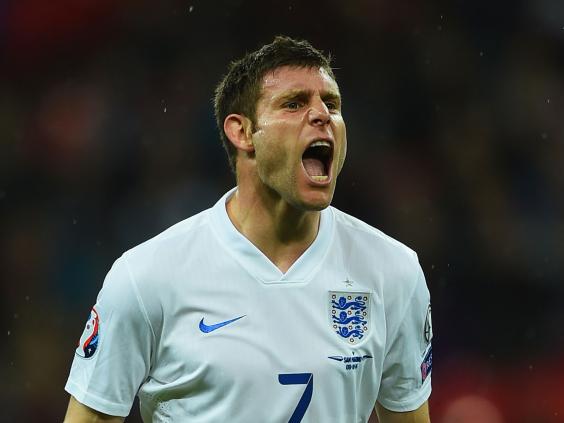 That is the versatility that has made Milner such a success. He has always been a good lad and a ferocious hard worker. He wanted to be a player and you knew that he would be. But he is a far better footballer than people give him credit for. He is two-footed, he can cross, shoot and pass with either foot. People are inclined to put him down, but it's not just about being a willing player. What he is, is a footballer.
Keane has done the right thing: write what you feel
I know Roy Keane has caused a lot of controversy with his latest book this week, but I think he was right: people must write what they feel.
I've always got on well with Roy – the last time I saw him was at a Chelsea game, and we spoke for a while – and if you write a book, you have got to be true to yourself. It's no good just making something up. You have got to show what is in your heart, and what is in your head, and that is what Roy has done.
You have to take Roy warts and all. He was a great player, I remember coming up against him in the 1991 FA Cup final when he was just 19, playing for Cloughie's Nottingham Forest side.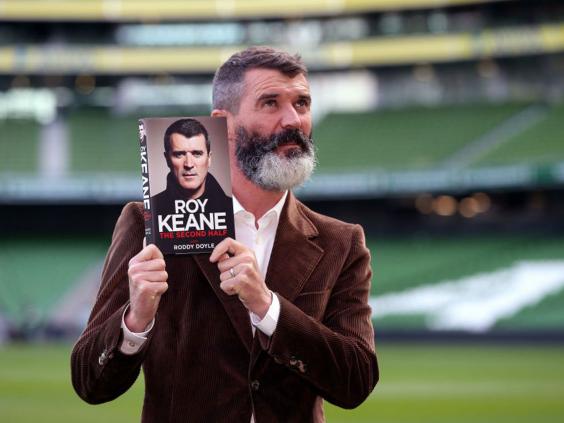 Throughout his career, he was not just a hard man but a fantastic player. Everyone would have their choice between Keane and Patrick Vieira, but I would have Keane. I felt Keane had better balance, and was more dangerous going forward. And while Vieira played with determination and a smile on his face, Keane didn't even smile. He meant business.