There is always a reckoning. Retribution will not be restricted to the retaliatory brutality which ended Neymar's World Cup, convulsed a continent and plunged Brazil into mourning for a favourite son. Deal with the devil and there is a price to be paid.
The betrayal which underpins this tournament, and will set the tone for the 2016 Olympic Games in Rio de Janiero, is of such magnitude that its impact will be felt for generations. Once the hallucinogenic qualities of an impossibly dramatic football festival recede, reality will reassert itself.
Defeat for the host nation, most likely against Germany in Tuesday's semi-final, will revive eternal truths, supressed out of fear and fleeting respect for authority. It will refocus attention on social inequality, the fatal consequences of casual corruption, and amplify the words of Romario.
No one has better expressed the craven surrender to a colonising force, in return for a global showcase and the diversion of a yearning for success which borders on collective insanity, than the World Cup winner turned populist politician: "Fifa got what it came for: money.
"Things like transportation that affect the public after the tournament is over? They don't care. You see hospitals with no beds, with people on the floor. You see schools that don't have lunch for the kids. They found a way to get rich on the World Cup and they robbed the people instead. This is the real shame."
History is an echo chamber. Just as Neymar's fractured vertebra, sustained in a dubious challenge by Colombian defender Juan Zuniga was instantly linked to the infamous assault on Patrick Battiston by Harald Schumacher in the 1982 semi-final in Seville, the prevailing mood of hysteria invites comparisons with Argentina's World Cup in 1978.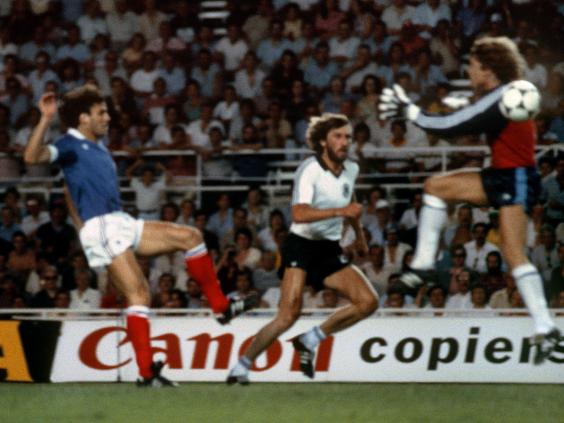 That was inherently more sinister, since the ticker-tape welcome and theatrical fervour camouflaged systematic torture and murder by a military junta, but it created a similar mood, a familiar deception. Mega events, like the World Cup and Olympic Games, are designed to dampen, or at least distort, reasoned debate.
Brazilian apologists for the status quo are increasingly resentful at the concentration of coverage in European and North American media on broader issues such as the poverty which pockmarks the favelas. They complain of simplistic social judgements and a lack of perspective.
The tournament has had a seismic influence, felt as keenly by an Algerian immigrant as an American president. It has dispelled myths, created villains and canonised its celebrities. God has been praised, loudly and proudly, even as the money-changers have returned to the temple.
Yet it has the superficialities of an estate-agent's brochure. Jogo Bonito, the  so-called Beautiful Game, has long been a lazy stereotype. For all the joy generated over the last 24 days, the concept was butchered along with Colombia's James Rodriguez, kicked out of the World Cup with the same relentlessness that diminished Pele in 1966.
Fifa, who appointed a supine referee to oversee a match that degenerated into a tag-team contest, have the calamity they deserve, an event stripped of Neymar, its defining personality. The mess will worsen when civil unrest inevitably resumes with a greater intensity.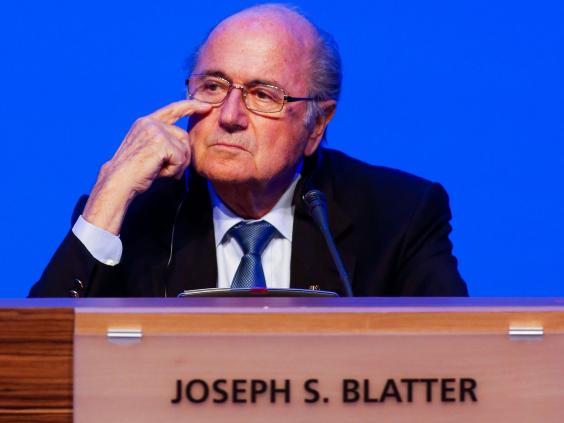 Fifa's president Sepp Blatter tempted fate when he claimed that "when the ball starts to roll, people will understand". They understand alright. When the ball stops they will flood on to the streets, irrespective of the dangers. Blatter will leave the scene of the crime. Fifa will make an estimated $2.5 billion (£1.5bn) profit. For Thomas Bach, his equivalent on the International Olympic Committee, the nightmare of resentment, recrimination and institutionalised chaos is just beginning.
Time for a women's Tour
Women's sport has substance and momentum. It does not require the tokenism embodied by Susie Wolff, a Formula One driver under false pretences. Her one-lap appearance in the first practice session for today's British Grand Prix was a revealingly crass stunt, an indication of commercial opportunism rather than commitment to equality. It was utterly out of touch with the times. Strategic investment has been made in women's cricket. Football's Super League is awash with positivity.
Olympic heroines may be fading from memory, but Jessica Ennis-Hill remains an antidote to the cynicism, expedience and denial which are slowly killing athletics.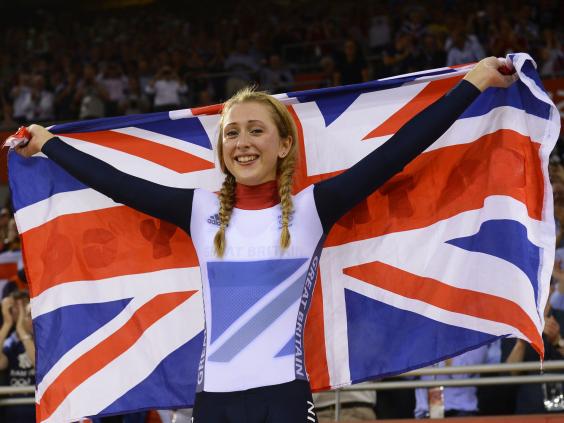 Cycling, the modern boom sport, has admirable athletes. This year's women's Tour of Britain, a breakthrough event, provided the perfect platform for Emma Pooley, Laura Trott and Lizzie Armitstead.
Yet, despite another outbreak of tokenism, the addition of La Course, an elite race around Paris on the day of the men's final stage, there is no female equivalent of the Tour de France. The riders argue, cogently and impressively, that they have the physiological capacity to endure a three-week stage race. They merely need – and deserve – the opportunity.
Murray will rise again
Pay heed to the more hysterical headlines, and Andy Murray will never win another major title. Alastair Cook should concentrate on sheep farming, and Bradley Wiggins might as well form a Paul Weller tribute band.
Society's culture of instant disposability increasingly infects sport, yet the sight of Roger Federer in today's Wimbledon men's final, after dropping a single set and a solitary service game this fortnight, is a reminder of the permanence of class. He, too, was written off, prematurely and disrespectfully, last year. It may be fashionable to mock our best tennis player, an admirable cricket captain and a generation-defining cyclist, but it is also foolish. Their time will come again.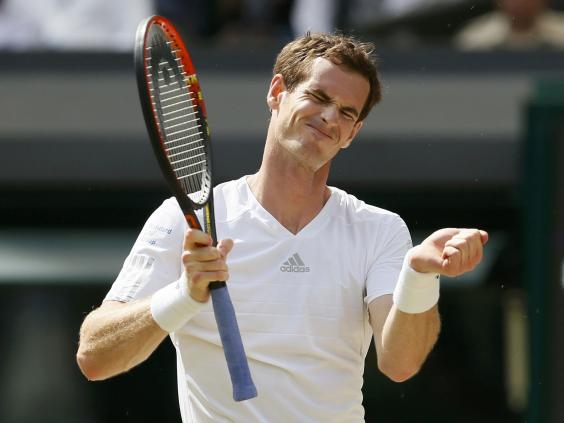 A new Gaulden generation
Ryan Gauld no longer has to fear the Neanderthals of Scottish football. He has avoided the honey trap of the Premier League development system with his transfer from Dundee United to Sporting Lisbon. And when a young player of such promise and technical precision makes such a bold move, others will consider the advantages of exile. That can only be a good thing.
Reuse content